It's hard, confronting work, but five La Trobe students currently on placement at the Centre for Non-Violence (CNV) in Bendigo take comfort knowing they're helping to make a difference in the lives of vulnerable people.
CNV is a service offering support to victims/survivors of family violence in the Bendigo region, while also working with male perpetrators to curb their offending.
Drew Barrett is a third-year Bachelor of Human Services/Master of Social Work student whose first placement is with the organisation's Making Amends behaviour change program.

"It's aimed at fathers who've used family violence and are trying to restore their relationships with people they've used violence against," Drew explains.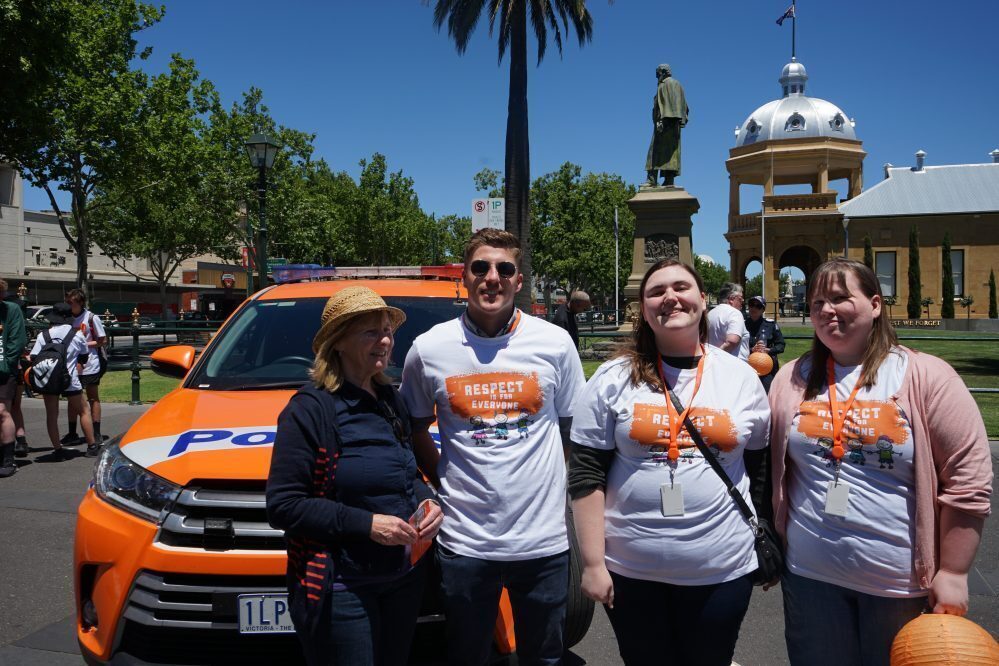 He says the real-world experience has brought to life what he's learnt in the La Trobe classroom.
"The beauty of placement is that you're putting the theory into practice. While you learn stuff at university, you cement them here."

While Drew still has another year of study to complete, he's already pretty clear about his career aspirations.

"I'd like to be a school social worker; that's always been my target heading into Uni and it hasn't changed yet," he says.
Emma on the frontline
Placement at CNV is the final step before graduation for fourth-year student Emma Davis. She's spent her time at CNV with the organisation's Women and Children Client Services team.
"It can be difficult sometimes, because [the clients] do share some really hard stories," Emma says.

Asked how she managed the confronting work, Emma says it was rewarding to help women and children leave behind dangerous or even life-threatening situations.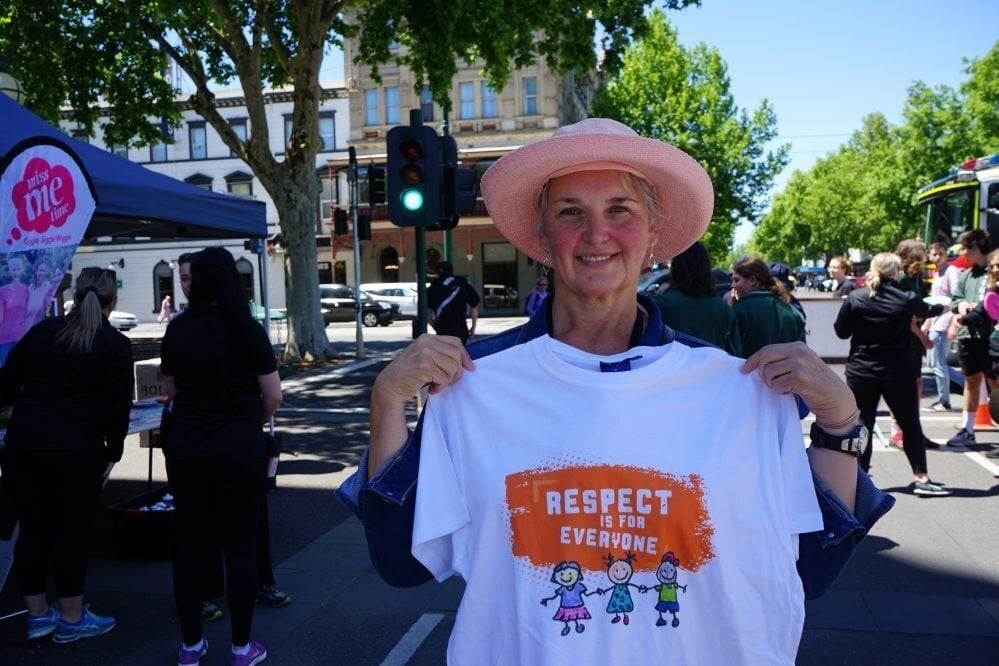 "Family Violence is not an easy area to be in, but we're just there to listen, support [the victims/survivors] and make sure they feel heard," she says.

"They're the experts in their situation, so we make sure they leave with the support they are wanting."
After a short break "to recharge her batteries", Emma will begin looking for Social Work opportunities in Bendigo – and she's open to all the possibilities on offer in her field.
"You can do family violence, child protection, hospitals, Centrelink," she says.
Keisha's placement experience
The La Trobe students also took part in Wednesday's Greater Bendigo Against Violence march through the city's CBD, an annual event for the local community to show their support for survivors and to take a public stand against the scourge of Family Violence.
Third-year student Keisha O'Dea's placement was with the CNV's prevention and development unit, who are tasked with "getting the non-violence message out there" at events like the march.

"Sometimes it can be unsafe for [the women] to speak up themselves, so we can facilitate that and get awareness out there on their behalf," she says.
Keisha thinks several misconceptions about Family Violence still exist in the community.
"There needs to be a lot of assurance that it is not the victim's fault," she says.

"A lot of questions are asked like, 'why didn't she leave?' but you don't know their situation. "Often the least safe time is when the women want to leave."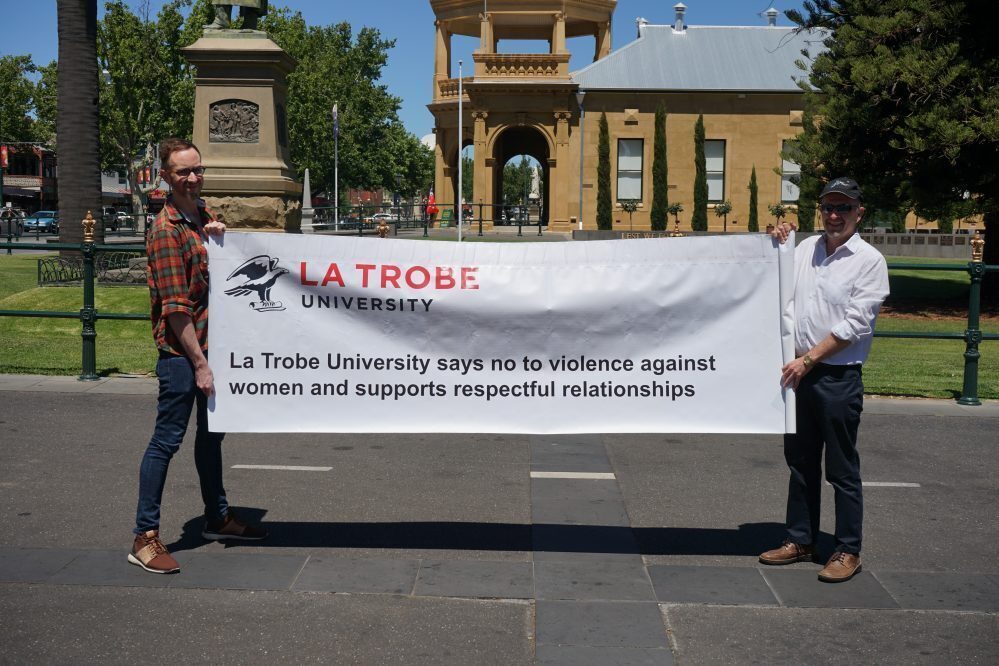 If you or someone you know is experiencing family violence, you can contact 1800RESPECT on 1800 737 732.

The University has a range of security and support services for students. Access our free counselling service or make use of the La Trobe University Crisis Line by calling 1300 146 307.
In an emergency, dial 000.