A record number of La Trobe students have received the largest and most prestigious Federal Government study abroad scholarship of the year.
Five La Trobe students were awarded New Colombo Plan Scholarships in 2020, which will see them travel to countries within the Indo-Pacific region to live, work and study when it's safe to do so.
It was the most competitive year to-date for the scholarship, which attracted the highest number of applicants in its history. Students Hammad Shahin, Ebony Watts, Nathan Grigg, Grace Thornbrough and Zi La made it through a gruelling application process, assisted by the teams at La Trobe Abroad and La Trobe International.
MyLaTrobe caught up with the five star students to find out how it feels to have their hard work pay off.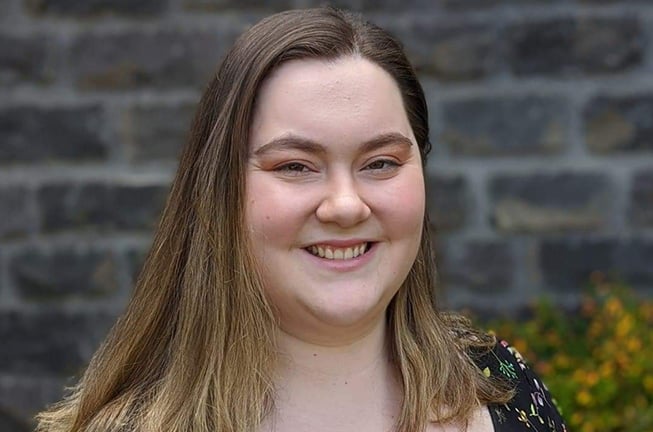 Grace Thornbrough
How does it feel to be a successful New Colombo Plan Scholar?
I feel really proud of myself and I am very excited for what this opportunity will hold for me and my future. It was a long process of application and nomination which I started not thinking I had much of a chance, so I'm still processing the news of my success. I think it will be something that will have rippling effects for me for the rest of my life, granting me chances and opportunities that I wouldn't have thought were possible. As an international relations student, I am particular eager for the connections I will make abroad and at home.
Where are you traveling to?
I will be going to the Republic of Korea and attending EHWA Woman's University in Seoul. I wanted to go to South Korea because I think it is an important ally in the region politically, and it is a beautiful and fascinating place. I am excited to embrace the language, the people, the food and other aspects of their rich culture during my stay. I am also keen to study and experience the way in which South Korea leads in the region and its relationships with countries like Australia.
I am very excited to attend EHWA Woman's University, as it has a fascinating, and incredibly important history of women's education and empowerment. It is located in the incredible city of Seoul, so it will allow me to explore and thrive in the capital, but I am also very hopeful it will be a great base for exploring the whole country over my time there.
What do you hope to get out of this experience?
There are quite a few ways in which I hope my scholarship will benefit me. I hope to be enriched personally, and learn more about South Korean culture and history, learn Hangul, and fully embrace immersion overseas somewhere new. I think this will definitely help me grow as a young woman and as a professional. I also hope to expand my network and make new and strong connections to colleagues and professionals, through study and internships. I also hope to create opportunities for myself to work in South Korean-Australian relations and international diplomacy in the future.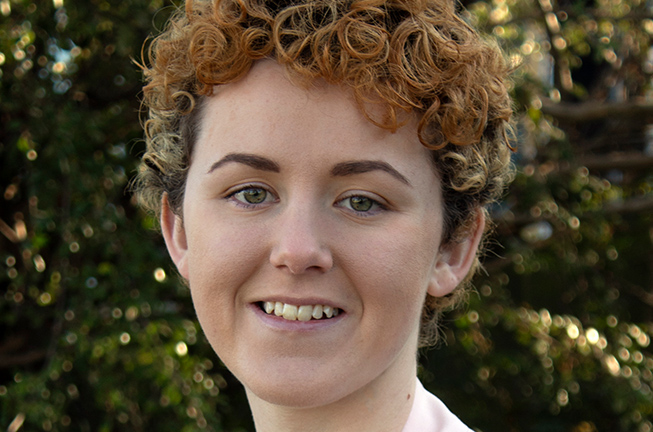 Ebony Watts
How does it feel to be a successful New Colombo Plan Scholar?
I am extremely surprised, I doubted myself through the whole application process because I wasn't studying something to do with international relations such as law, business or STEM. Finding out I was successful has changed my perspective on the importance of educators on an international scale.
Where are you traveling to?
If everything goes to plan I'll be travelling to Japan around October and studying a semester at Kyushu University in their Japan in Today's World exchange program.
What do you hope to get out of this experience?
I want to experience what it is like to travel to and study in a different country, with different customs and language because as a future classroom teacher, no doubt one day I'll encounter a student in that position within my classroom and I believe it's important to understand what the experience is like ensure my classrooms are inclusive learning environments.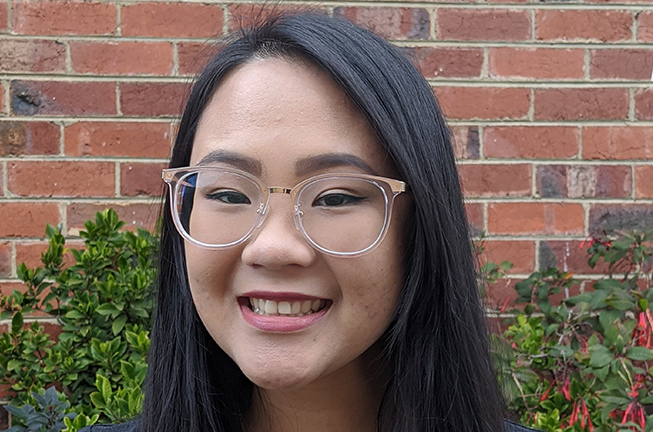 Zi La
How does it feel to be a successful New Colombo Plan Scholar?
It is truly humbling to be awarded the New Colombo Plan scholarship and I am still coming to terms with the ecstasy of being presented with such a wonderful and unique opportunity. Aside from the obvious excitement, I am eager to develop and build upon new and existing skills during my studies abroad, as well as gain everlasting experiences and relationships during my internship that I can bring back to strengthen, diversify, and compliment communities in Australia.
Where are you traveling to?
I was immediately attracted to attending Ewha Womans University in Seoul, Republic of Korea for the duration of my study component. As one of Korea's leading universities offering courses most relative to what I am striving to achieve, and from the name alone, I was inspired to attend. The use of 'womans' opposed to 'womens' highlights the importance of each students' individuality which is an ideology that empowers me as I pursue my passions in the healthcare sector.
Although Australia and The Republic of Korea have a robust political and economic relationship, connections within allied health professions are limited – an institutional and interpersonal link I wish to create and foster. I have been continuously impressed by Korea's rich mix of traditional and modern culture since I was young, and I am ecstatic to see a personal and professional goal come to fruition.
What do you hope to get out of this experience?
This opportunity allows me to gain a new perspective of life in Seoul, whilst also celebrating the differences between Australia and the Republic of Korea. This experience will be indispensable, it will guide me as I forge new relationships and strive to play a major role in the allied health industry.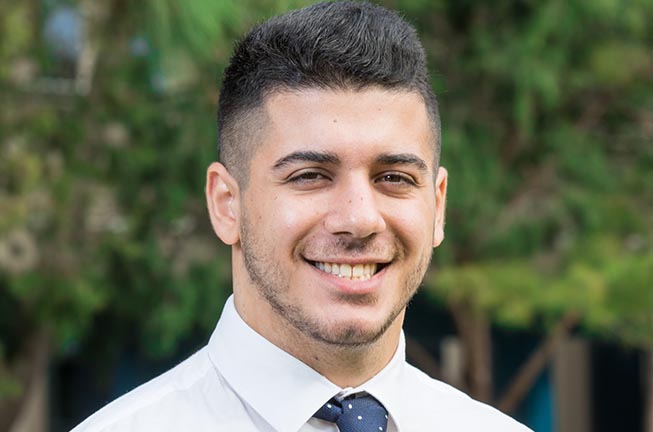 Hammad Shahin
How does it feel to be a successful New Colombo Plan Scholar?
It feels absolutely SURREAL. I worked so hard on my application and I believed in myself throughout the process, but knowing the general calibre of other applicants, I genuinely wasn't sure how things would turn out. I'm so grateful because this is a once in a lifetime opportunity to step outside of my comfort zone and an experience I know will pave the way for my future ambitions. Every previous New Colombo Plan Scholar I have personally met or engaged with online has testified to how life-changing their scholarship experience has been for them and I still can't believe that I'm going to be able to live that experience instead of just hearing about it.
I'm especially proud because I get to represent the Victorian and broader Australian Alawi Muslim community in a significant leadership position and I intend on being the best role model I can be for members of my community. I'm a Syrian-Lebanese Australian who now has the opportunity to represent Australia in Indonesia and Singapore… it's absolutely unbelievable and something I just never came close to imagining when I started Uni!
I was so excited when I heard the news that I would be receiving the scholarship that I actually struggled sleeping for a few nights because I was just that happy. It's been massive for me, especially with the adverse impacts the Victorian lockdown has had on my energy levels. I received on the news on the 21st of October and it provided me with the spurt of energy and positivity I needed to get through my final exams. Ultimately, I plan to make the most out of this opportunity not only for my personal development, but so that I can assist and mentor future NCP scholar applicants too.
Where are you traveling to?
My primary host destination is Indonesia and my secondary host destination is Singapore. I am planning to undertake policy studies through the International Relations Program (IRP) at Universitas Katolik Parahyangan in Indonesia and then comparative law at the National University of Singapore, alongside some internships I am planning to complete.
I chose Universitas Katolik Parahyangan because it has a renowned international relations program. Australia's relationship with Indonesia is only growing its importance and significance and our bilateral relationship with our closest neighbour is just so important, especially considering that Indonesia is projected to become the world's 4th largest economy by 2050. I hope to better comprehend Indonesia's perspective of the Indo-Pacific so that, whether I work for a multinational law firm or government department, I possess the expertise to further align the interests of our respective governments together. I am also planning to undertake Indonesian Language classes at an institution located at the university and I aspire to be a practitioner that is fluent in Indonesian, as I believe there is an under-representation of Indonesian speakers in Australia's legal community.
Before I commence my studies at Universitas Katolik Parahyangan, I am intending to complete an internship with the Indonesian Institute for Independent Judiciary (LEIP), an NGO which focuses on judicial sector reform. As the first component of my planned program, it is an exciting opportunity to develop strong contacts in Indonesia's legal and policy-making communities.
I chose the National University of Singapore because I want to build on my comparative law capabilities. The National University of Singapore is truly a world-class institution and is the highest ranking law school in Asia.
What do you hope to get out of this experience?
I anticipate so many benefits and outcomes that I will be able to achieve through this experience, it's incredible. In my time in Indonesia, I'm greatly looking forward to deeply immersing myself in Indonesian culture by staying in a kos (Indonesian boarding house) and developing deep relationships with locals, so that I can accelerate my Indonesian language proficiency skills and make the most out of the Diploma in Indonesian that I am studying. Through the internships I am planning, I am intending on building lifelong relationships with my counterparts in Indonesia and Singapore in spheres of policy-making, law, government and other areas. I ultimately hope to secure a role upon graduating where I can intersect my passion for Indonesian, international relations and law.
To further improve the immersiveness of my experience, I already have some ideas about the student clubs I want to join. I'm currently interested in joining the Parahyangan Media Student Society at Universitas Katolik Parahyangan as I want build on my vlogging skills so that I can regularly share my experiences with my family, friends and the broader community. In Singapore, I'm intending to join the National University of Singapore's Interfaith Society, so that I can share my experiences and struggles growing up coming from a minority background. Sharing my experiences and struggles with family and friends here is what led me to co-found an organisation called Alawi Youth Melbourne, to bring Alawi Muslim youth in Victoria together. I believe it would be fantastic for my community to be able to build partnerships with other minority groups and reflect on our shared experience.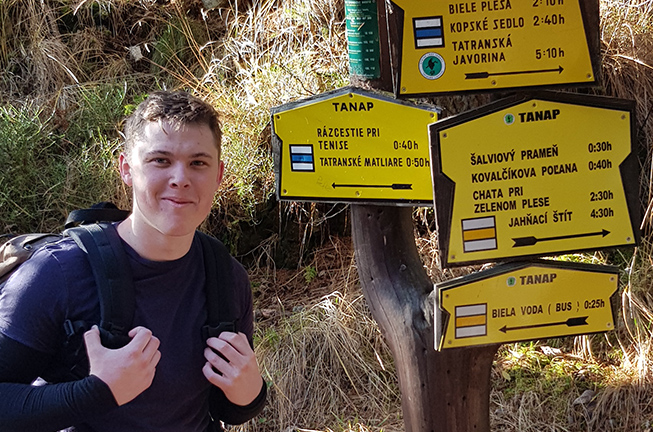 Nathan Grigg
How does it feel to be a successful New Colombo Plan Scholar?
It is quite a surreal feeling to be the awarded prestigious New Colombo Plan scholarship. For the last semester, I've been busy with applications and interviews to apply. Now that it is over, it almost feels like the calm before the storm, as I know that being an NCP scholar is such a great responsibility that will come with many obstacles. I am incredibly ecstatic to take them on.
Where are you traveling to?
I'll be travelling to Japan. Unfortunately, I do not yet know what University I'll be going to, but I'm very excited to find out. Each Japanese University has such merit and history that no choice is an incorrect choice. I'm very eager to learn more about the contrast between Australian engineering and Japanese engineering.
What do you hope to get out of this experience?
Growing up in a small country town, I never knew the importance of global relations and experience. Recently on a study tour to Bosnia and Herzegovina, I was blessed with the opportunity to learn about cultures other than "The Australian way of life".
Since then, I've had the drive to learn more. I hope by going to Japan I will be accomplish this. Being thrown into their culture, communities and study, I hope that I will be able to improve as an engineer and as a person. The internet has made connectivity so easy that any aspiring student must be prepared for cross-cultural experiences in the workplace and everyday life. I hope that my time in Japan will prepare me for any endeavour that I may pursue in the future.