Navigating the new world of University straight out of high school can be tough. It's a whole new environment and a different education system. So, imagine making the transition from high school to Uni in another country.
That's exactly what Susan Saldanha did when she graduated from high school in India and made the journey to Australia. It wasn't an easy road, moving to Melbourne and leaving her family behind in India, but Susan wouldn't trade it for anything.
"I wouldn't be the person I am if I didn't move here to Australia," Susan said. "I am so glad that I'm here. My life is drastically different. I've had so many opportunities open up for me, just coming here. I can tap into so many resources and so much support."
Perseverance pays off
Susan has made the most of the opportunities at La Trobe, but what she's really known for is supporting others and giving back to the community.
Now in her third year of a Bachelor of Commerce/ Bachelor of Health Sciences degree, Susan is passing along all the lessons she's learnt along the way to other new international students.
She has been a passionate and involved contributor to her community both at University and with local organisations. She's shown great leadership skills as the President of the La Trobe Public Health Students' Association, which has developed successful programs aimed at tackling mental and sexual health issues across the University community.
Susan's dedication saw her named winner in the Higher Education category at the coveted Victorian International Education Awards.
"At first, I was just so, so, so happy to be named a finalist!" said Susan. "I've been on cloud nine since I heard the news. I've worked very hard over the past year, and this recognition makes me feel like it's paid off. I'm so honored to be named the winner and it's a big achievement. I'm really proud of myself for persevering. There were so many times when I thought I could just give up, but I'm glad that I didn't.
"For me, winning means everything. It's not even the title of it. It's for my parents too. They supported me to come here and this is my way of giving back to them, to say thank you for believing in me."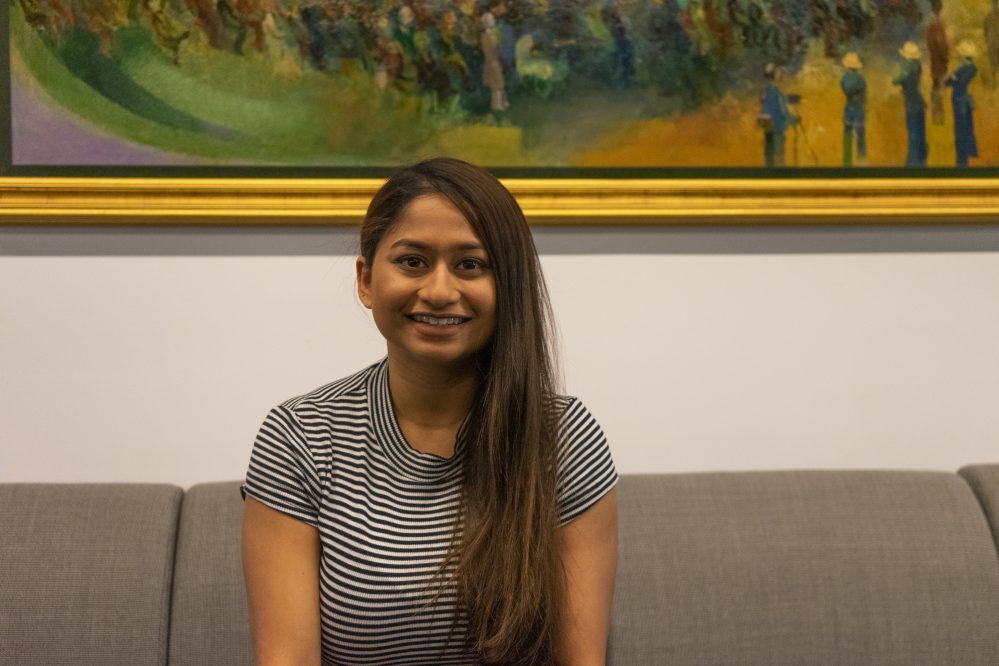 The challenges of first year
Adapting to a new life in Melbourne presented unexpected challenges. Susan had travelled before, but she'd never lived in another country.
"I'm quite adaptable, but it definitely took a while for me to understand the culture here. I still don't know some of the slang that's used – there's so much of it!
"More than that, the way lectures are conducted is different, and you can watch them online. Even the way you can speak to your lecturers is very different. You can ask them questions one-on-one and build a rapport with them. It can be very different to University systems in other countries, so it can take some getting used to."
Navigating the roller coaster ride that is University study comprising of its many charms and challenges, has been equally as daunting as it was rewarding for me. The key is to find the right support and to rely on it when you need it."

Susan Saldanha
Giving back to the La Trobe community as a PLA
Susan has learnt a lot since first year, and is sharing her learnings with other first year international students to help make the road ahead easier on them.
"I've grown so much since first year and I know that international students can feel a little lost when they first arrive," she said. "I was in their shoes, so now if someone asks me a question I know exactly what to do and I can tell them so they don't have to face those hardships.
"I'm a Peer Learning Adviser (PLA) on campus at the Learning Hub. It's one of the support services I'd definitely recommend all students tap into. PLAs are really good in terms of understanding the academic expectations. We can assist students in planning out and drafting their assignments, develop good study skills and improve their referencing and academic writing."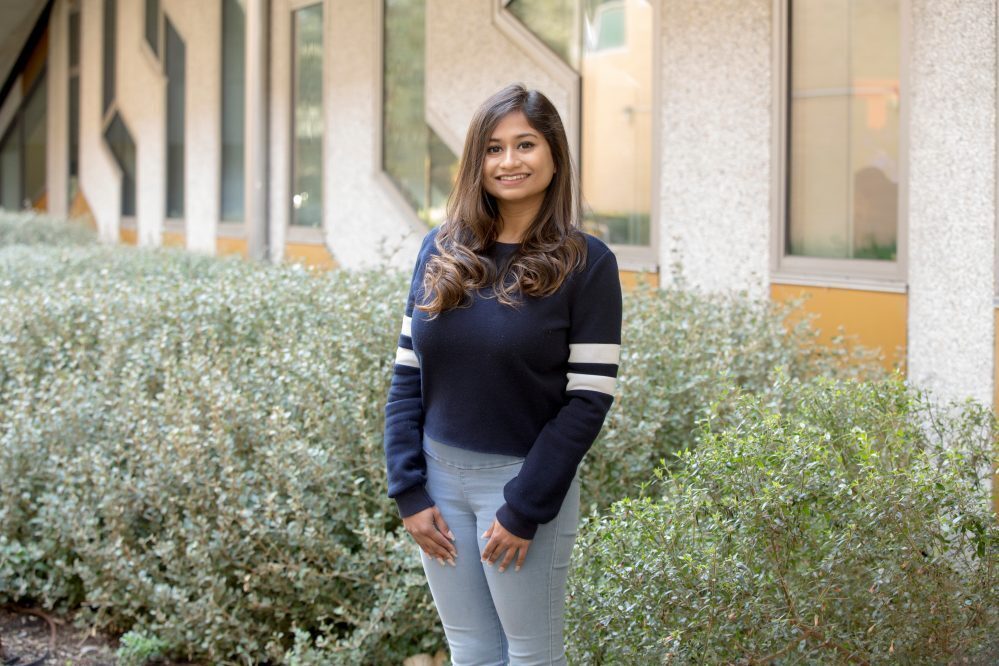 Building connections through I-Lead
To help students overcome language and cultural barriers, and find their way in Melbourne, Susan signed up to I-Lead, an international student leadership committee at La Trobe.
"It has been an interesting experience because all of the members of I-Lead are representatives from different La Trobe University campuses," she said. "We all come together to talk about the issues that are prevalent among all different international students. It's been good hearing all different perspectives."
One thing Susan would like to see more of is interaction between international and domestic students. She said while it was natural for international students to gel with each other because of their shared experiences, they should take the time to get to know domestic students and vice-versa.
"Now that I'm in my third year, I can easily make friends with domestic students. But in that first year, I'm not a shy person but I can be cautious, and I found I didn't feel as comfortable putting myself out there.
"International students bring a lot when they come here – there's so much talent and experience, as well as different cultural perspectives. So it's good for both domestic and international students to get to know each other. I'd like to work on programs with the University community so that when people are shy or finding it hard to put themselves out there, it can give them that little nudge."
Tackling student health
Susan enjoyed volunteering at home in India, but when she arrived at La Trobe, she really stepped up her efforts.
"When I came here to this community and looked at the amount of preference they give to volunteering and giving back to the community, I just loved it so much. I began volunteering immediately at the start of the first year.
As President of the Public Health Student Association, Susan is able to mix her passion for volunteering with her degree.
"It's turning my passion into my profession. Because I'm studying public health, I'm essentially giving back to the community by working with the association on initiatives to tackle mental and sexual health. It has been a really, really great experience."
Initiatives by the Public Health Student Association this year have included free pilates classes, succulent pot-planting sessions, crafternoons, free contraception walls to promote sexual health, and sessions on family planning and contraceptive health.
Why La Trobe?
Coming to La Trobe was a last minute decision for Susan, who originally planned to study medicine back at home in India.
"I was preparing to write the medical entrance exam and I realised that I didn't want to be a doctor," she said.
Everyone in Susan's family works in healthcare, so she knew she still wanted to work in the field. La Trobe's unique double degree combination would allow Susan to pursue a career in management in the health sector. So she took the chance and moved to Australia. She'd only visited once before on a holiday, but was blown away.
Susan has also incorporated international experiences into her degree. With career ambitions in shaping global public health policy, she's travelled to Mexico City and London as part of her studies to undertake a short course and internship.
"There are so many things I love about studying at La Trobe. I like the way study is structured, it's very flexible for me. La Trobe provides such unique courses that really gives you that competitive advantage when you go out into the field.
"I love the support here. We've got such fantastic tutors, lecturers and guest speakers that you can always rely on. I love the campus – it's so beautiful. It's like my second home right now. The hustle and bustle of the Agora is really amazing, especially during intense weeks. There are so many things going on. There are clothes you can buy, there's food, there are so many people. I just love it when I step into the Agora and it's all happening.
"And then there's the city. You can do anything you want in Melbourne. If you can think of it, it's out there and you can find it."