Some new green bins have just popped up at the Melbourne Campus – and they're hungry for your organic waste! The green organic waste bins are located in the Agora and Simpson Lawn.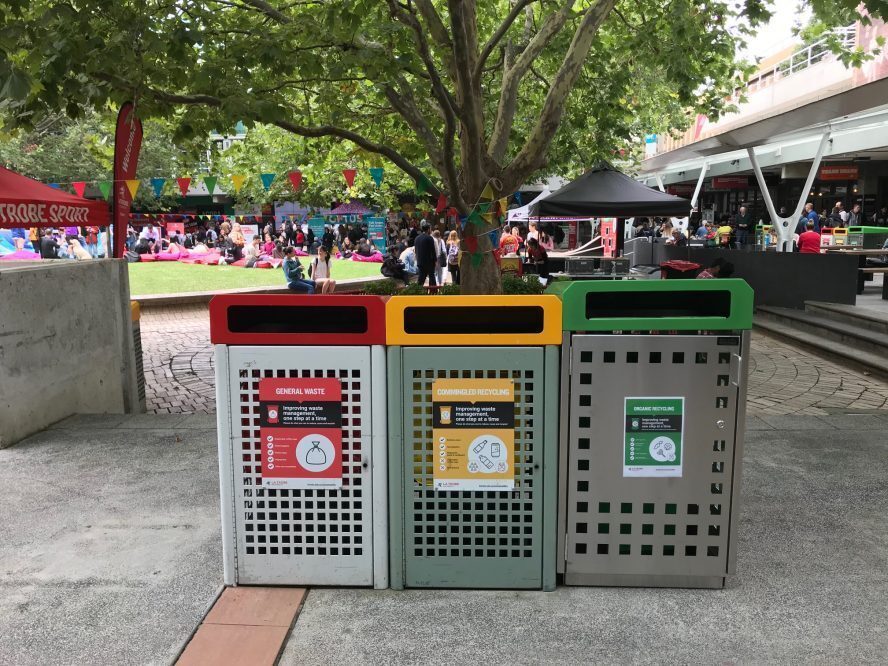 Did you know that in Australia over 5 million tonnes of food waste ends up in landfill? That's enough to fill 9,000 Olympic sized swimming pools! So next time you're in the Agora for lunch and have some food leftover, dispose of it in the green bin. By doing this, you're helping to prevent it from going to landfill and you'll also help to reduce greenhouse gas emissions.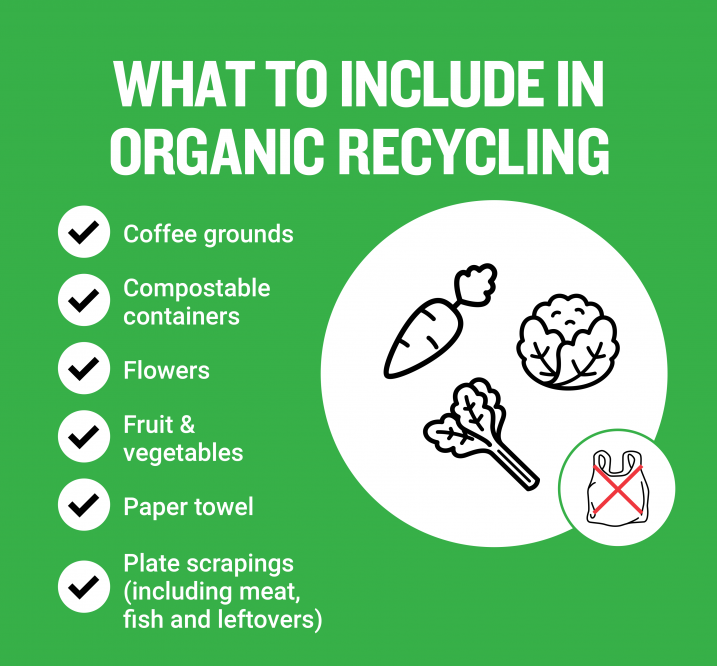 What happens to the organic waste?
As part of our plan to be Net Zero by 2029, we have an on-site composting unit at the Melbourne Campus that has been busy recycling all the organic waste from our cafes and turning it into fertiliser for our gardens. Now the machine will also be able to recycle your food waste – helping La Trobe to cut back on the amount of waste going into landfill and reduce the carbon emission impact of our organic waste by 90%.
An identical composting system and green bins are planned to be operational at our Bendigo Campus in March, and a new green organic bin has recently been installed outside La Moka at the Albury-Wodonga Campus. Food waste collected at this campus is already taken off-site and composted at a commercial facility in regional Victoria.
Compostable containers – which bin do I put them in?
All food and drink providers at the Melbourne, Bendigo and Albury-Wodonga Campuses are transitioning to only supplying compostable single-use packaging, with the majority already fully transitioned. Check with the café if you're unsure whether your packaging is compostable and if it is, you can dispose of it using the new green organic bins.