Luke Stafford was 22 years old when he fell ill. He'd driven to work, where he was a qualified printing machinist, and was struggling to remember how to turn on the machines. He'd been turning them on every day for the past five years, but that day, the once familiar machines felt like a mystery.
His manager realised Luke was too medically unfit to drive himself home and called his mother to come and get him. Looking back on this day, Luke would recognise these to be the warning signs for an illness that would lead to the most challenging time of his life.
His memory after leaving work that day, he says, is hazy at best. He was taken to his local GP, then to Maroondah and Box Hill hospitals. Doctors were puzzled by his illness at first, as they investigated symptoms not unlike those of multiple sclerosis.
They urgently began running tests and examining scans to find the cause of Luke's illness. It appeared Luke's immune system was attacking his own myelin sheaths, the protective coating of nerve fibres within his brain.
His condition quickly worsened. He began to lose his motor skills and his organs started showing signs of shutting down.
Doctors began to suspect he could be suffering from Acute Disseminated Encephalomyelitis (ADEM), a rare neurological disorder. This sudden illness causes inflammation in the white matter of the brain and spinal chord that damages myelin. Its trigger is often a viral or bacterial infection in the body, but can also be unknown.
Before a confident diagnosis could be reached, Luke deteriorated further. He was transferred to the Austin Hospital's Intensive Care Unit (ICU), where he became comatose and his heart briefly stopped. After receiving CPR and being revived, Luke was placed on steroids, medicated and given a series of blood plasma transfusions.
A brain biopsy led to an official diagnosis of ADEM, and the treatments that followed resulted in a substantial improvement in his condition.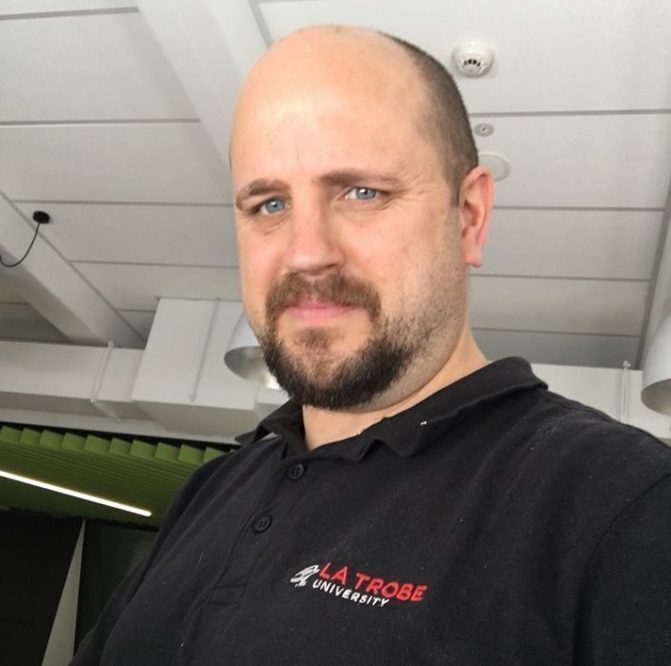 "That was the closest I have been to death," he says. "Although I made a miraculous recovery, for several years after I was clearly not capable of many things that I had been before I fell ill. I had weakened strength, eyesight, concentration and coordination and my mental health took a nose dive."
His routine over the next few years would be peppered with visits to neuropsychologists, physiotherapists and occupational therapists.
"The years that followed were an extremely challenging time and there have been many times when I have felt no hope in me to help me persist," he says. "But I have persisted."
The experience gave him a deep gratitude for the medical professionals that were able to save his life.
"After receiving a second chance, I felt compelled to contribute to a more environmentally sustainable future and follow the field of science."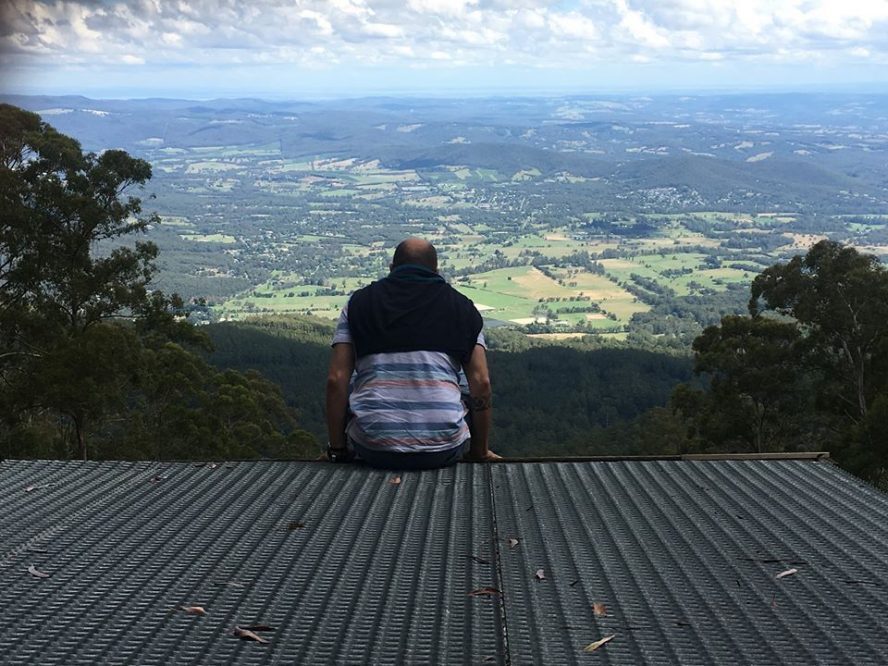 In 2011, Luke began his return to study. He completed his Year 12 equivalent maths methods and then immediately completed a dual diploma of Conservation and Land Management and diploma of Sustainability.
"I developed a strong desire to study the inner life of plants as I feel that harnessing their many benefits for the environment will be critical to achieving a safe global climate in the coming decades," he says.
In 2014 Luke enrolled into a Bachelor of Agricultural Science at La Trobe, before transferring into a Bachelor of Biological Sciences with a genetics major.
This is an achievement that, at the start of this century, I would never have imagined myself capable of.'

Luke Stafford, Biological Sciences student at La Trobe.
"I was drawn towards molecular genetics and bio-technology as this seemed the most fitting pathway for me," he says. "I am now months away from completing my Honours year part-time. This is an achievement that, at the start of this century, I would never have imagined myself capable of.
"Without the exceptional academics and educators at La Trobe that I was privileged to have learned from, this achievement would not have been possible and for this I am truly thankful. I admire and respect all those who taught me, including Michael Emmerling, Kim Plummer, Zoia Hristova, Warrick Grant, Alison Kellow and Caixian Tang.
"Studying at La Trobe gave me a profound sense of self-accomplishment and opportunity. It felt like the enlightenment of my lifetime – it has informed my worldview and widened the lens through which I experience the world around me.
"I have no doubts that the experience I have gained at La Trobe has contributed a great deal towards my own life long recovery from the personal difficulties that I face and towards navigating the path forward.
Luke hopes to use the knowledge he has gained to make a positive contribution to a sustainable future for his 11 year old son.