The La Trobe Student Union has a swathe of scholarships and awards for students at La Trobe's Bundoora, City, Mildura and Shepparton Campuses.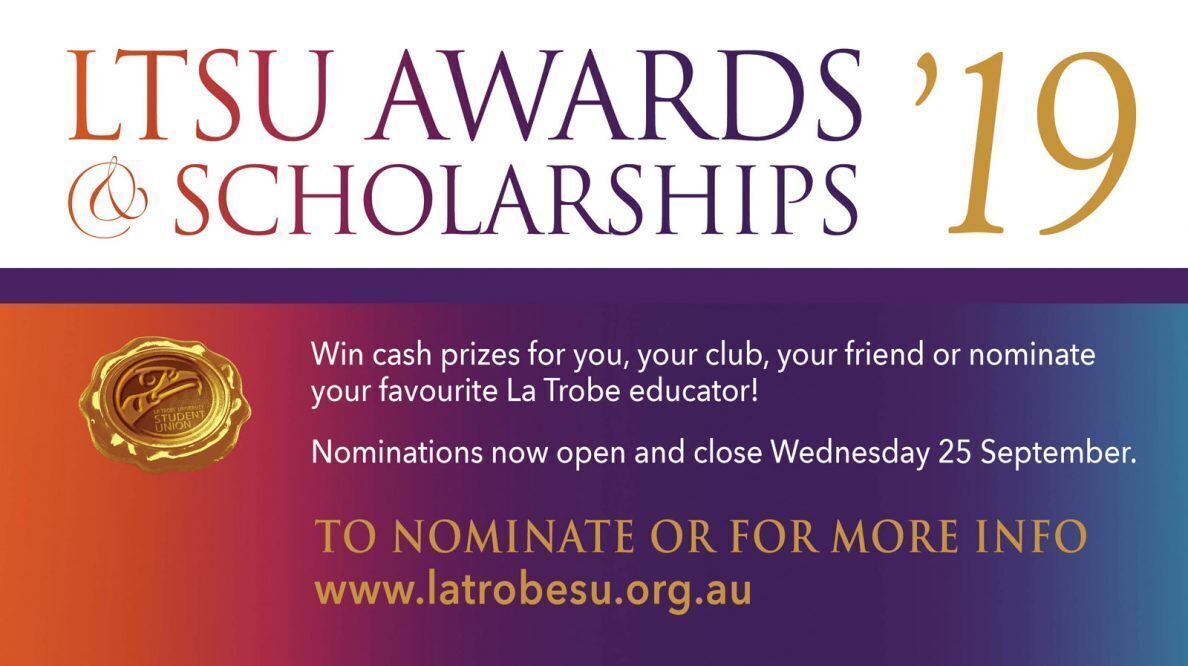 LTSU Scholarships
LTSU are committed to assisting students in the successful completion of their studies and these scholarships aim to support students to cope with the costs associated with studying.
2019 Scholarships are now open, so be sure to submit your application before 5 p.m. on Wednesday 25 September 2019.
Winners will be invited to the LTSU Gala Awards Night on Thursday 17 October 2019.
Find out more about the LTSU's scholarships, the application process and eligibility criteria here.
Available scholarships:
Gold Scholarships – 5 available – $1,500 value each (separate application required for gold scholarship)
Silver Scholarships – 3 available – $1,200 value each
Bronze Scholarships – 2 available – $800 value each
Study Subsidies – 10 available – $150 value each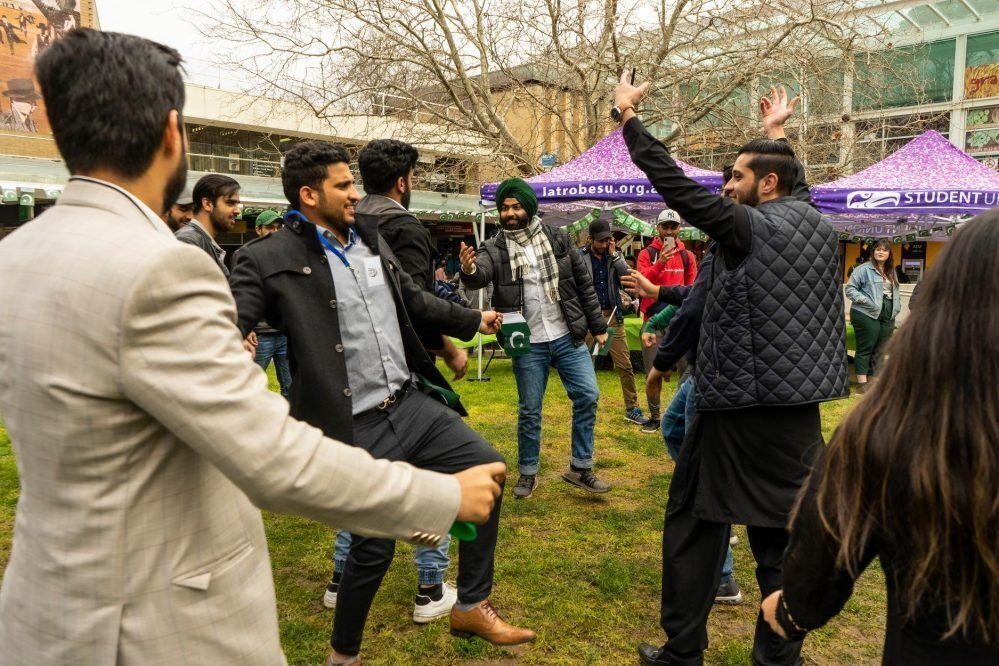 LSTU Awards
The LTSU Awards aim to recognise individuals and student groups for their contribution to student life and learning excellence within the La Trobe University community. Students can nominate themselves or their own club / society, or other individuals / groups. 
Find out more about the awards, application process and eligibility criteria here.
Awards
LTSU Leadership Award
LTSU International Student Award
Postgraduate Leadership Award
Regional Commitment Award
Ngarn-gi Bagora Learning & Community Leadership Award
LTSU Volunteer Achievement Award
Club of the Year Award
Academic Society of the Year Award
Clubs & Societies Best Event Award
Student Theatre & Film Workshop Award
Geoffrey Milne ST&F Writing Grant
LTSU Teaching Award
LTSU Graduate Research Supervisor (Individual or Team) Award
LTSU Member Diary Cover Competition (more info below).
LSTU Member Diary Cover Competition
La Trobe Student Union are now taking submissions for the 2020 LTSU Members Diary Cover Competition. All students with a creative streak and who can capture the feeling or a moment, of connection and belonging within their La Trobe Community are encouraged to apply. The winner will receive $200 and the eternal glory of appearing on the 2020 LTSU Members Diary – being distributed to 3000 students, staff and La Trobe University Community LTSU members! Find out more here.