What better way is there to master your grip on the Spanish language, than by living like a local in Madrid, Spain?
That's exactly what third year Bachelor of International Relations student Danielle Sorati did. Living in the heart of Madrid, Danielle spent a semester abroad studying at Comillas University.
"I first heard about exchange in first year during one of my lectures, I was already studying Spanish and thought that spending time in a Spanish-speaking country would improve my language skills. I knew how valuable an experience like exchange would be once I graduated, especially with my course.
I studied at Comillas University in Madrid, but I was at the secondary campus which was about a thirty-five minute train ride from the city centre of Madrid, where I was living. The campus was very quiet compared to the city, it was very small and modern and was often a breath of fresh air after living in the loud, crowded centre of Madrid.
My first impression was that my host university was far smaller than La Trobe and everyone seemed to know one another. I also noticed how diverse the student mix was. Most of my classes were with students from all around Europe and the world (and a lot of Australians).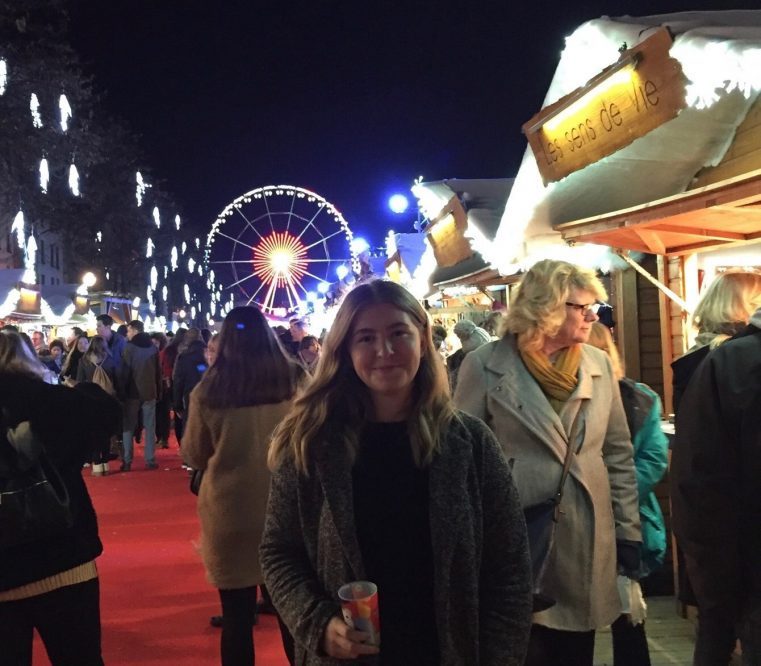 I stayed in Sol, which is the centre of the city, and had everything I needed within a five-minute walk from my apartment, which was super convenient.
'Friends-giving'
I found that attending events run by the University was a really good way to get involved with Uni life and also interacting with local students as much as possible as they had the best knowledge of Madrid.
My host university held events during orientation week, which was really helpful to meet new people. Madrid has a very large student population, so there was plenty of events and activities being held throughout the semester to make new friends. My host university also had a very large exchange program, and most of my classes were filled with people experiencing the same things I was, so it was pretty easy to make friends that way.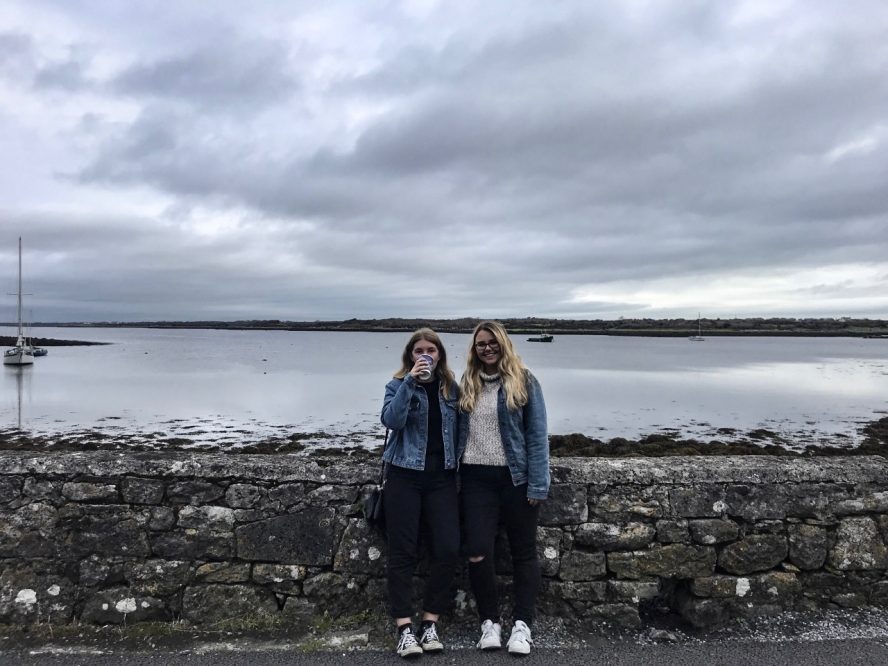 One moment I will never forget from my exchange is celebrating 'friends-giving' in a tiny apartment in Madrid. Surrounded by friends from the US, England and Germany, we ate traditional thanksgiving food with a bit of a Spanish twist. As cliche as it sounds, these people became my family pretty quickly and it was great to spend that time with them.
Spanish adventures
I had the opportunity to see Real Madrid play in the Champions League at Santiago Bernabéu Stadium while I was on exchange which was an incredible experience. It had such a different atmosphere to any sporting match I had attended before and hearing the loyal Real Madrid supporters chanting at the top of their lungs is something that I will never forget.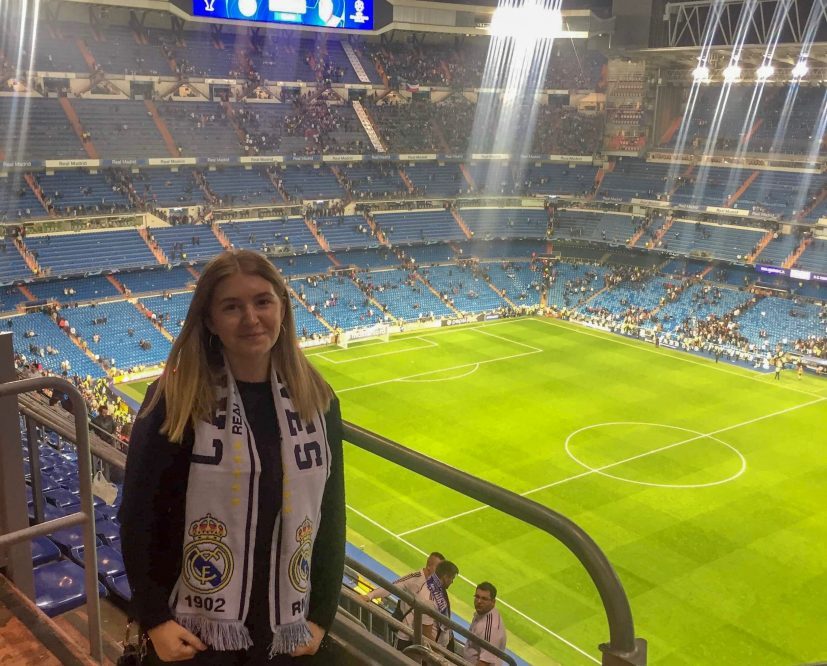 Hearing the loyal Real Madrid supporters chanting at the top of their lungs is something that I will never forget."

Danielle Sorati, La Trobe student
A moment when I thought 'I can't believe I'm here doing this' came at a pretty strange time. I was in San Sebastian with a group of friends and we had unintentionally picked the weekend of the San Sebastian film festival. The city was insanely crowded and the only accommodation we could find was a hostel in the middle of a national park, which was around a 2 kilometre walk from the nearest bus stop. Walking back to the hostel with my group of friends in the pitch-black in the early hours of the morning is certainly not one of my top ten memories of my exchange, but it was one of those surreal moments of realization where I thought about how lucky I was to be making these kind of memories.
Travel, travel and more travel!
I left home in July, a month early to do some travel around Europe. I got to travel a lot while I was on exchange. I had no classes on Mondays or Fridays which allowed me to spend all weekend travelling around Spain and Europe.
I was lucky enough to travel to Portugal, Ireland, Belgium and Morocco during the semester, and a lot of cities around Spain too. Before I arrived in Spain I decided to do some extra travelling and visited Hungary, Serbia, Bosnia and Herzegovina, Montenegro and Croatia, which was the perfect start to my exchange semester.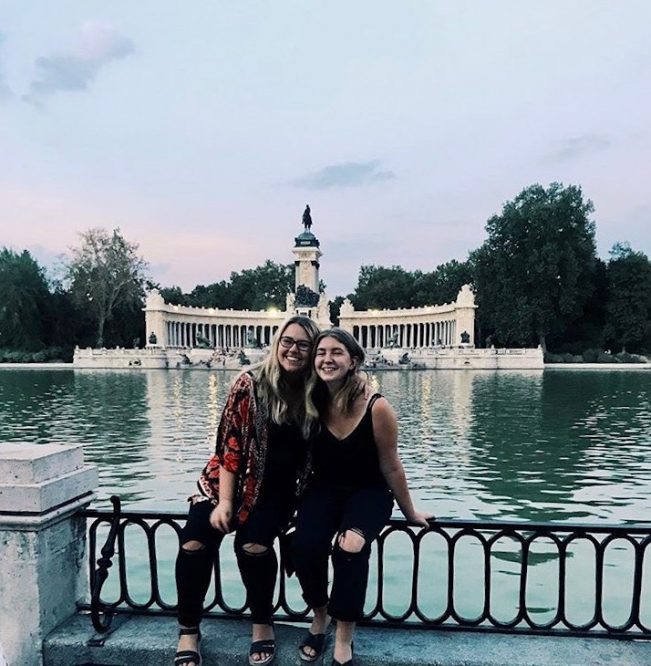 Why YOU should go on exchange
If you have the opportunity, you should definitely go on exchange. It is such a valuable opportunity and experience. I thought that it was a great way to improve my Spanish and I feel far more confident in my abilities now. I also think that exchange is a great way to develop valuable skills and confidence.
La Trobe also has so much funding available and so many partner universities around the world, so there really is somewhere for everyone!
I think exchange will be very beneficial for any future career I might have. Being able to communicate in a second language and gaining an insight into different cultures and ways of life is an invaluable experience to bring into any workplace.