Bachelor of Laws / Bachelor of International Relations student Alette De Koker (Allie) uncovered the value of a slow and steady lifestyle while living in Barcelona, Spain, on exchange. With Late night tapas, afternoon siestas and daily walks through the city's Gothic quarter – Allie's exchange experience captured the best of Barcelona life.
Here, she shares her best memories with MyLaTrobe.
Why Exchange?
As someone who wants to work in the international legal sector, I asked one of my lecturers for advice as to how best distinguish myself from everyone else who wants to do the same. Her advice for me was to take one of the many opportunities here at La Trobe to study overseas, so I promptly made an appointment with the Study Abroad office and began planning.
Deciding where I wanted to study was quite difficult because there are such a diverse range of locations to choose from. After much deliberation, I decided that I wanted to study in Spain. The idea of very mild winters, daily siestas, salsa dancing and (of course) sangria was just too enticing to pass up – so I studied at the University of Barcelona in central Barcelona for six months.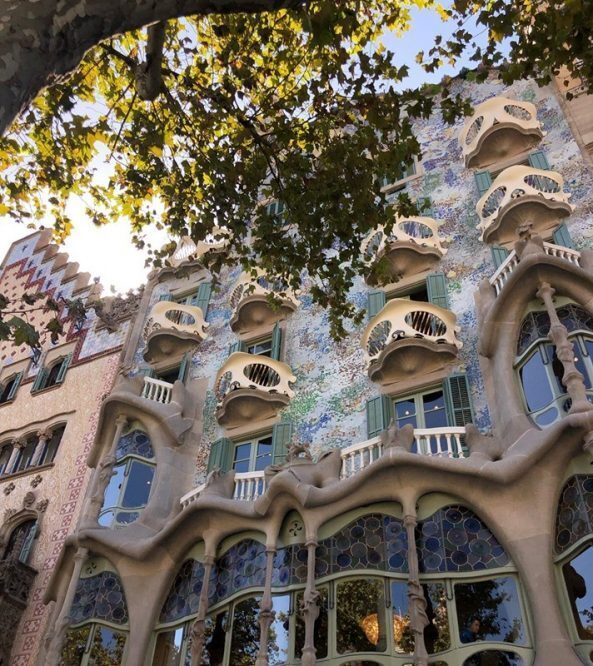 Life in Barcelona
When I arrived in Barcelona, I learned that what we think of as typical cliché Spanish activities is really how life works here. That afternoon siesta is very much necessary because tapas with friends will likely only start at around 9:30 p.m., and if you go salsa dancing afterwards, you'll be grateful for your afternoon sleep!
Supporting the Barcelona Football team is a way of life and you will learn more than you thought possible about football. One of my favourite things to do while I was in Barcelona was to go to local bodegas when the football is on because the atmosphere was amazing.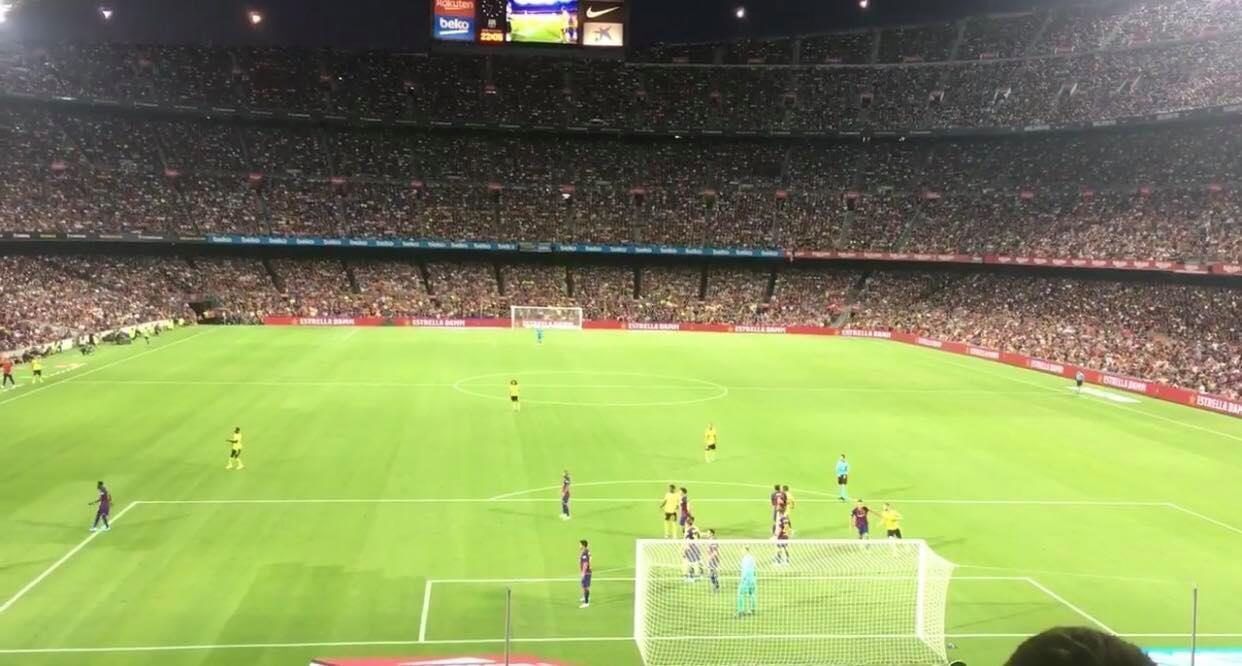 Something vital to know when in Barcelona is that the language spoken here isn't Spanish, it is actually Catalan. Locals are very sensitive to the fact that Catalan isn't a dialect of Spanish, it is its own language. Luckily, it's similar enough that if you speak Spanish, you will be able to understand Catalan as well!
Uni in Barcelona
Most universities in Spain have a student-led association called ESN which organises heaps of activities and events for international students. In the weeks leading up to the semester starting, they host daily activities which gives you the opportunity to meet other exchange students.
It is so easy to make friends while on exchange – everyone is in the same boat and here and wants to meet new people and immerse themselves into student life in Barcelona.
The network also organises weekend trips to other cities in Spain, as well as tours of iconic Barcelona sights such as the Sagrada Familia, Gaudi's Casa Battlo and Park Guell. Although it can be really daunting to put yourself out there, attending the events is so important because it's how you'll make your friends!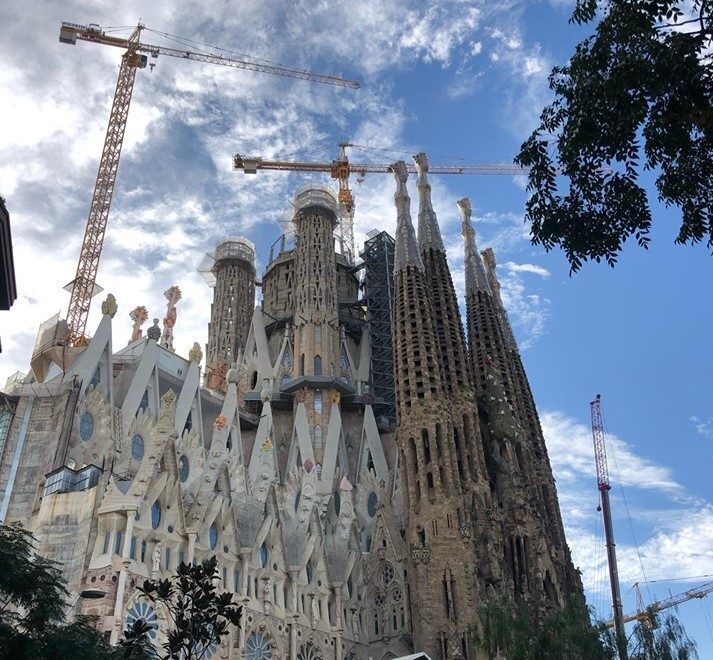 I definitely experienced some culture shock when I first began university here and it took me a while to become accustomed to how everything works. Spanish time is a little more laidback than what I was used to. From enrolment in my classes to waiting on responses from emails sent to lecturers, although everything does get done, I sometimes got really frustrated because it took longer than what I was used to at home. However, the international office is so supportive and guides you through everything you need to know.
In hindsight, I think it was a really insightful experience to learn how to adapt to doing things differently. It took me a little bit of time, but I learnt the value of taking things slow.
Highlights
A highlight for me is definitely the fact that the Sagrada Familia was walking distance from my apartment and on mornings when the weather was nice, my roommate and I would often go for a walk just to go have a look.
Another 'pinch me' moment was that the metro station I took to get to university is located on the famous Las Ramblas – a beautiful market street with mosaic floors and green trees. My apartment was located in the Barri Gotic (the gothic quarter) and it's just a labyrinth of gorgeous, old streets. Year round, it was filled with people who came from all over the world to explore and I felt so lucky to live somewhere people come to visit.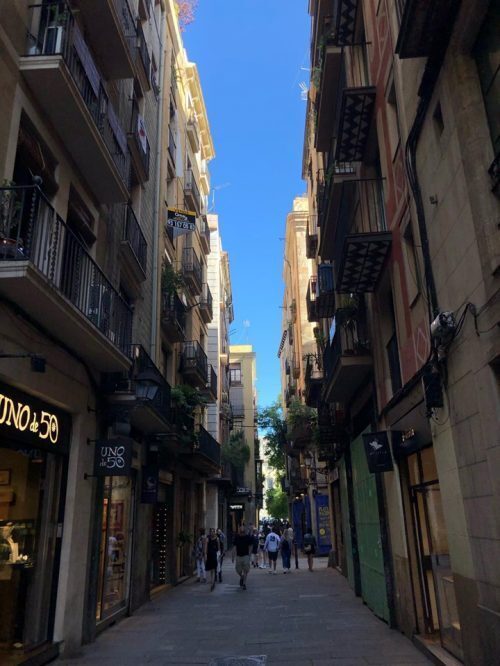 International travel
Before my exchange started, I travelled to Greece, the UK, Portugal, Italy, France, Switzerland, Croatia and Bosnia. It was an amazing way to start exchange! While on exchange I got to visit cities all over Spain and did trips to Paris, London, the South of France, Germany and Poland. I also visited my roommate's home in Florence, which was such an amazing experience. One of the best things about living in Barcelona is its proximity to some of the most beautiful places and the fact that you get to share the memory of travelling with your new friends.
Why should YOU go on exchange?
Going on exchange is an enriching experience both for your studies and for your personal growth. You face challenges and you're out of your comfort zone almost 24/7 so you learn and grow so much while you are a way. The skills I learnt from adapting in a new environment and creating international relationships is something that will assist in any career I pursue. Also, making friends and exploring new parts of the world is a lot of fun and if you have the opportunity to do an exchange, you should absolutely take it!
Inspired?
Find out more about the amazing exchange opportunities on offer at La Trobe and scholarships and funding options.
If you have an exchange story you'd like to share, email mylatrobe@latrobe.edu.au