Could this be a dog's dream job? Is this what they're dreaming about when their eye lids are fluttering and their legs suddenly start galloping while lying on the back lawn?
La Trobe has a reputation for training very good doggos to help humans and animals alike. You may have read the news about the dogs at Bendigo Campus helping veterans diagnosed with Post-Traumatic Stress Disorder (PTSD).
And they're back at it again. This time, La Trobe's dogs have been trained to detect an endangered species, the Alpine Stonefly, at Falls Creek. The three sniffer dogs used in the trial – a border collie named Sasha, a black labrador named Judd, and Bayar the samoyed – proved very, very good at their jobs.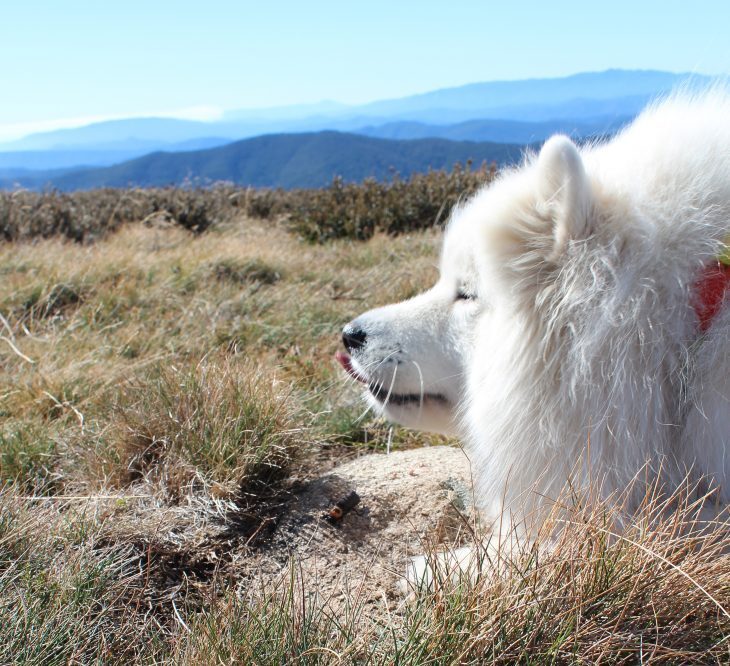 It's a big deal because the Alpine Stonefly is one of the smallest animals a dog has been trained to successfully detect in its natural habitat.
This breakthrough could revolutionise conservation practises and has the potential to change how endangered species are mapped and monitored.
Lead researcher Julia Mynott, from La Trobe's Centre for Freshwater Ecosystems in Albury-Wodonga, said detection dogs are usually trained to sniff out animal nests or faeces, not the animal itself.
"This is an exciting and innovative way to revolutionise how we gather data on our endangered species, no matter how big or small," Dr Mynott said.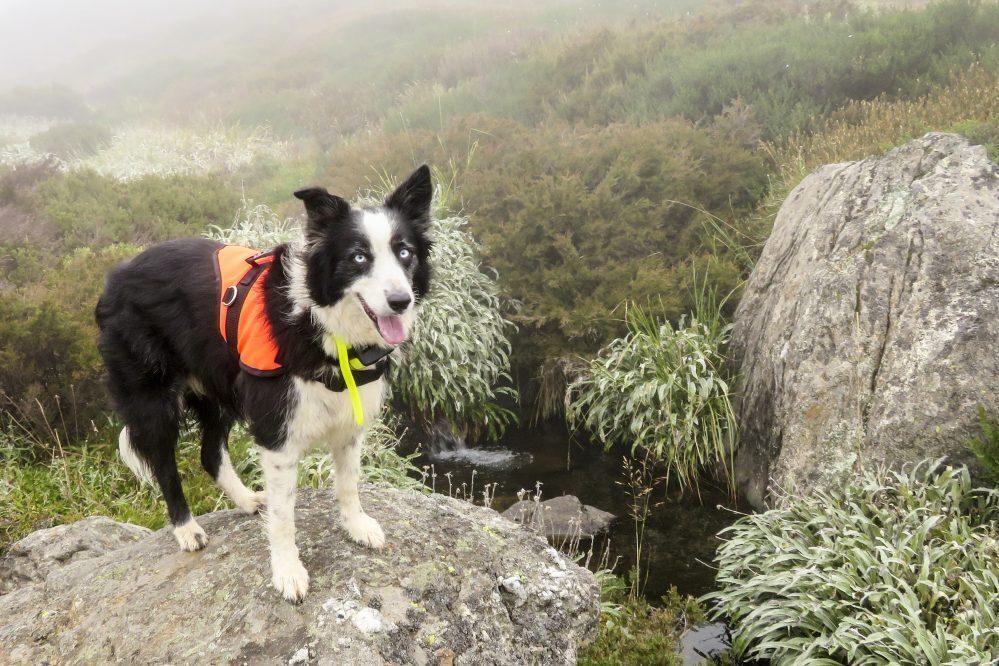 "In the past, we've been restricted to traditional methods of detection when looking for stoneflies, which include visual surveys and aquatic sampling."
Despite their bright orange and green colouring, Dr Mynott said Alpine Stoneflies are difficult to find, especially when they're in water.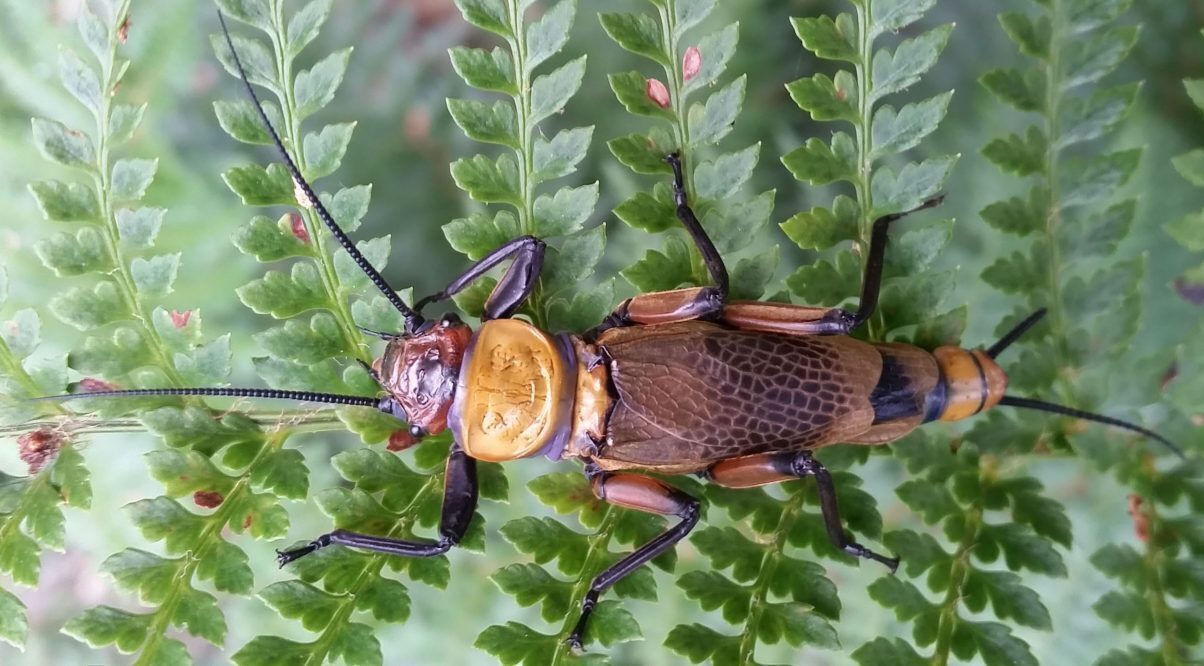 "The Alpine Stonefly is an aquatic insect that hatches in the streams of the Bogong High Plains, where it lives for up to two years. The larvae often burrow underneath cobbles; debris; or boulders, while the adults only emerge between January and April to reproduce.
"With all these factors in mind, it's easy to understand why the traditional detection methods can be time consuming, and for the larvae, fairly ineffective.
"Right now, we have no idea of the population size of the species."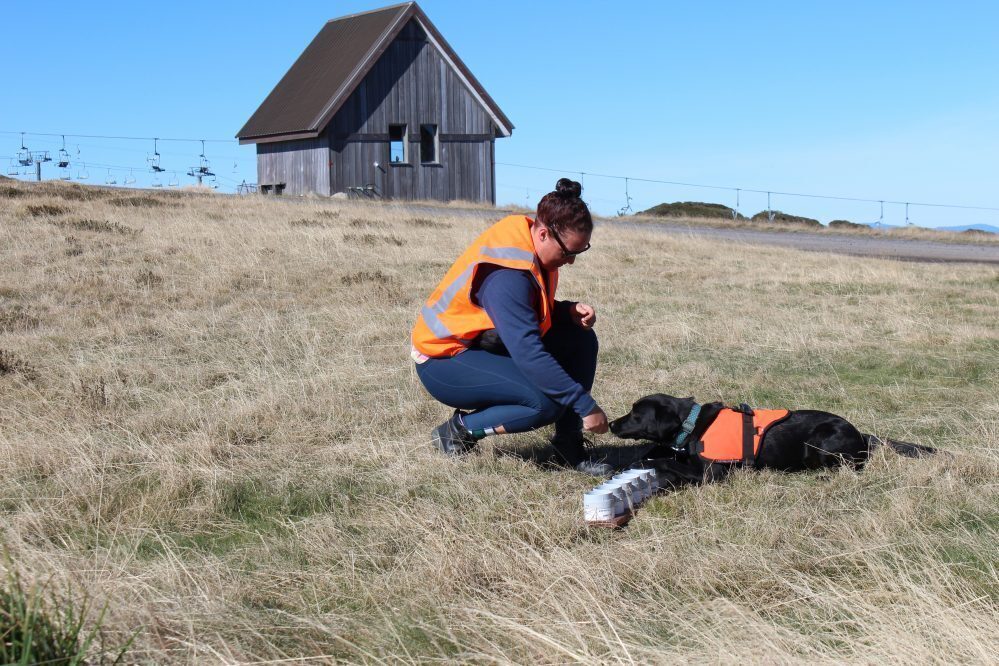 Training was hard work for the dogs who spent seven weeks being rewarded with food and ball games while memorising the stonefly odour (de-lish!). Their intensive training took place at Bendigo Campus' Anthrozoology Research Group Dog Lab.
Dr Mynott said the ongoing aim for this research project is to transfer the success of the first trial to a similar species, the Stirling Stonefly, found at Mount Buller and Mount Stirling.
"Insects might not be that appealing to everyone, but they are important for ecosystem functioning, particularly in alpine areas that are environmentally important and under threat from climate change."
"We chose stoneflies as a starting point because they're such an interesting animal. They have wings but are flightless. They're sensitive to changes in water quality and, despite their role as one of the top predators in the alpine region, their inability to fly makes them vulnerable to other predators in this environment.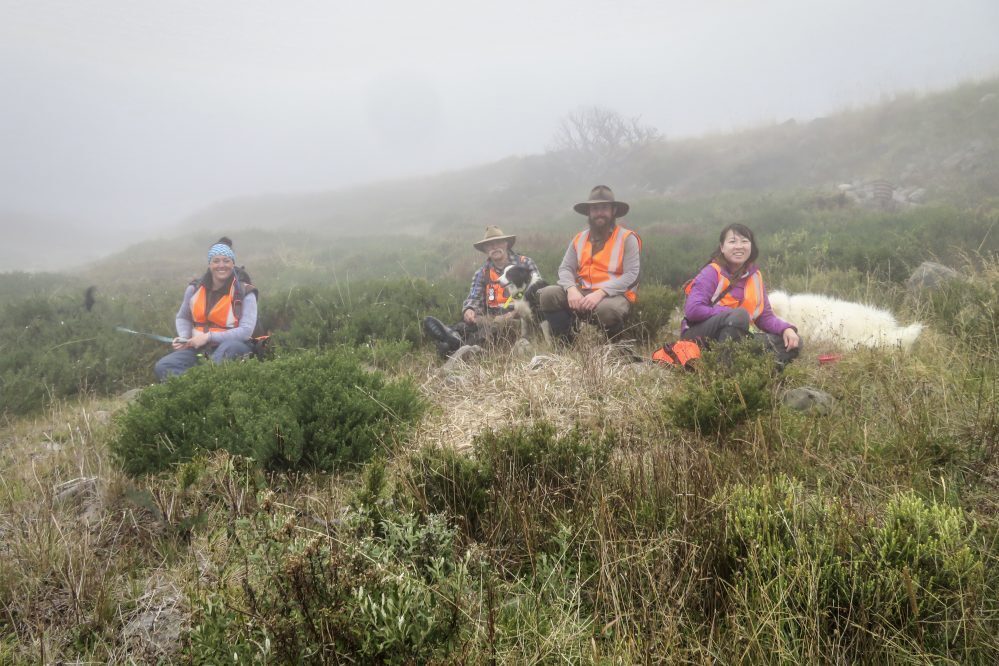 "Now that we've successfully trained three dogs, we're hoping to secure funding that will enable us to conduct future surveys on the Alpine and Stirling Stonefly, and on a third species of stonefly that can be found at Mount Baw Baw and the Yarra Ranges."