President of the International Students' Association, Carson Cai, sat down with ASSC College student Paige Voss to talk about his role and what to expect at the Multicultural Festival in semester two.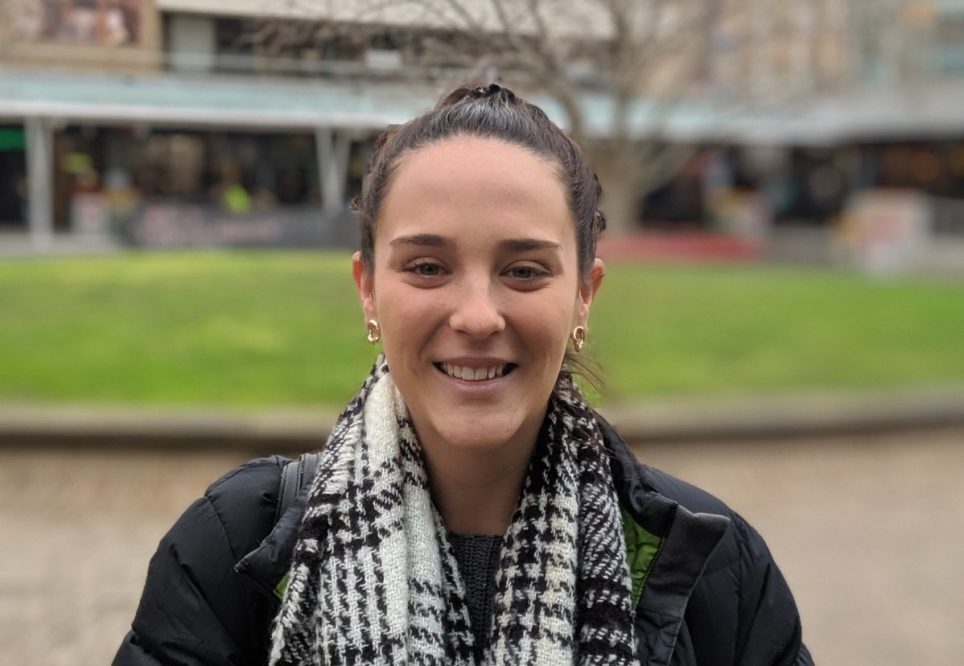 Adding to La Trobe's highly regarded inclusive and diverse community, the La Trobe Multicultural Festival is a great opportunity for international students to showcase their country in their own unique way.
This event is run by the International Students' Association (ISA), who aim to positively promote and assist in the welfare, social and academic facets of international students and their culture. The student organisation aims to create awareness for all people at La Trobe to build an inclusive and understanding environment which respects other cultures and international students.
In its third year, the Multicultural Festival will be held on from 20-22 of August in the Agora at Bundoora Campus. In collaboration with the LTU Student Union, the celebration includes a variety of activities such as performances and cultural interpretations.
The event will be set out over three days, with the first day focusing on Indigenous culture. People from an Aboriginal background are invited to come and represent their culture and way of living through a performance in the Agora. The second day will focus on international aspects, where a variety of cultures from around the University are invited to give a performance that recognises their heritage. Hosted by Student Wellbeing and LTSU, the third day will focus on respecting the different faiths groups we have on campus and the importance of spirituality. There will be free food and drinks available.
President of the ISA, Carson Cai, spoke to us about the group and what they strive to achieve. In his role, he aims to bring his ideas to life through creating conversations and sharing ideas with other members of the club. The team is made up of 30-40 volunteers each semester with these numbers continuing to grow. By allocating specific tasks to his team members, the overarching goal is to ensure that all members of the team are enjoying what they are doing.
"It's important for to me to ensure that everyone in the team is working happily and meaningfully, this is what makes our events so successful," Carson said.
The aim of the multicultural festival is to enhance the internationalisation and diversity on campus, and show respect and celebrate all cultures. Carson says that creating acceptance and appreciation for other cultures is a critical part of the university lifestyle. He says that the event has grown over that past few years and will continue to develop with the help and support of the entirety of the La Trobe community.
"I try to bridge the distance between the international students and the top of the school, I need to collect the information from these students and ensure that it is first priority," Carson said.
"We aim to represent all cultures at La Trobe and actively strive to assist in any way we can. If a student has an issue or concern that is beyond our control, we are able to point them in the right direction,"
"There are not many students in the university that even know about the ISA, I would like people to know that we are a free service that is available to all international students."
Multicultural Festival event details
Tuesday 20 August – Embracing Indigenous Culture
12:00 p.m. – Welcome to Country by Aunty Joy Murphy, free BBQ lunch!
Wednesday 21 August – CELEBRATING STUDENT DIVERSITY
11:00am – 2:00pm: In the Agora – Festival Day
Welcome dance, featuring club stalls, Japanese drumming, Salsa demonstrations, and free food (fried noodles and rice).
No registration required. All welcome!
Thursday 22 August – FAITH AND SPIRITUAL DIVERSITY DAY
12:00pm–1:30pm: In the Agora
Panel discussion, music, stalls, activities, free food and tasty soup from Bread & Butta.
ALL WELCOME!
Join the Facebook event to stay up-to-date.
This article was originally published on the Wise ASSC blog.
The Multicultural Festival is brought to you by International Students Association, La Trobe Student Union (LTSU), Health and Wellbeing, International Student Services, La Trobe Abroad, Ngarn-gi Bagora, Confucius Institute and La Trobe College.