Fourth year Law/Commerce student and president of La Trobe's Commerce Student Association (CSA) Sean McDonald let's us in on how the CSA have been staying connected during lockdown.

This year has certainly not ended up how we planned. We went into the year full of plans and ideas, ready to hit the ground running after signing up many fantastic firm sponsors and eager students. However, this was quickly turned on its head when COVID-19 signed up too.
We hit the drawing board once again, and identified Zoom as our best possible way of providing students with beneficial events to help them through these challenging times. This began with a bang, with a fantastic panel of employers from PwC, EY and Pitcher Partners joining us one afternoon to discuss their programs, the many different available pathways in commerce and how their firms are adapting. With so many students attending and gaining great insights, this first event was a great success.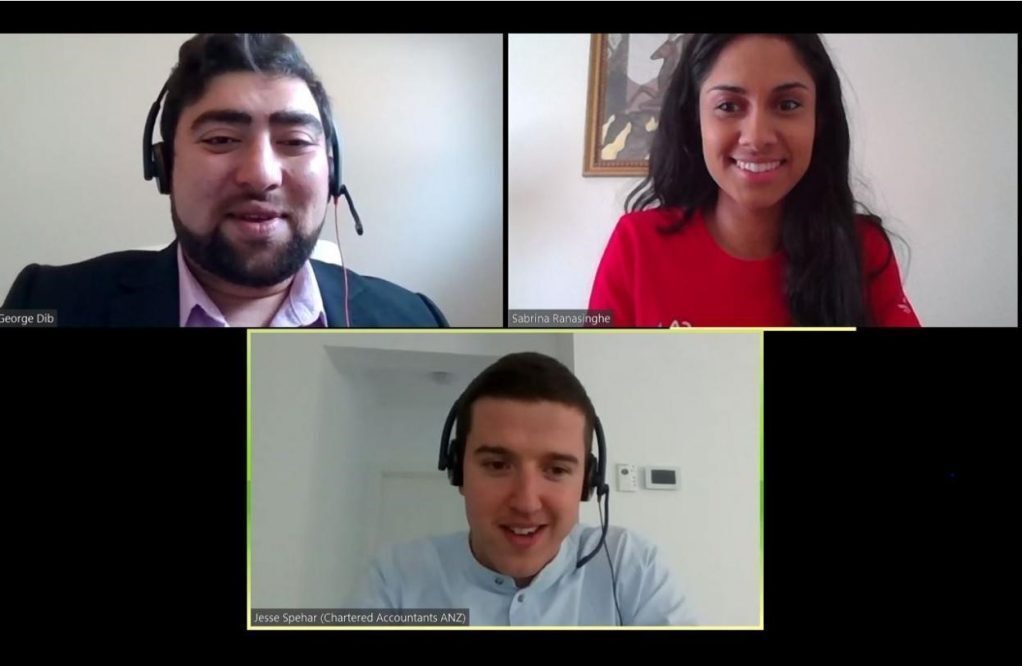 Since then, we have gone on to host a PwC insight event, a CA program-based discussion event as well as multiple in-depth Mindfulness and Well-being sessions with recognised and reputable mental health advocates and trained meditators. This has allowed us to remain connected with our members, and help guide them through the stressful times of looking for internships/jobs, or just simply trying to stay up to date with online Uni. We also had the luxury of helping to co-host an LTSU trivia night, testing the students on some of their common knowledge.
For Semester 2, we already have some fantastic events planned. On Tuesday 4 August at 5 p.m. (more info on our Facebook), we are joined by CPA and MYOB to discuss all things Covid-19 and the industry, as well as how students can use this time to upskill themselves in important areas.
Then on Friday 14 August (date not yet fully confirmed), we will be hosting a 'Women in Business' panel event with our wonderful firm sponsors, providing insight into the challenges and opportunities women face in the current world of commerce and business. Looking further ahead, we plan to provide more online social events, as well as helping students through the mid-year intake of available internships.
As always, make sure to follow us on our social media and sign up through our website to become a CSA member for all updates on upcoming events. In the meantime, stay safe everyone!