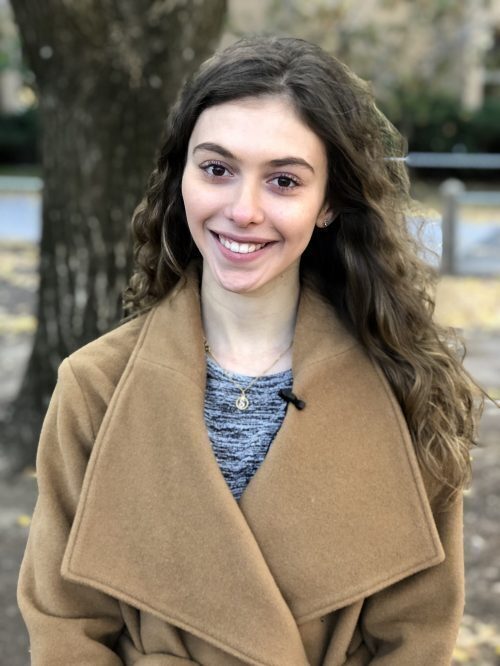 Law and Media student Stephanie Arturi interviewed Professor John Dewar, Vice-Chancellor, about the steps the University is taking to tackle sexual harassment and sexual assault.
Aiia Maasarwe had moved to Australia on a study abroad program at La Trobe College Australia, just six months before she was killed.

Her death was a tragedy that hit close to home for La Trobe University students and the university community at large.
It was only after this horrific incident occurred that students demanded instant change.

Increased security, CCTV cameras, security escorts and increased lighting around campus are just some of the recommendations the university have taken on board.

But the prominent question is whether these safety practices can be sustained and further improved to ensure the long-term safety of current students and the students of future generations.

La Trobe's Proactive Response

A report conducted by the Human Rights Commission showed that universities around Australia have generally performed poorly in addressing and responding to sexual assault and sexual harassment.
Vice-Chancellor of La Trobe University, John Dewar, is committed to ensuring the campus is safe for everyone who enters the grounds.
"Ever since the 2016 'Respect Now Always' report conducted by Universities Australia we have been doing a lot in the areas of consent training and trying to change the culture on campus around sexual harassment and sexual assault."
Prior to January, La Trobe had developed infrastructure and policy plans to strengthen personal and physical safety in order to foster a respectful community culture.

"One of the challenges with Aiia's case is that it happened off campus and it was early in the morning. This is something that is quite hard for us to address directly as we do not have immediate jurisdiction."

Mr Dewar's passion for change is driven by the student body.

"We have a campus safety group which I chair where key players from across the campus, including student leaders, come together to talk about ways in which we can improve safety on campus."

Since January, there has been increased promotion to students and staff of available on-campus security services and support services at the university. These include counselling and meetings with student leaders and student representatives.

La Trobe University advertising security on campus via posters in the Agora.
Currently, the University is accelerating the next phase of the on-campus Security Lighting Upgrade and CCTV projects.

Mr Dewar has assured students that there will be a review of the Glider Bus Service to extend to non-semester times.

The development of a new 'Night Glider' service is also underway.

"Essentially we're orienting the escort service so that if students want to get around the campus after dark or within the immediate vicinity of it they can ask someone to pick them up, take them somewhere and drop them off."
An exhaustive list of new measures taken to address sexual harassment on and off campus.
Collaboration with Local and State Governments
Mr Dewar has gone beyond implementing safety measures for just the Bundoora campus.

He has initiated engagement with PTV, the Local and State Government and Victoria Police to improve safety measures off campus.

Recently, the University has been in discussion with the State Government to find long term solutions for safety around public transport.

In the short term, the State Government want to increase the regularity of the 561 bus service.

This collaboration also sees deployment of PSO's, improved lighting and CCTV on the Tram 86 line.

Mr Dewar says "this is mostly as a deterrent, but in the unfortunate event there was another incident, it would be easier to find the perpetrator."

Eventually, the long term plan will be to deploy the 301 Shuttle bus to Heidelberg Train station.
The tram 86 line to face major lighting upgrades by the State Government. Photo by Phillip Mallis (CC).
A change like this would ensure students travel safely from the university campus to either of the two major train lines that connect them to the rest of the transport network.

An Action Research Proposal has also been supported by the State Government named 'Improving the Safety of Women and Girls on Public Transport.'

"We have sought and received funding from the Premier's Office for a research project that would use the Tram 86 as a living laboratory for improving safety on the tram network."

The Minister for Public Transport is also on-board with the proposal, which is being led in a partnership between La Trobe and Monash, and will also involve RMIT and multiple government agencies.
One of measures being considered for testing and evaluation in this project is a potential smartphone safety app, which would allow students to contact police and security services and opt in to having their location tracked.
A scholarship memorial in memory of Aiia Maasarwe is also being discussed. It is intended this will be co-funded by state and federal governments in partnership with La Trobe, with opportunities for public donations.
A scholarship memorial in memory of Aiia Massarwe is also being discussed and if implemented, will be co-funded by state and federal governments.

Universities Australia
The report by the Human Rights Commission found that students who were sexually assaulted in a university setting were most likely assaulted on campus or on public transport to or from the university.
The survey shows that one in four students were sexually harassed in a university setting on at least one occasion in 2016.

Since the release of these figures, the university has responded quickly and with great concern for its students.

Mr Dewar believes "La Trobe's response to the 'Respect Now' Recommendations have been by far the most comprehensive of any university in Australia."

So it's only a matter of time before we start seeing promising results.

What's next?

The university urges students and the community to speak up.

La Trobe is on the right track to improve safety procedures both on and off campus. However, more awareness and information of these changes to students and the community is essential for these procedures to be effective.

"All of this is fed into the planning we are now doing. We can only respond to things we know about. If people have a concern then please tell us and we can do what we can to address it."
If you have been affected by any of the content in this article you can contact Speak Up or Student Wellbeing for advice and support.