La Trobe students are set to work on the coalface of the Victorian Government's response to the Royal Commission into Family Violence.
Spring Street announced this week it was funding six organisations in the Mildura area to offer family violence work placements to La Trobe's final-year Bachelor of Human Services/Master of Social Work students.
The hope is that the placements will encourage more students to consider after graduation a career in supporting survivors of family violence.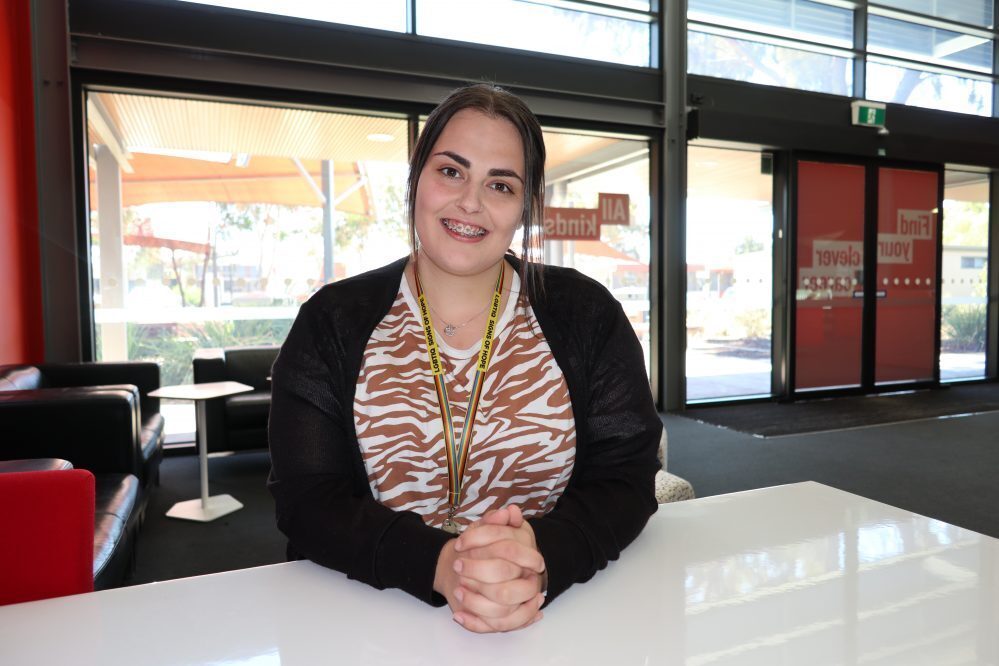 Among those who've already taken up the opportunity is Carley Sparkes. She's on placement at the Mallee Sexual Assault Unit and Domestic Violence Services.
"It's always a bit different from learning in the classroom to applying theory to real life situations, but I've had great support and supervision," she says.
"It's given me great knowledge on clients' backgrounds and how experiences like this can have lead-on effects."
Her daily routine at the service could involve anything from advocating on behalf of clients, applying for funding packages, counselling appointments, crisis intervention work, ensuring clients have safety plans in place and liaising with other organisations and services such as the police or child protection.
You could say Carley began her preparations to become a social worker in high school, when she completed a Certificate II in Community Services as part of her VCE studies.
Although it could be difficult work, Carley says empowering survivors of violence has been challenging and rewarding, with no two cases exactly the same.
"It is a very exciting time within the sector with a lot of changes taking place due to the Royal Commission into Family Violence," she says when asked why she is considering a career in the field.
Regardless, she's sure to look after her own wellbeing after a hectic day advocating for vulnerable people.
"It is always important to maintain a good work and life balance and maintain self care," she says.
"For me this includes going to the gym, catching up with friends and family and having regular supervision within the agency."
Sadly, the family violence sector shows no signs of shrinking. Carley believes people would be shocked to learn that one in every three women have experienced some form of domestic violence, and one in every five women a survivor of sexual assault.
Minister for Prevention of Family Violence Gabrielle Williams congratulated students like Carley who will take on these challenging placements.
"Increasing student placements is a key part of our work to build the family violence workforce, which we know is incredibly important to the success of our ground-breaking reforms," the minister says.
How to get help
If you or someone you know is experiencing family violence or sexual assault, you can contact 1800 RESPECT on 1800 737 732.
In an emergency, dial Triple 0.
You can also seek advice from La Trobe's suite of wellbeing and diversity supports that are there to help you in times of need.