About 50,000 people visited Bendigo for last week's Australian Sheep and Wool Show, and we had some trusty La Trobe students there to share all the exciting things happening in the Agriculture and Agribusiness courses our University offers.
They sat on a panel of "emerging voices", who were there to prove that agriculture is an industry that's alive and well among young people.
Emily Clymo wowed attendees with stories about some of the experiences she's had since starting at La Trobe.
She was part of the inaugural Bachelor of Business (Agribusiness) intake at La Trobe's Bendigo campus. The degree has already seen her working on a state-of-the-art cropping project in Mount Gambier and received an invite to continue that work in Canada next year.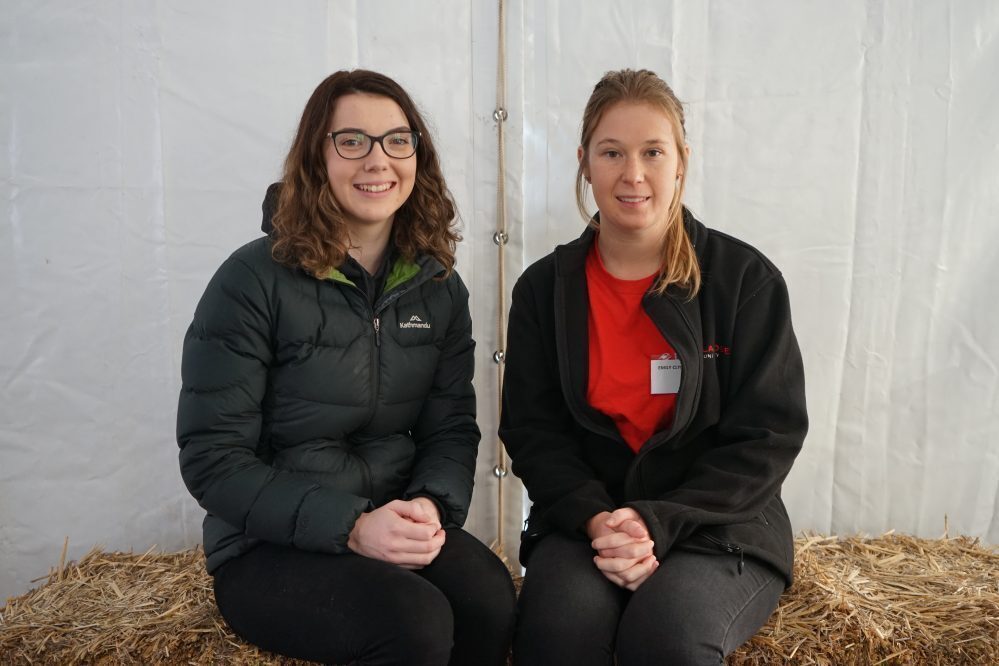 Emily beat out 13 other finalists to secure the 14-week position with German company BASF at its Mt Gambier site. The paid position also came with a car and accommodation, and saw Emily supervise as many as 20 staff every day as they tended to a crop of hybrid canola.
Emily, who grew up on a hobby farm in Cohuna, says the Bendigo campus has been a perfect place to start her Ag career.
"The small class sizes make it easier," she says.
"You know everyone as you walk around the campus."
Emily was joined at the Sheep and Wool Show by Business student Caitlyn.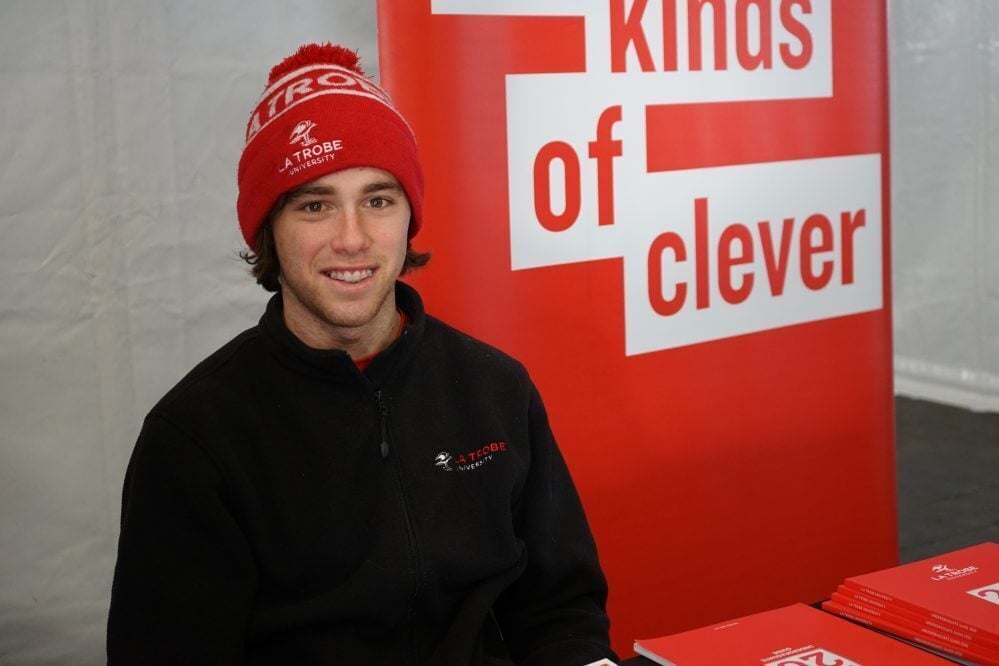 Caitlyn Hocking grew up on a dairy farm in Dingee, a 40-minute drive from Bendigo. Her studies have allowed her to combine her interests in both Agriculture and Accounting.
She's even started working at a local business management firm, where lots of the clients are on farms.
"It's easy for me to relate to them," she says.
Caitlyn secured a scholarship from the Gardiner Dairy Foundation to help her move to Bendigo and study. She'd now like to stay in the town while pursuing her goal of becoming a financial advisor.
"It's easy to see your friends when you're studying in Bendigo," she says.
"If you're struggling with anything, you only have to pop around the corner to see them."
Student Ambassadors from La Trobe were also on hand during the Sheep and Wool Show to answer the community's questions about courses on offer at the University.