For Sam, writing up his Constitutional Law notes had never been more exciting.
He was sitting in the Library at Bundoora Campus, typing away, when an email arrived in his inbox. His ecstatic expression and gestures garnered more than a few side-eyed looks from surrounding tables of students studying for exams. With one click of the mouse, he had opened up what he would soon learn to be the key to his future.
Sam had been named as one of Australia's 125 brightest undergraduates to receive a prestigious New Colombo Plan scholarship.
The scholarship will see Sam travel to Singapore to study International Law for two semesters.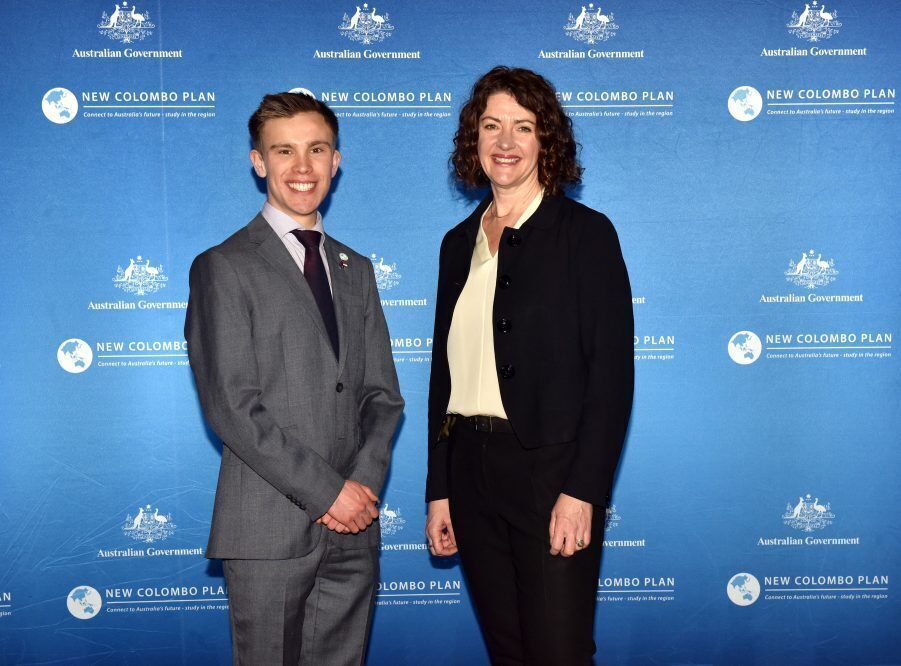 Originally from Bulleen's Marcellin College, Sam was admitted to La Trobe through the ASPIRE program and studies a Bachelor of Laws/International Relations double degree at Bundoora Campus. He also studies a Diploma of Languages (Chinese), which he hopes to put to good use in Singapore as he continues to study Mandarin part-time.
"I chose Singapore as my host location because Mandarin is one of the country's official languages, which is indispensable for business relations in the Indo-Pacific," said Sam.
"Achieving professional working proficiency in Mandarin was on my bucket list when I left high school. I hope immersion in Asia will continue to drive me to achieve this ambitious goal."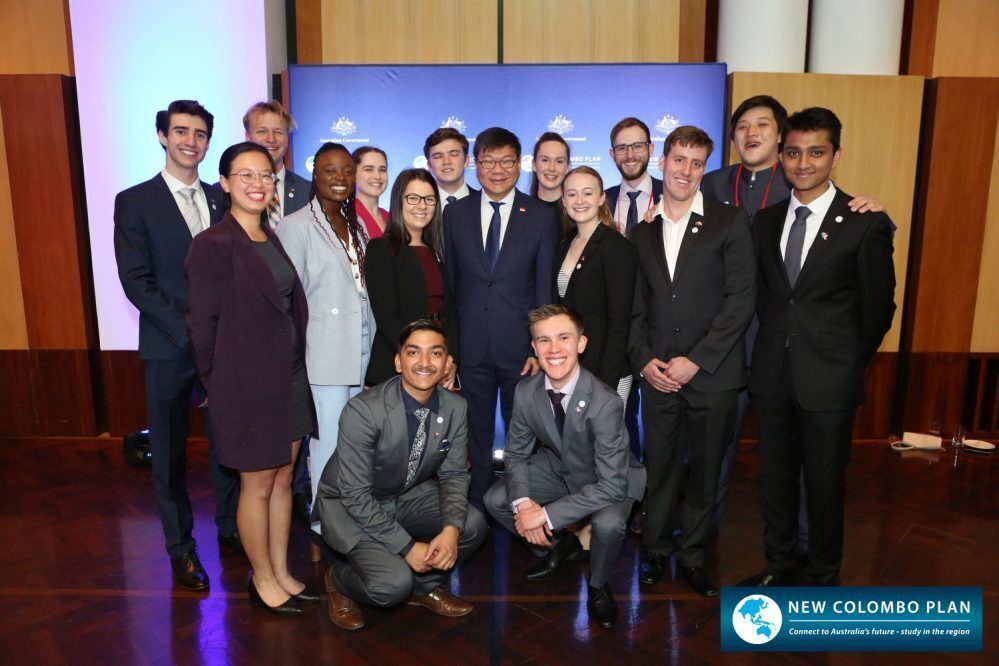 While overseas, Sam also hopes to travel and complete internships in both legal and government sectors.
"I hope to gain a well-rounded knowledge of law and international relations by contrasting the legal and political systems I encounter in the Indo-Pacific with those in Australia," he said. "I'm also looking forward to building my professional network through my interactions with fellow NCP scholars as well as the people I meet overseas. I hope to boost my language skills and cross-cultural awareness, which will be useful in my future career."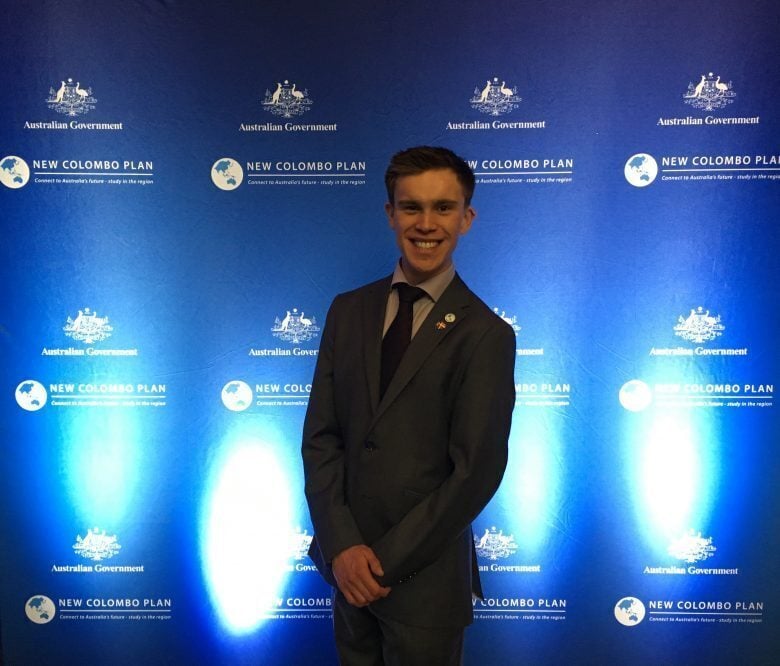 The NCP experience
Sam found out about the New Colombo Plan opportunity almost by accident. He approached La Trobe Abroad with the intention of undertaking a few law electives in Singapore. The team quickly alerted Sam to the upcoming scholarship, which focuses on students travelling on exchange to countries in the Indo-Pacific.
Sam believes there's never been a better time to engage with Australia's geopolitical region. Being a law student, he's particularly interested in the dichotomy between Singapore's constitutional system and the rights afforded to the citizens within such a future-oriented country.
"The 'Singapore Model', which drives the city's political stability, economic growth and social order, is a concept I would love to explore," he said.
"Apart from fuelling my nerdiness, I am absolutely pumped to immerse myself in a completely new culture and to forge lasting friendships. I am also excited to see and experience as much of the region as I can through travel."
Within his exchange country, Sam has plans to visit a number of institutions including the Parliament of Singapore, Supreme Court, State Courts, Ministry of Culture and Youth, Ministry of Trade and Industry, the Treasury of Singapore and Singapore International Arbitration Centre.
In his spare time, he'd like to travel to other future-oriented cities in the Indo-Pacific, such as Beijing, Shanghai, Shenzhen, Kuala Lumpur, Jakarta, Tokyo and Hong Kong.
"I can't wait to roll up my sleeves and get involved in everything that I can!" he said. "I hope to join student clubs, as well as Singapore's Scouting movement, as I've been involved in Scouts for years in Australia."
Sam knows there's more to getting a well-rounded University education than just maintaining an outstanding WAM.
"Academic performance is just one indicator of a person's character," he said. "I want to be able to make informed decisions when I start my career. I thoroughly enjoy analysing information and writing essays at university, but at the same time, I do not want to complete my degree without experience in the fields of law, international relations and Chinese. Study and internship experiences in Asia will prove invaluable to the achievement of this goal. It'll help enhance my global mindset."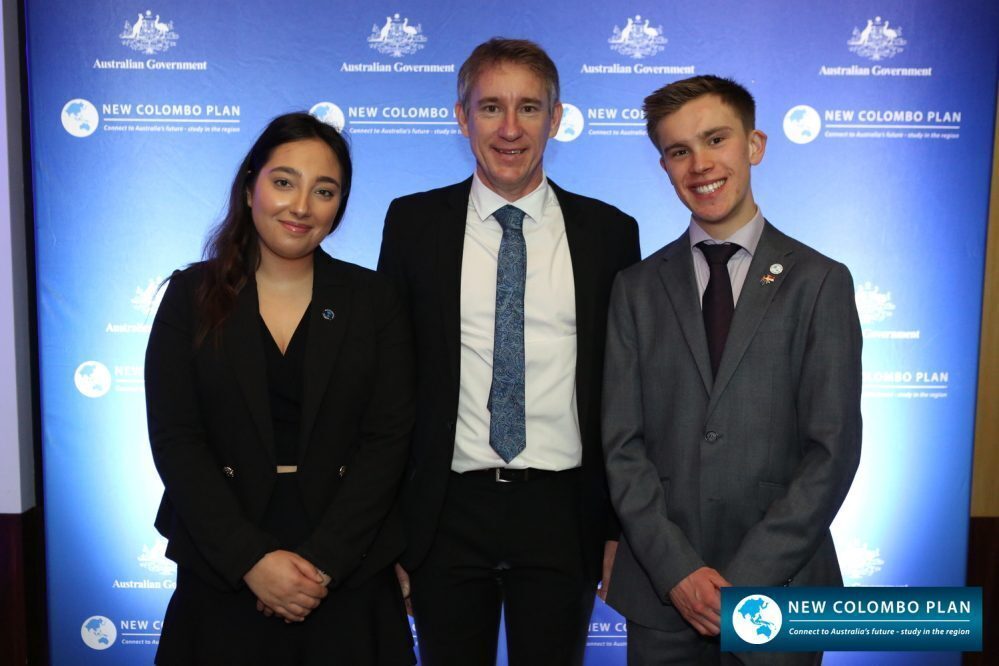 How Sam bolstered his NCP application
It's not easy to stand out from the crowd in the highly competitive New Colombo Plan application process. Sam credits his extra-curricular activities throughout high school and University.
You might have seen him on campus organising memorable events for La Trobe's law students, as Director of Activities for La Trobe's Law Students' Association. As part of his studies, Sam has also participated in a series of mock trials and legal negotiations.
And the final clincher was perhaps Sam's ambition to pursue intensive Mandarin training as part of his Diploma of Languages (Chinese).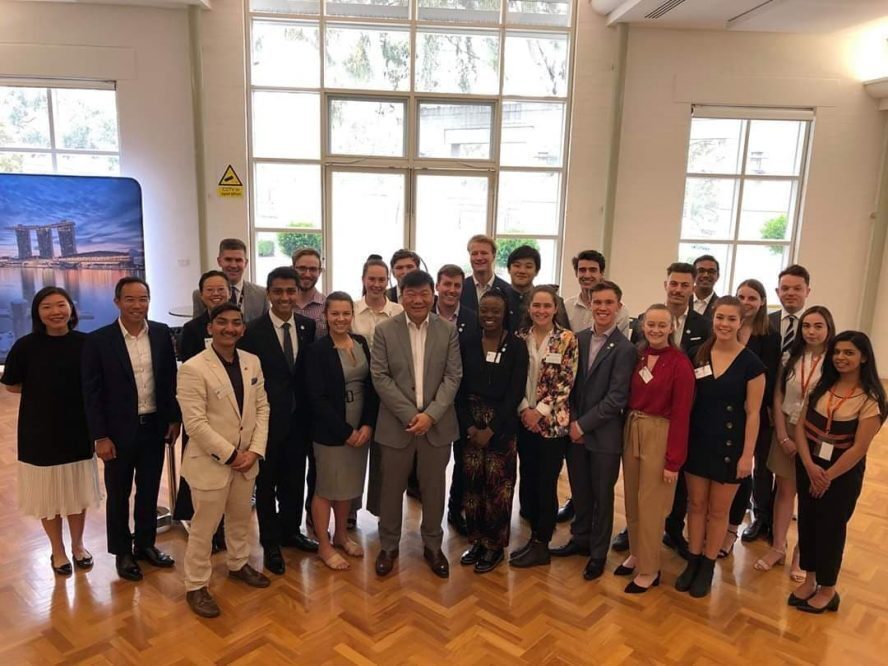 How Sam hopes to make a difference and become a future leader
Sam wants to leave the world a better place than he found it. He hopes to influence public policy in his future career and have a large-scale impact on society. It's no small ambition.
He knows the steps he needs to take to become a well-informed political and legal leader, and he's making his dream a reality with every opportunity that comes his way.
As a young Australian living with a congenital heart condition, he also hopes to increase diversity in the legal and governmental sectors in Australia. Sam volunteers as a mentor for HeartKids, a charity that supports children affected by heart conditions.
"I hope to empower other young Australians living with disabilities to chase their dreams," he said.
"My ultimate goal is to ingrain my non-academic passions of Scouting, adventure, youth ministry, community service and promoting awareness of the Australian cardiac community into my vocation – by representing disadvantaged sectors of society in the context of legal advocacy, or by promoting access to justice through more sustainable policy drafting."
Sam also would also like to see more Australian Mandarin speakers engage in law and politics.
"In my opinion, there are not enough Australian Mandarin speakers if our country is to properly negotiate international treaties and draft foreign policy agreements with Asian superpowers in the 2020s and beyond," he said.
After University, Sam would like to combine his international relations and law qualifications and work at an international law firm, government department or in parliament. But for now, he's focused on making the most of his overseas experience.
"The most exciting thing about this scholarship is the notion of immersion," he said. "It will be incredibly eye-opening and enriching to go about my day-to-day life while living, working and studying outside of Australia. I am also very excited to form connections with the people in the region, in the hope that I come to fully understand and appreciate their life perspectives."