Australia's peak body for cybersecurity, The Australian Information Security Association (ASIA), has recognised La Trobe Bachelor of Cybersecurity student Emily Pendlebury as its Cyber Security student of the Year.
The top student award has added another title to Emily's list of accolades, which includes an Optus cybersecurity scholarship and a place in the Google Women Techmakers Scholar Program.
MyLaTrobe caught up with Emily to find out what it's like to be recognised by the industry, her future plans and about the moment she found out the good news.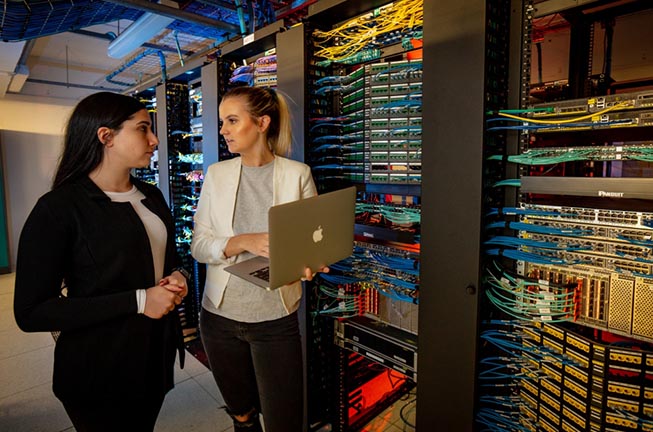 How does it feel to be recognised in this way by The Australian Information Security Association, Australia's peak body for cybersecurity?
"I was actually working from home with a messy bun and tracksuit when I received a text to check my emails for a Zoom link to the AISA virtual awards ceremony. At this stage I thought everyone who had been nominated would be there and didn't think much of it. So, I rescheduled my lunch break to align with the awards and logged onto Zoom after slapping on some makeup and nice clothes. I noticed there were only 10 people in the call and I thought "hmm that's strange, at least 10 people had been nominated in my category alone," but still thought they must just be logging on. However the AISA presenter announced "I've got the green light to tell you all, you are all winners of your categories!" and luckily I had myself muted because I squealed in excitement.
"Everyone was so excited and I wish we all had been together to enjoy it all. We were told to write a thank you speech and would be going live to AISA members in 20 minutes. It was a whirlwind of excitement and I couldn't wipe the smile off my face.
"With 2020 being such a crappy year for everyone, it feels good to end on a high note. I have attended AISA events and webinars this year, but never thought I would be recognised by them in this way. I feel incredibly grateful to everyone that voted for me and excited for the future of cybersecurity based on the talent of students nominated for this award."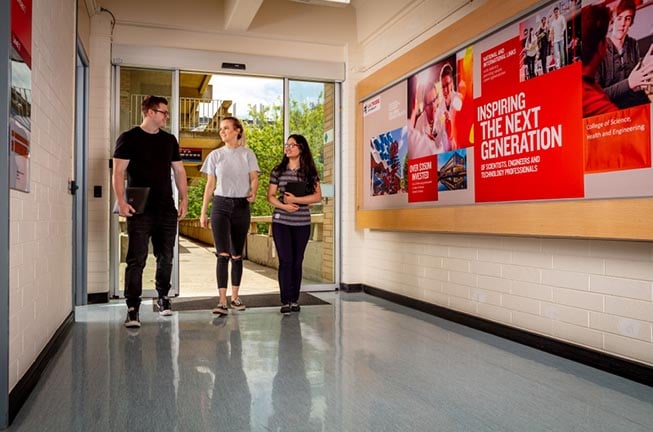 How do you hope being recognised as Cyber Security Tertiary Student of the year will help you in the future?
"The award comes with a $6,600USD SANS voucher, which is the largest source for cybersecurity training in the world. So even though I have finished my studies in my undergraduate degree this year, I am excited to continue to develop my skills in areas such as digital forensics and offensive operations with these courses over summer.
"I hope that being recognised with this award shows my dedication and passion in the field and makes me stand out from the rest."
Optus Cybersecurity scholar Emily Pendlebury has been accepted into the Google Women Techmakers Scholar Program in Sydney, she spoke to MyLaTrobe about getting the call from Google, starting a Uni club that supports women in tech and the pursuit of gender equality in the tech industry.
What might your future career look like?
I have signed on to be a graduate for CyberCX in 2021 which unlike other cybersecurity firms, gives customers end-to-end support in cybersecurity. I am excited to enter the workforce with this great organisation and finally get my hands dirty.
In the future, I hope to be a team leader. I feel naturally drawn to these roles and definitely would love to work overseas one day. After doing exchange in England last year (timed that well), it was so interesting to see how other countries take on risk and cybersecurity. I would love to explore Europe again.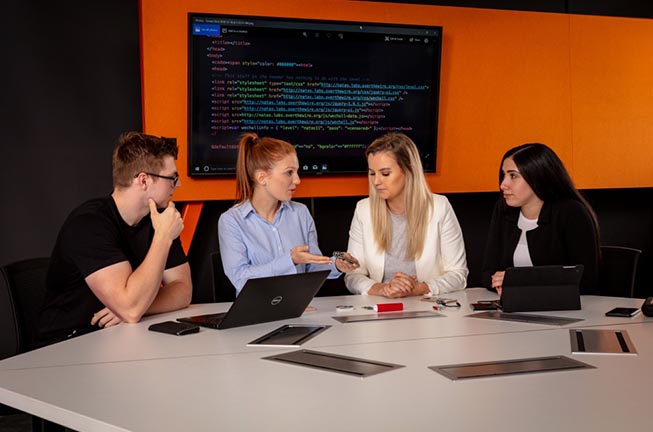 What challenges did you come up against in 2020 while studying?
With the announcement of Semester 1 being taught online I thought, okay this is fun and different, we can do this, and managed to receive my best mark in my degree. However going into Semester 2, the fun and shine of online learning had worn off and I really struggled with motivation. I noticed that not having classmates around to discuss life and assignments was something that I really missed. To stay on track, I really had to keep myself organised and accountable with calendars and reminders on my phone.
Did the changes we saw this year with a major shift to remote working provide any new insights around cybersecurity for you?
With this years massive shift from face to face to online business, my cybersecurity senses are tingling. I think it's great that people are adapting to challenges thrown at them but I do worry that security has been left as an after-thought rather than part of the process. For example we are now exchanging our data to be able to sit at a restaurant and I wonder what the repercussions of that will be.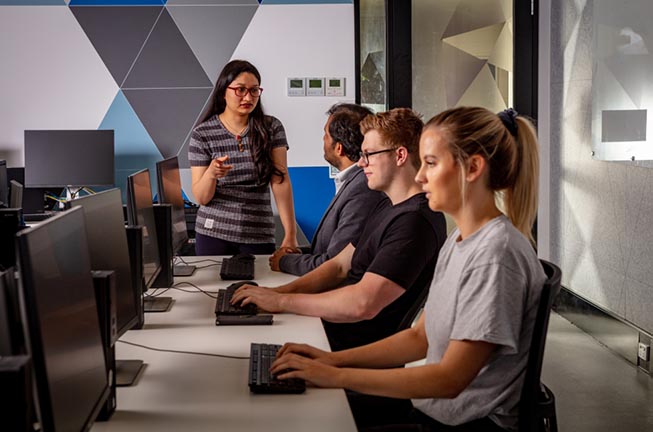 Your advice for other La Trobe students?
If there's one thing this degree has taught me, it's not to be afraid to take every opportunity you can, whether its applying for scholarships, going on exchange, meeting up for coffee with that big executive, just do it – because the worst that can happen is you'll be where you are now, which is comfortable and safe, but not nearly as exciting.