PhD student Jaclyn Swan has been selected for a spot in the coveted L'Oréal-UNESCO For Women in Science Mentoring Scheme.
One of just four mentees chosen in Australia, Jaclyn will be paired with a L'Oréal-UNESCO For Women in Science Fellow.
The mentoring scheme was launched in 2017 to empower budding female scientists to achieve career success. It also aims to facilitate an invaluable opportunity for mentees to build their knowledge and skills, and to gain a sense of empowerment from exceptional female researchers, communicators and leaders in their field.
Jaclyn will meet with her mentor monthly over the next six months, who will share advice and guidance from their own experiences. Mentees will also be invited to attend the L'Oréal-UNESCO For Women in Science ceremony in November, as special guests of L'Oréal Australia & New Zealand.
Jaclyn said she felt "shocked and overwhelmed" by her selection, especially given the limited number of places in the mentoring scheme.
"I did not expect it at all. However I am very grateful to have been given this opportunity to learn from such inspirational women."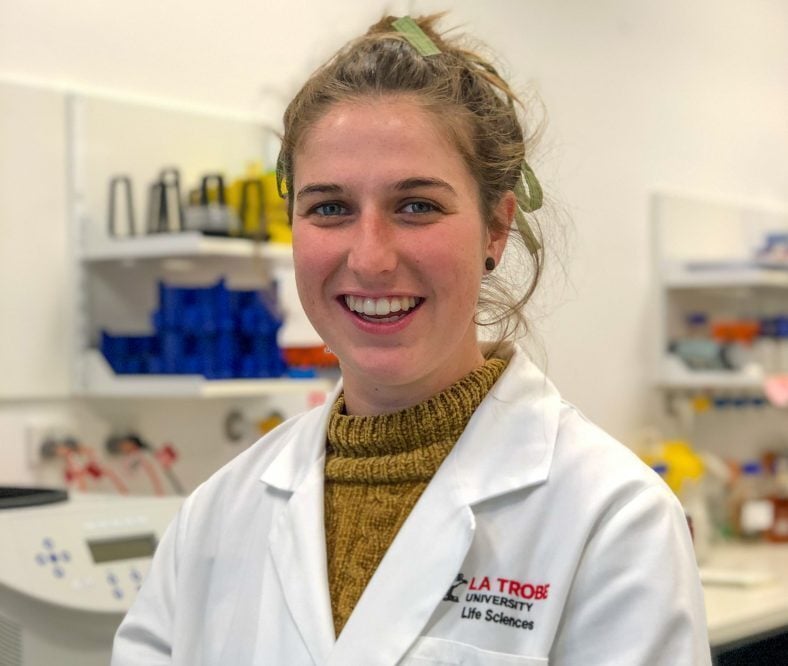 Jaclyn is hoping her mentor will reveal tips on how to improve her writing and language skills and, more importantly she says, will help increase her confidence and feeling of empowerment.
Jaclyn shares her research
Jaclyn's research aims to aid in the development of future vaccines for parasites such as Fasciola hepatica, known as liver fluke – a parasite that commonly infects the livers of mammals, including humans. More specifically, her PhD project focuses on the glycoproteins of the parasite.
"People have been working on making a vaccine against Fasciola hepatica for many decades. However, no vaccine candidates have produced a high enough efficacy to date," says Jaclyn. "I am trying to better understand the glycosylation of these parasite proteins to aid vaccine design."
Glycoscience is commonly "put in the too hard basket," says Jaclyn, with tools only recently developed to better understand glycan structure and function.
"When I began my PhD in Travis Beddoe's lab in 2017, I hardly knew what a glycan even was," says Jaclyn. "To begin with, it was like the literature was written in a different language. It has now changed the way I view the world, glycans are involved in everything!"
Glycans are involved in all kinds of biological functions, including protein folding, cell to cell communication, antibody function and pathogen recognition.
"I'm working towards identifying the glycan diversity on glycoproteins, supporting this with in silico methods to identify the enzymes responsible for the construction of theses glycan structures," says Jaclyn.
"Additionally, I have identified a number of glycoproteins of liver fluke that interact with sheep carbohydrate interacting proteins."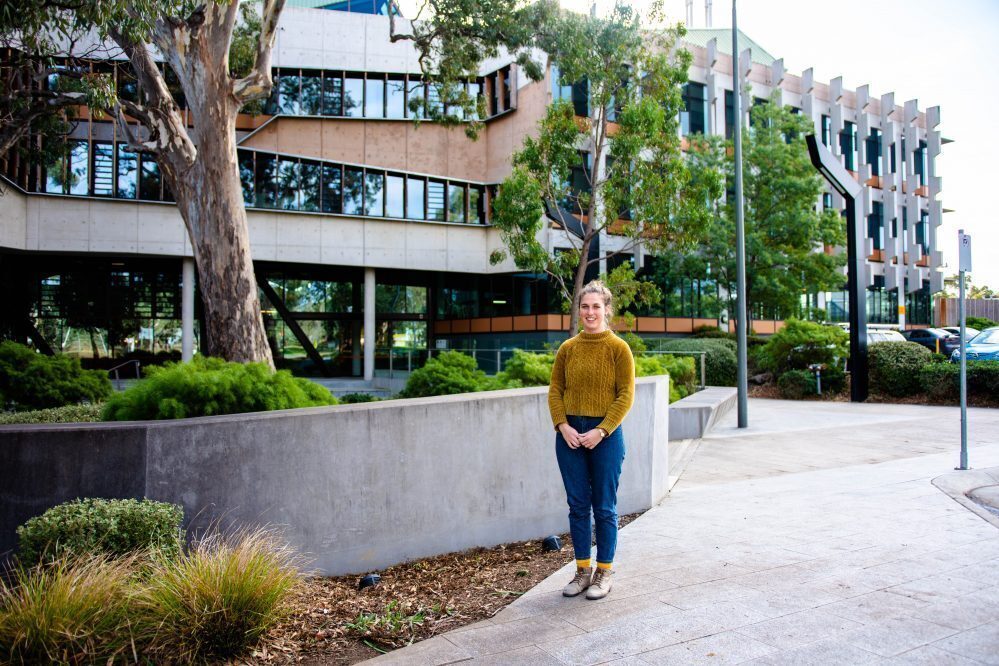 The research environment at La Trobe
Growing up on a hobby farm in the leafy outer Melbourne suburb, The Basin, near the Dandenong Ranges, Jaclyn's interest in animal science started in her early years.
She studied undergraduate bioscience at La Trobe, with an honors in animal science. After a great experience with her honors supervisors, Jaclyn decided to pursue a PhD at La Trobe.
"I had the same supervisor in honors and during that year I realized that I worked well with the supervisor and was offered a project that I found very interesting, would challenge me and would provide me with skills to continue in research," says Jaclyn.
Plus, she enjoyed the outdoor natural environment at Bundoora Campus (don't we all?).
"I love the turtles in the moat – they always make me smile. But I also love the work environment. Sometimes, I feel sheltered from the reality of how hard it is to be a woman in science, thanks to the strong female role models within the University. But there is still room to improve," says Jaclyn.
"I feel very lucky to have the support network around me that I do. My supervisors and the other academics create a supportive and encouraging environment. I am never afraid to ask questions."
A bright career in STEMM
A career in STEMM was always on the cards for Jaclyn. "For me, pursuing a career in STEMM was a no-brainer. Through-out primary school I always loved science. I entered the science talent search every year, always with a biology theme. I've always been interested in it. I would hate to see myself with a job I didn't enjoy. This field continues to excite me."
It is so exciting, you get to discover things that no one else yet knows. You have the ability to make a difference."

Jaclyn Swan, La Trobe University PhD student
Jaclyn would like to see more women in leadership positions in both academia and industry. "In some cases more respect is needed towards female researchers," Jaclyn says.
And Jaclyn's own career in science?
"I really want to continue in research and I hope to complete a post-doc overseas in another glycoscience project that I am just as passionate about."
Encouraging other women and girls to pursue careers in STEMM, Jaclyn says: "It is so exciting, you get to discover things that no one else yet knows. You have the ability to make a difference."