After accepting your offer to study at university, the natural next step is preparing for your first semester. Studies show students who attend Orientation set themselves up for the best outcomes both socially and academically while at University.
We know what you're thinking – 'how do I attend Orientation at La Trobe during a pandemic?' At La Trobe, we're embracing our "All Kinds of Clever" motto, so we've created an Orientation that will have all kinds of delivery modes.
Our program will feature all the same opportunities that were previously available pre pandemic, but now you have the option of attending scheduled sessions or On Demand content at times that are convenient to you – all from the comfort of your home.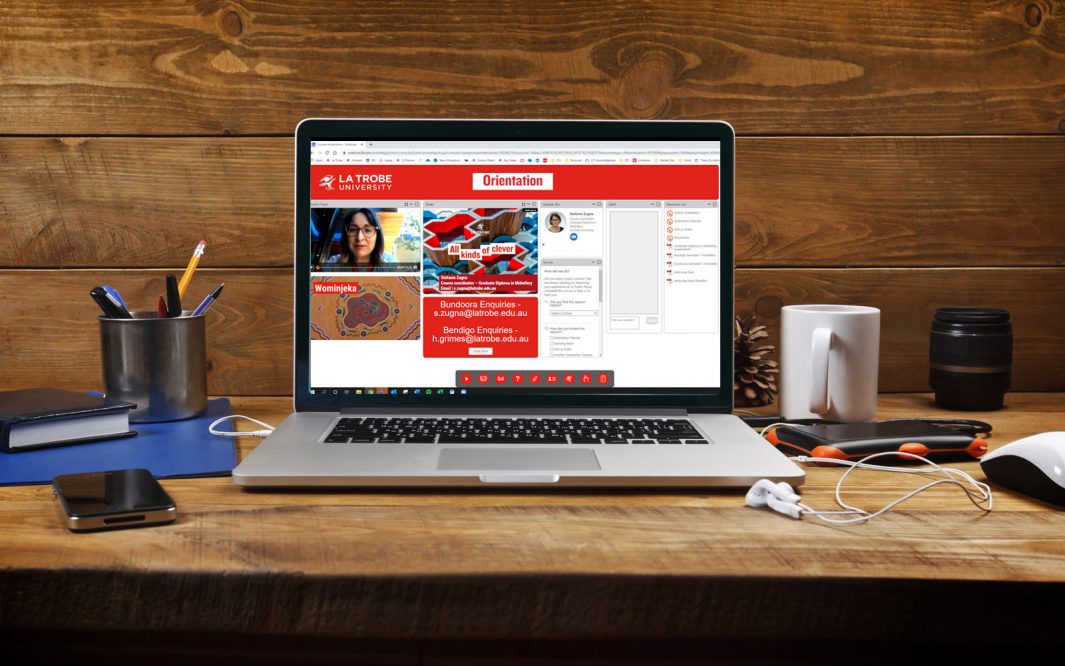 The Orientation Planner is your library for all things Orientation. This is your hub for session times, with links to register and gain access to online videos and content. The Orientation Planner tells you which sessions are compulsory in relation to your course, as well as suggesting fun and interesting activities depending on your area of study. Make sure you note which sessions are scheduled and which ones are On Demand!
Here is a quick run down of the Orientation delivery modes:
Live
Live Orientation sessions are shown in the Orientation Planner with a date and time beside them. These sessions will be presented via Zoom or On24. Simply click the link provided and follow to prompts. We recommend you set yourself up in a quiet room when accessing Zoom sessions, so you can hear the speaker, ask questions and interact with others in attendance.
Tip: Remember to turn your microphone on mute when you join the Zoom.
On Demand
Just like most shows on Netflix or other streaming platforms, you can access videos and content as you please. Are you an early riser? Watch your sessions in the morning. More of a night owl? On Demand sessions are available 24/7, so it will work for you too! We have an entire library of sessions and events available to help guide you through your initial stages at La Trobe. Most of our On Demand sessions are presented via On24.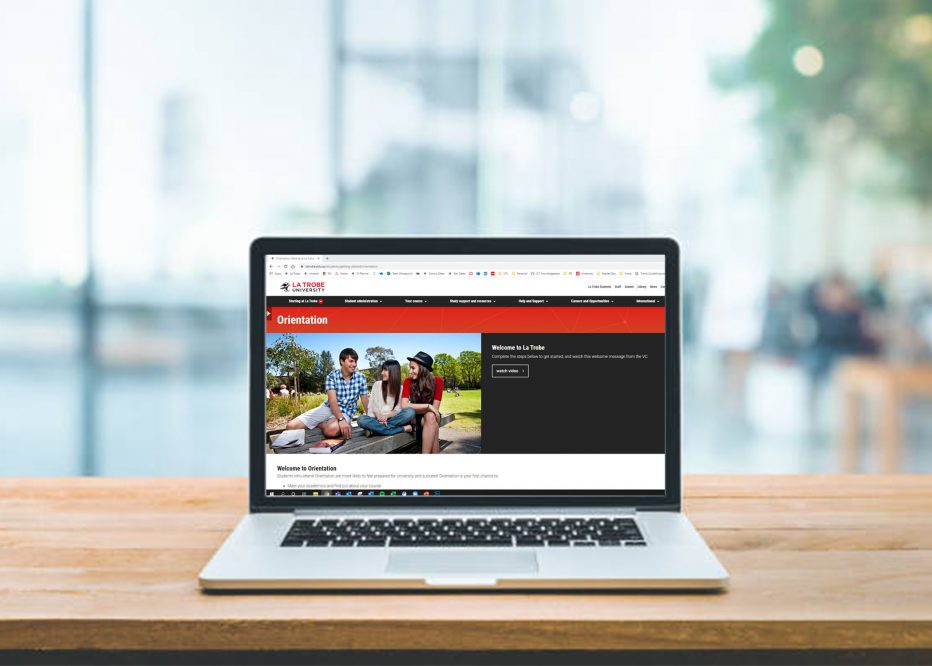 On Campus activities
You'll find everything you need to be prepared for Semester via our virtual Orientation sessions. However, you're welcome to visit campus to familiarise yourself with buildings and facilities, or to attend events organised by your academic staff, student associations, or clubs and societies. Be mindful that the University is a public space and Victorian COVIDSafe directions apply. As circumstances are continuously evolving, we encourage you to keep up to date with La Trobe's policies via the Student FAQs for COVID-19.
Welcome Festival
Our Welcome Festival will be held at each campus (city students are welcome to come and join us at Bundoora), on Wednesday 23rd February. Come along to one of our biggest Orientation events and prepare to meet a whole bunch of new people. There'll be music, fun activities, free food, giveaways, you can join a club or society and lots more!
Make sure you follow the Being COVID-Safe on Campus guidelines at all times.
You'll find On Campus activities listed in the Orientation Planner.
Orientation is more than just one week, so we've planned some great On Campus activities throughout semester. We're excited to present activities in Week 1 and 2 so that everyone can get involved – no matter when they had their first semester at La Trobe! Keep your eyes peeled for the Welcome events on your campus.
A Student Experience at La Trobe help desk will be set up in the Agora on the Bundoora campus to help you navigate your first days on campus. Our friendly Student Hosts will be here in their red t-shirts to make you feel welcome.