The moment La Trobe's Prerna Singh realised she'd successfully secured a place in a leading graduate program will be etched in her memory for years to come.
She was in her penultimate semester of her Master of Business Analytics degree at La Trobe's City Campus, when she received the good news. She'd beaten a strong competition to secure a role in the 2020 Telstra Graduate Program*.
"I remember HR on the other end of the phone call asking me to breathe easy and relax while delivering the good news to me," says Prerna. "I was so grateful as it was a rewarding moment for all the hard work I'd put in as well as for all those who had pinned their hopes and expectations on me, whilst helping me grow as an individual throughout my student journey."
Prerna had completed a Master of Business Analytics at La Trobe. Before arriving at Uni, Prerna had completed an undergraduate degree in engineering, before developing her skills in business development and sales.
She says she gravitated most towards the Master of Business Analytics degree offered at La Trobe University as it resonated with her personal and professional aspirations. She knew the path she wanted her career to take, and saw herself working in the analytics space in the future.
"I was always keen on merging these two experiences and broadening my professional horizons by way of a formal degree at a postgraduate level."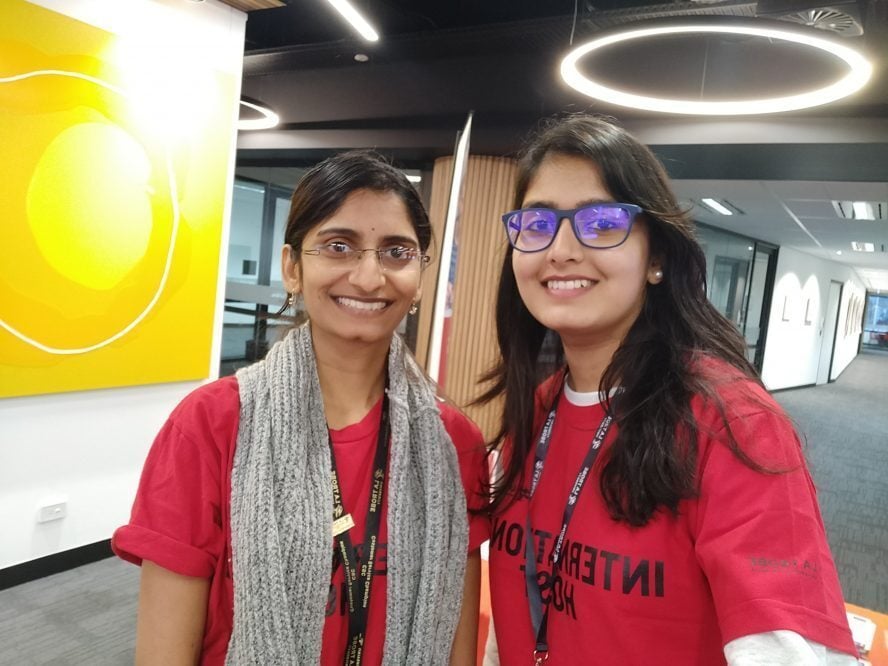 Prerna's tips for other international students
There were plenty of small, practical ways Prerna increased her chances of standing out to recruiters.
"From my experience, I'd say that every experience throughout Uni life, both within and outside of the classroom, contributed to my learning curve.
"Having said that, what helped me was attending classes regularly, participating in classroom discussions diligently and being pro-active in competitions. Undertaking internships, as well as other activities, was a good way of seasoning myself to workplace culture and the expectations that come with it."
Prerna says the skillset she gained from these experiences were crucial in her eventual success. She found that having a 'growth mindset' was also really important, and allowed her to stay positive, have the right attitude and work on her resilience as she went.
How Prerna's involvement at Uni enhanced her employability
In her first few weeks of Uni, Prerna's main goal was to focus completely on her studies and to develop her academic skillset. But she soon discovered other interests, which helped her gain a holistic Uni experience.
"La Trobe provides a very inclusive and an immersive atmosphere in making all its students feel at home and welcome to participate in all initiatives," she says. "The rapport shared between students, staff and faculty across the various departments at La Trobe would be my favourite part about studying at the University."
Prerna volunteered as an International Student Host, welcoming new international students to campus. She has participated in competitions, including the La Trobe and Commonwealth Bank's Innovation Challenge. Prerna also undertook a Work Integrated Learning (WIL) internship, and took part in Study Melbourne's Live Projects.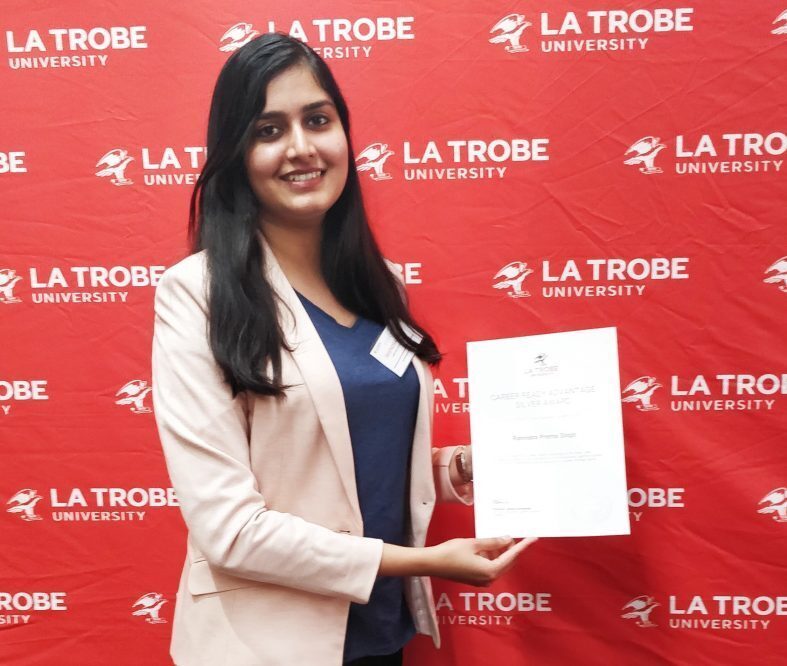 "Throughout my time at Uni, I found that the professional help and guidance imparted to students through programs such as Career Ready and the Industry Mentoring Program are helpful to students in understanding their strengths and planning accordingly. I was delighted to win the Career Ready Advantage Silver Award during my final year at Uni."
After investing time in professional development at Uni, Prerna says being invited to speak on the panel of La Trobe's Pathways to Possibilities Expo during her final semester was an extremely humbling experience.
"The faculty at La Trobe, both within and outside of my course periphery, have been immensely supportive and pro-active in contributing to my overall growth during my time at university."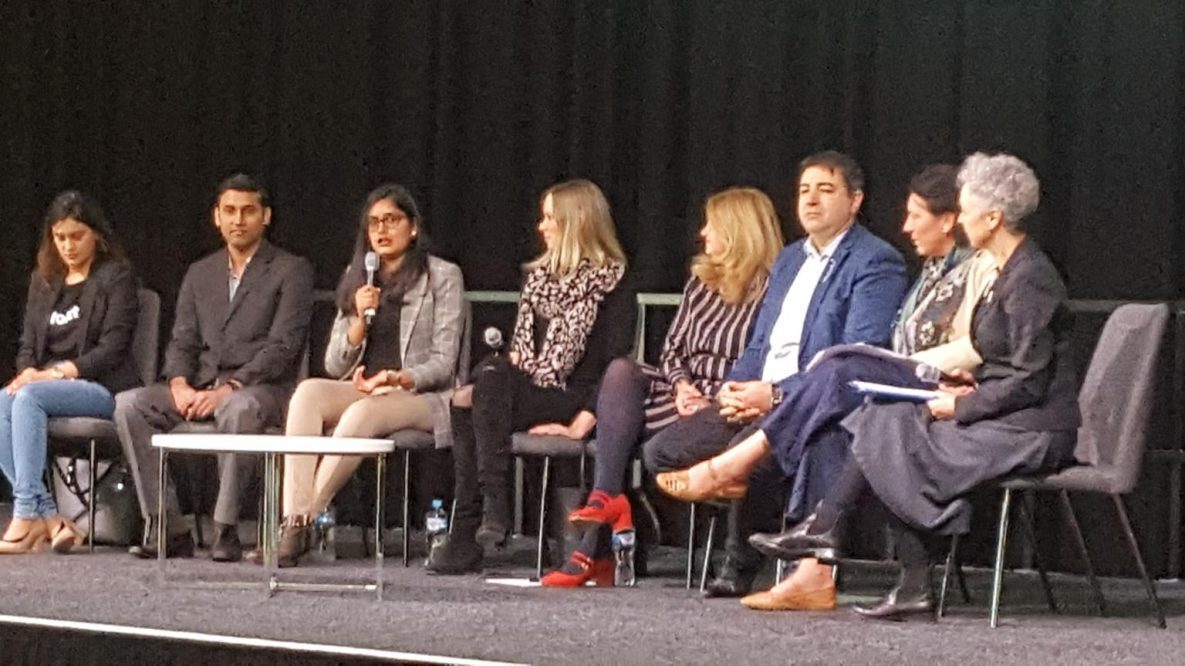 Prerna is still part of the Industry Mentoring Program, switching seats from mentee to become an alumni mentor. She remains in contact with her supporters and peers on LinkedIn.
"My experience at La Trobe has been challenging, memorable and intensely transformative at a personal and professional level. Through all the adversities, I have learnt to enjoy the journey as there's something to learn from every experience and every individual I have come across so far, some of whom I consider to be mentor figures. I was able to push through my limits as an individual, which has ultimately been rewarding. The atmosphere at university provided the right balance of exposure, experiences, opportunities, support and guidance throughout my study period here. I believe that a combination of all these factors have shaped me to be a better and stronger individual now than when I started out two years ago by equipping me with the skills required to sustain and grow in a professional environment."
Why data analytics?
The dynamic nature of the world of analytics was what first attracted Prerna to study the discipline.
"I chose to pursue this course as it would be the steppingstone to begin my journey in the field of analytics, since my prior background was quite different. I knew this course would strengthen my knowledge in business analytics and build my core competence, whilst becoming the first step towards understanding the business acumen I'd need for a career in analytics."