After last week's LTSU Award and Scholarships ceremony, we're not sure the Shepparton trophy cabinet is big enough!
Well-known faces from your regional campuses did Shepparton proud, winning several awards for their hard work at La Trobe.

Let's celebrate these students and staff member for their achievements!
Benichou Mbenguele Massika, LTSU Subsidy winner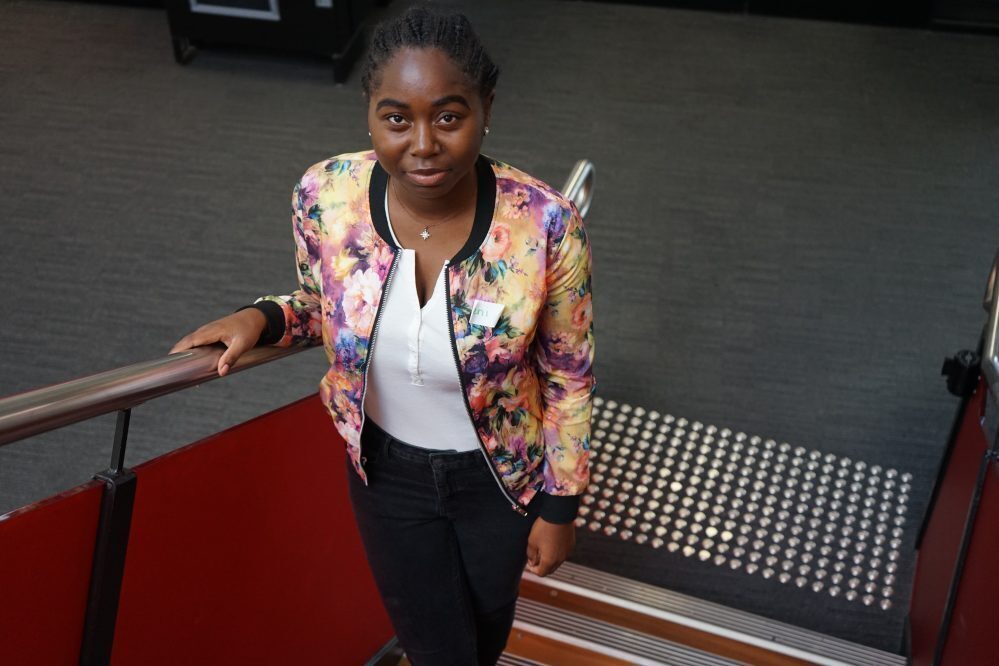 Winners of this award are students who are leaders committed to enriching student life on campus, many of whom have overcome significant personal barriers to contribute the way they do.
They've all shown mighty determination and bravery to become great leaders within La Trobe's student community.
Congratulations, Beni! You can read more about her journey to La Trobe here.
Olga Novak, LTSU Subsidy winner and Regional Commitment Award winner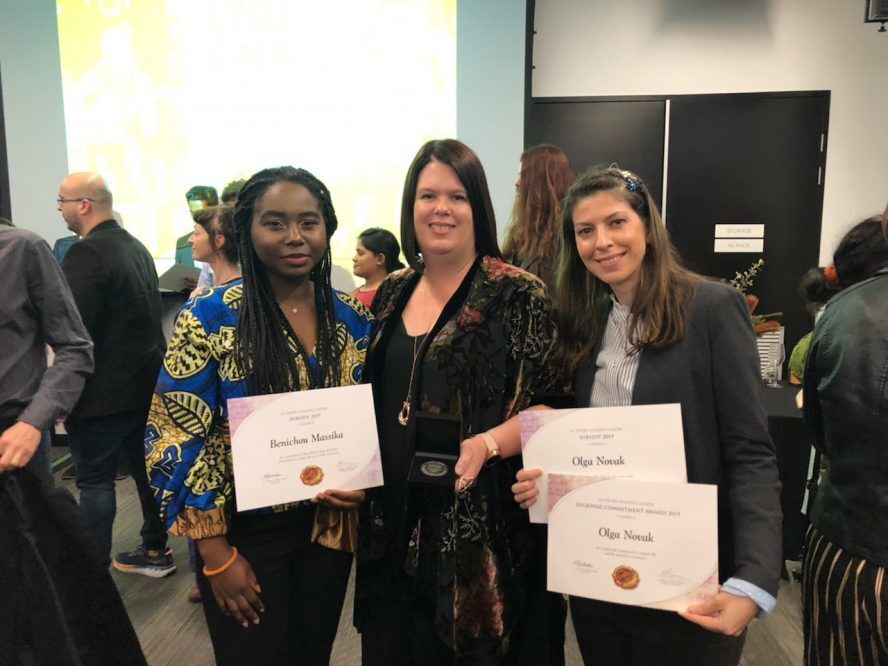 The Regional Commitment Award is presented to a regional student (enrolled at Shepparton or Mildura campuses) who has shown an exceptional level of commitment to student life at La Trobe and the university community.
We all know the importance of community on regional campuses and the students nominated have shown incredible dedication to their respective associations.
We're sure you'll congratulate Olga when you see her next. Well done, Olga.
Kylie D'Aloia, Life Member of the LTSU
In recognition of her years of wonderful service to the La Trobe student community, the one and only Kylie from the SSA was given this prestigious honour.

Here's what LTSU president Abood Shehada had to say about Kylie at the award ceremony:
"While she may come from a small campus of La Trobe, Kylie definitely ensures that it is never forgotten. Her dedication to the SSA committee and Shepperton students is noticed even by people who are meeting her for the first time. Walking around the Shepp campus for the first time as Kylie introduced me to different staff members, the one thing that everyone instantly noticed is how loved and respected she is in the community. A tireless fighter for Shepp students and ensuring they get their fair share, she has helped transform the SSA into an association that could never be forgotten. Her achievements include both an outdoor area so they can hold more events and activities and very soon a clubs and societies program for Shepp students. We thank you for your never ending dedication and contribution to the students of Shepparton and congratulate you on receiving this life membership."
Well done, Kylie! We love your work.