Written by Tenzin Fox, a Peer Learning Advisor (PLA) at La Trobe. PLAs are experienced students specially trained to help others with study and assessments. To get help from a PLA, access the PLA drop-in service during semester.
What does a librarian do, and what's it like to work as one?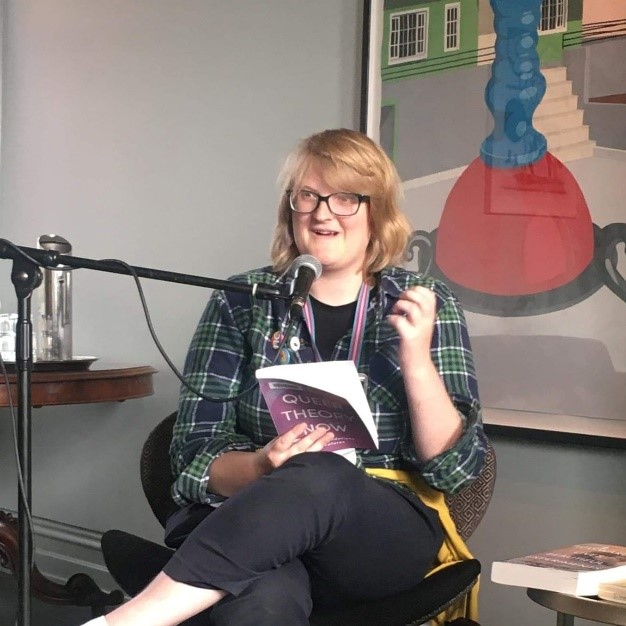 Most of us know the standard arrangement of cliches and pop culture references… "They work with books… they know the Dewey decimal system off by heart… it's their job to keep the library quiet…"
While these notions fall directly in line with the popular image of librarians, they couldn't be further from the whole truth.
We interviewed La Trobe's very own Clare O'Hanlon to provide a clearer, more detailed look into what being a librarian means.
Clare began their career with a BA in Sociology and Psychology, which was driven by a desire to help people and communities through the comprehension and questioning of systemic issues. Like so many students before them, Clare's undergraduate and extracurricular activities also drew them into the tumultuous world of politics and activism.
Through the information management, community engagement and advocacy experience they gained through pursuing these interests, they considered going down the path of social work or teaching. But unfortunately, nothing is ever that straightforward.
"…after some grief-induced soul searching and many conversations with librarians and others at work, I realised that working as a librarian sounded like a good combination of those two possible paths that was aligned to my interests, skills, and experiences."
No one ever expects life to intervene in the ways it does, but Clare took it in their stride. They decided to complete a Masters of Information Management, which has led them to where they are today: helping to connect others with knowledge, information, communities, and stories, all while advocating for social justice and change.
"I started studying a Masters of Information Management degree and this introduced me to a wonderful community of Information Management students, future librarians and archivists."
So, what does the work of a librarian actually look like? Well, aside from ensuring the decibel level of the silent floor remains in single digits, librarians engage in an extremely broad range of tasks. From resource acquisition, digitisation, sharing and discovery, to supporting open scholarship and education practices, teaching information, digital literacy, and so much more, the exchange, comprehension, sharing and management of information is at the core of what it means to be a librarian.
According to Clare, what unites librarians is not necessarily their love of books and reading; rather it is their passion for helping people from a broad range of communities connect with data, information, knowledge, stories, and most importantly, each other.
"Librarians can be found working in local communities, schools, universities, government departments, law firms, hospitals and state libraries (or using their skills outside of libraries) in a diverse range of roles from children's and youth services to research data management and beyond."
This is not to suggest that librarians do not love books. From a very early age Clare demonstrated a strong connection to books and libraries but didn't always find it easy to read. They love being surrounded by books and knowledge, and they relish the opportunity to make the contents of said books accessible to all.
"In one of our lockdowns, I came across a book I wrote at age 5 featuring a visit to the library and it made me think 5-year-old me might be pretty excited to know that I'm a librarian now."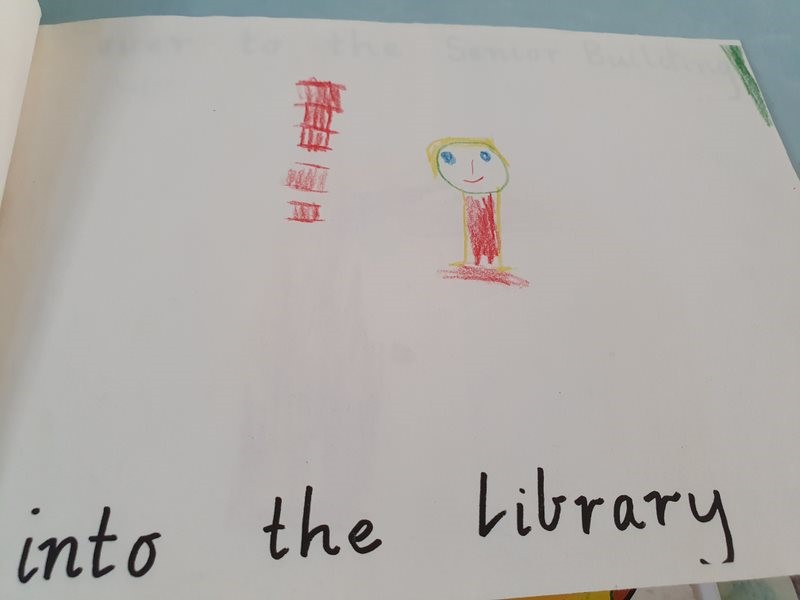 "Don't be afraid to ask us questions. They open up possibilities and help us all better understand and engage with people, guide us, and build our collective knowledge, which is so essential for these uncertain and anxious times."
For more information on the La Trobe library services, Clare has provided some handy parting advice: