"I know what it is to be terrified and have limited options, seeing before you a lifetime of living on the periphery of society. If I could go back in time and talk to the homeless teenage me, living on the streets, the one thing I would say is that you will actually finally get an education."
It hasn't been an easy road for Master of International Relations student Claire Kearns. But the adversity she has experienced throughout her life is exactly what drives her to help others today.
As an advocate for inclusivity at La Trobe, Claire has been involved in a number of initiatives to improve the University experience for all who come after her.
"I believe that my University education has been a privilege that I must pay forward. I am one of 103 registered care leavers at La Trobe. With tens of thousands of students at the Uni, that means that I am one of a very, very slender minority. If I do not talk about some of the challenges I have faced, there are very few other people to stand up and do that."
Three decades of change at La Trobe
Claire has been a student at La Trobe across three separate decades. She studied a Bachelor of Arts, Honours, and is now undertaking her Master of International Relations after previously completing a Graduate Certificate in the same discipline.
"In that time, I've seen a lot of changes," said Claire. "I've watched the gardens grow, a new generation emerge and changes such as the photocopier room in the Library becoming a café, the international gardens being planted and now fully matured, and the introduction of typed assignments!"
Claire's involvement with the La Trobe community began long ago, when the political climate of the 90s provoked her to take action. She joined Rabelais and the LTSU Women's Department, which she says were "bad-ass in the 90s."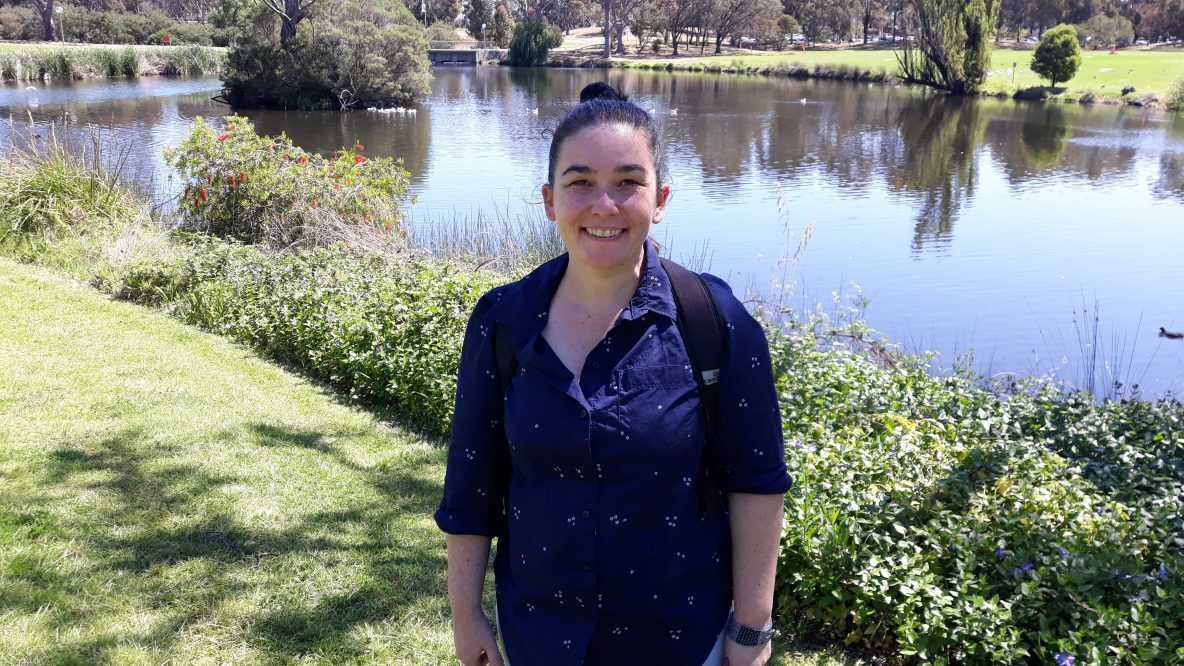 Making things easier for the next generation
Claire is still involved in the La Trobe community and is determined to use her lived experience to benefit the lives of future students.
"Today, my involvement has really been out of sheer necessity," she said. "I acquired a disability along the way and my main aim is to help improve inclusivity for all students.
"When I returned to study, I realised there were some issues in terms of enrolment, seeking support and various other mostly administrative issues. This prompted me to become involved, and I would hope to think that in my time here, I made it easier for students with a disability in the cohorts after mine."
Claire has been a member of ASSC College's Student Advisory Group (SAG) for almost five years now. She's also the Social Media Coordinator for the Alumni Chapter of La Trobe's Excellence Academy, of which she is also a member.
"I like to seize every opportunity thrown my way, so when I saw the Social Media Coordinator position come up, I knew I wanted to go for it," said Claire. "It can be particularly isolating having a disability that affects my ability to physically appear in-person at events. So this position is great because it fits in with my health needs."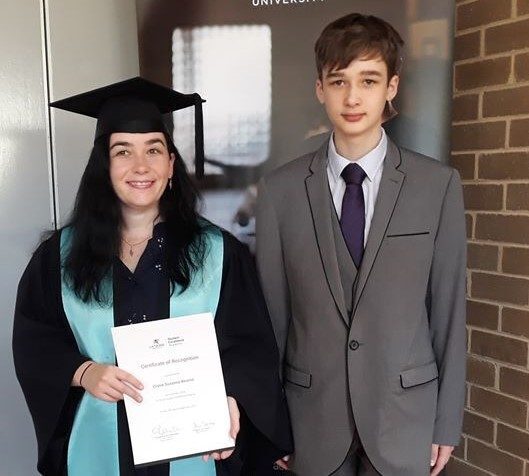 The footprint Claire wishes to leave at La Trobe is to help change every system she encounters that needs tweaking, by working closely with the University's staff.
"Unless you walk in my shoes or those of someone experiencing similar challenges, I feel it's likely some things may get missed," said Claire. "This has meant that I have been a part of everything from Timetabling Feedback Sessions to the LMS Upgrade Feedback Group.
"After my Master's finishes, my future undoubtedly involves La Trobe. I am not sure how just yet, but I have much more work to do here.
"One day my intention is – when I am in a position to do so – to create a bursary for a teenager stating out at La Trobe trying to get a better life. Just like I did."