Want to become a world-class biophysicist? It might be time for a visit to Bendigo, the home of a new, extremely powerful piece of scientific equipment.
La Trobe University biophysicist Dr Donna Whelan has this week unveiled a fluorescence microscope she built out of components from all over the world, including a one-tonne table, five state-of-the-art lasers and a $60,000 camera.
Pretty impressive, Dr Whelan!
She spent several months building the microscope – which is 1000 times more powerful than a regular fluorescence microscope – to assist with her research into fundamental biology, and DNA damaging diseases such as cancer.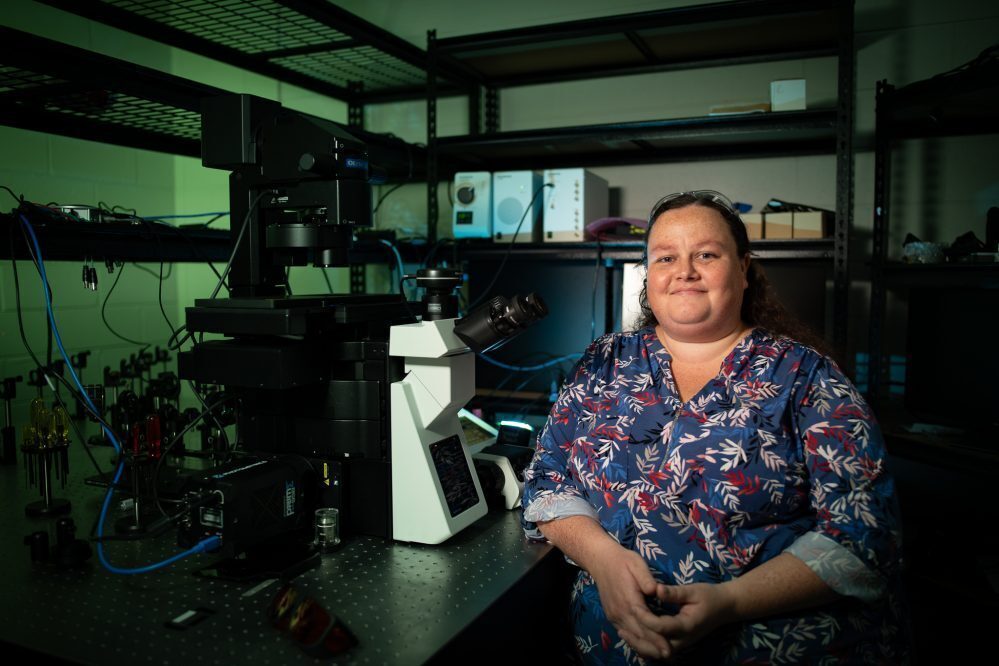 "You can't buy a microscope like this off the shelf – one that will give you this kind of power, flexibility and functionality," she said.
"I can see an incredible level of detail inside cells, right down to individual molecules, which regular microscopes don't allow – the sharpness and clarity is beyond compare.
"This kind of super sensitive imaging is vital in biomedical research, as it helps us to see exactly what cellular changes and damage occurs at the onset of disease," Dr Whelan said.
Funds for the microscope came from a Bendigo family – who wish to remain anonymous – through La Trobe's Bendigo Tertiary Education Anniversary Foundation (BTEAF).
La Trobe cements scientific reputation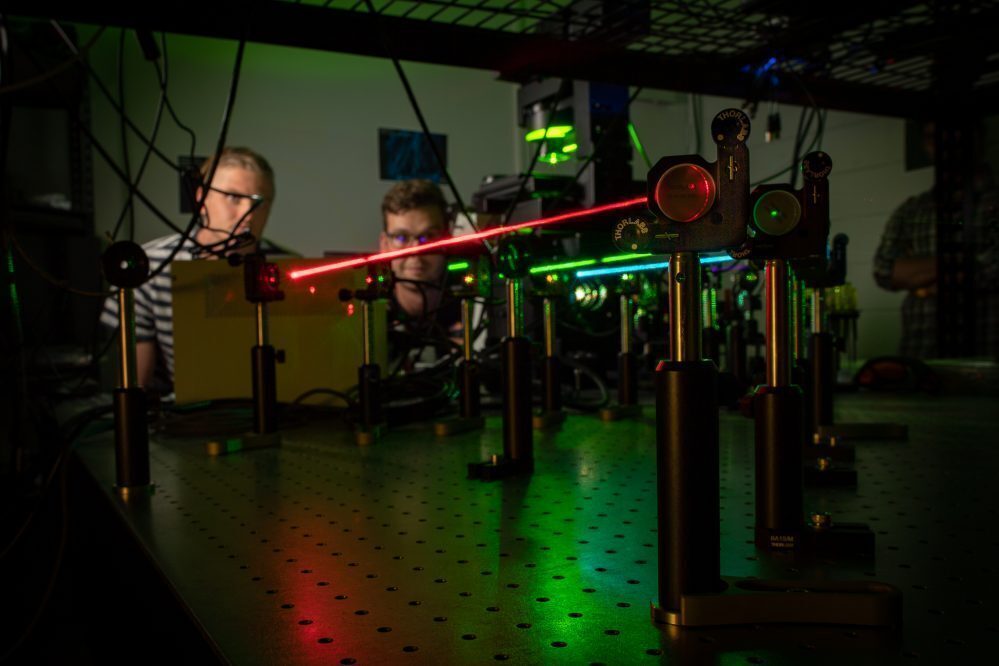 Head of Campus Robert Stephenson thanked the family for their substantial donation, and said it would help make Bendigo a world-class centre for scientific research and education.
"This microscope will help educate the next generation of scientists, as well as cement La Trobe's reputation for excellence in scientific research and discovery," he said.
"It will be a valuable resource for not only La Trobe academics and students, but potentially scientists from all over the country."
BTEAF chair Dr Penny Davies said the microscope is the largest single item purchased by the Foundation since it was established in 1998.
"This is a wonderful example of the generosity of a local family making a tangible difference in Bendigo, which then has flow-on effects throughout the world," she said.
Find out more about the La Trobe Institute of Molecular Science here.