Finding information and using it correctly can be daunting at first, but the library has plenty of resources to help you. Here's a quick guide to get you started.
Accessing library services
For most Library services, you'll need your Student ID card. Watch the video below for a quick explainer on why your student ID card will be your own personal key to the Library.
Booking a room
If you've got a group project coming up and want to guarantee a space in the Library, you can book a room online. Simply follow the prompts and lock in a date and time for your group study.
Borrowing a book
Did you know that Undergrad students can borrow up to 30 books for 28 days at a time? That's a whole lot of reading!
Find a book using the Library search. If you're new to borrowing, there's lots of step-by-step help on hand. You can also request an item.
If you're at Melbourne or Bendigo campuses, once you've located your book in the library, you can borrow it using a self-checkout machine using your Student ID card. At other campuses, you can borrow and return books via the Service Desk. Learn more here about borrowing here.
Printing and scanning
The first step to printing at La Trobe is to make sure you have recharged your account (printing costs a small fee). If you need to recharge your account, visit the Library's recharge page.
You can print from any device, with La Trobe network access, or internet access (if outside the network) using your La Trobe credentials. Simply send your document to print and tap your Student ID card on the printer's scanner or enter your details manually.
Library staff are here to help you
Library staff are always keen to help you succeed with your studies.
To help you get started, they can help you access required readings for your subjects. Then, you may like to attend one or two library classes where they'll share clever search skills to find the right resources for your assessments, and help you uncover the mysteries of referencing in the correct style for your subject.
Finally, wherever you are, chat to library staff online or contact a Library Senior Learning Advisor for your College. You are not alone, they are here for you.
Before meeting with a Library's Senior Learning Advisor, I was considering leaving my course, but I feel so much better now."

Early Childhood Education student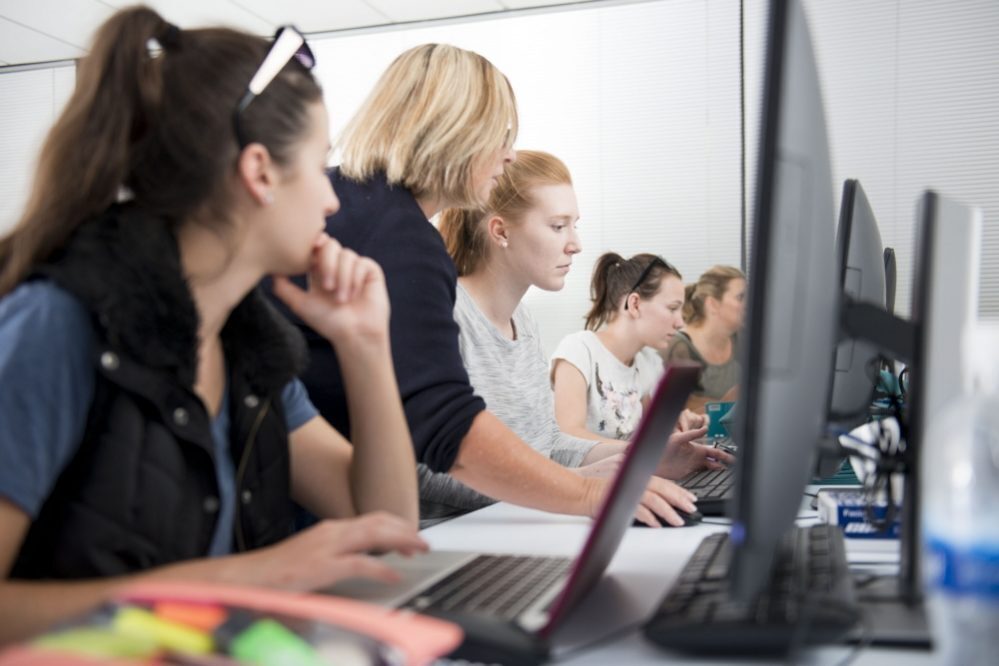 Opening hours
A full calendar of opening hours for each campus can be found here.