Ever feel like you're wandering aimlessly through your study, not sure where to start or how best to use your time?
What you need is a plan that will map your path out of study limbo and set you on track for success.
To help you reach your desired destination, we're going to use a handy trick that some of our most successful students use to get things done and avoid procrastination pitfalls.

They're called S.M.A.R.T. goals.
The formula
S.M.A.R.T goals are objects that are:
Specific
Measurable
Attainable
Relevant, and
Time sensitive.
To check if your goal is S.M.A.R.T., or to set a S.M.A.R.T. goal, ask yourself these questions:

Specific: What exactly do you want the outcome to be?
Measurable: How will you know when you've achieved the outcome and how will you track and measure your success?
Attainable: Is your goal realistic?
Relevant: Why is it important for you to reach this goal? What will attaining this goal mean for you?
Time-sensitive: When is your deadline for completing the goal?
The big picture
Okay, now let's apply this theory to a practical example. Let's say your big picture goal is to successfully complete your subjects this semester to enable you to progress in your degree and eventually graduate.
Your goal could be to achieve a WAM of 75% or higher this semester. (Specific)
You'll know you've achieved this when you get your end of semester results. You'll be able to see how you're tracking through assessment marks, as well as feedback from your lecturers and tutors. If feedback is pending, a less tangible way to keep track is to review your knowledge as you progress through a subject and identify which areas you're confident in and which areas need work. (Measurable)
Identify if the goal is realistic by reviewing your past performance. Have you been able to achieve similar results in the past? For example, if you've averaged a WAM of 70% in the past, increasing it to 75% isn't too much of a stretch. (Attainable)
Articulate why this improving your WAM is important to you. There might be a practical reason, like it will help your apply for postgraduate study or transfer course. It might be emotional: you want to take pride in your achievements and reach your potential at Uni. Either way, now you know why it's worth reaching the goal. (Relevant)
Set a final deadline for you to achieve your goal. For example, it could be when you've got your results in the LMS. Importantly, there's also another deadline to consider – when you need to take your last action to achieve your goal. For example, say your final assessment is due on Tuesday 30 October – this becomes the main deadline you're working towards. (Time-sensitive)
Now we've got the big picture goal worked out, let's break it down into smaller goals and tasks.
Breaking goals down into S.M.A.R.T. Tasks
The key to getting through big tasks without becoming overwhelmed is to break them down into clearly defined small tasks. Target the key tasks you can tackle one-at-a-time to avoid being overwhelmed by some huge, intimidating challenge.
Using the original formula and following on from the above example, let's set a smaller goal – to achieve a mark of 75% or above on an individual assessment.
First up, you'll need to break your assessment down into smaller tasks. Be specific about what those tasks are and use your assessment criteria as a guide for what you want the end goal to look like.
If you're writing an assignment, your task breakdown may look a little something like this.
Next up, you'll want to set time-frames to complete each task. La Trobe has a free online tool for all students that'll help you map out your schedule. Head to the Assessment Planner online and enter your assessment start date, due date and subject code. Click 'Calculate' and it'll do the rest. Your study plan will be tailored to your individual subject, take into account how much time you have left and break up your assessment into smaller, manageable tasks.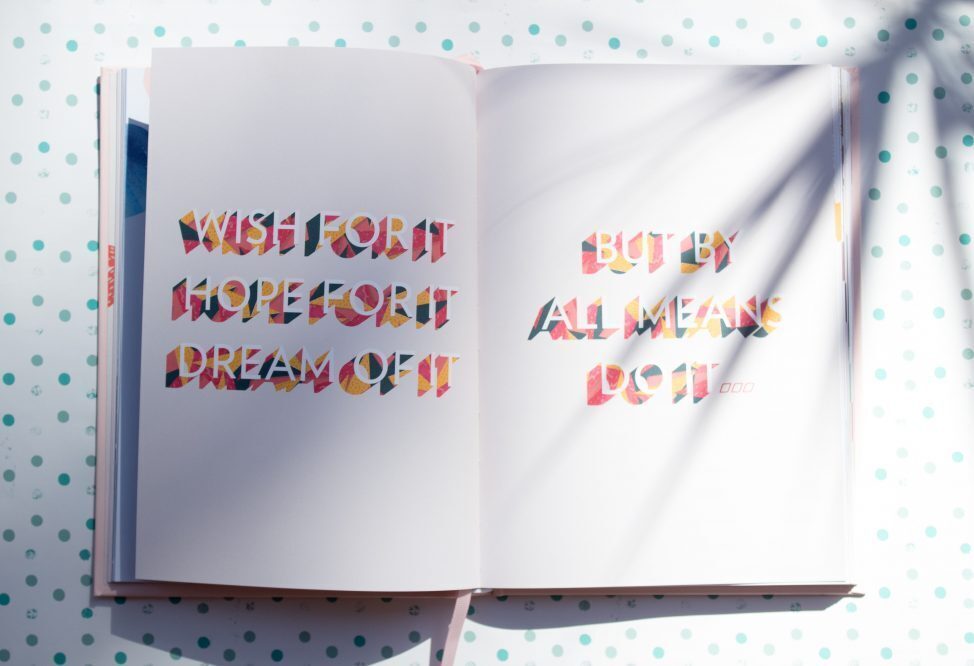 S.M.A.R.T. goals and tasks don't just have to be limited to study and assignments either. It's a formula for success that works in all aspects of your life.