Ever since she was a young child, Shania Charvat knew she wanted to pursue a career in health. She took inspiration from her grandmother, who was a pathologist and a nurse.
"I would tell people at a very young age that I wanted to be a hippopotamus like my grandma," Shania says of her creative interpretation of the Hippocratic Oath.
As Shania grew older, she realised she wasn't that interested in taking blood like her grandmother after all. Instead, she set out to be a doctor. Throughout secondary school Shania shaped her subject choices around this ultimate goal. It wasn't until she was reached her senior years of high school, battling her way through human bioscience classes, that Shania realised medicine wasn't for her.
"I didn't find my biosciences classes gross or difficult, I just honestly didn't enjoy them," she says.
One class that Shania did enjoy, however, was psychology.
"I would get so excited when I had psychology class. The essays were so stimulating and the research was so interesting to me."
Shania began a Diploma of Health Sciences, a pathway course that led to a fork in the road. The options ahead included studying nursing or social work.
Conflicting thoughts swirled, as Shania questioned whether she should follow a dream she'd carried for years or change direction and instead pursue a new, yet very clear passion.
"I did some digging are spoke to many of my peers, Elders, lectures, and careers officers and came to the decision social work was my calling. The first year of my degree was like butter on toast – just the perfect fit. I wouldn't have it any other way."
Shania chose to study a Bachelor of Human Services/Master of Social Work at La Trobe's Bendigo Campus.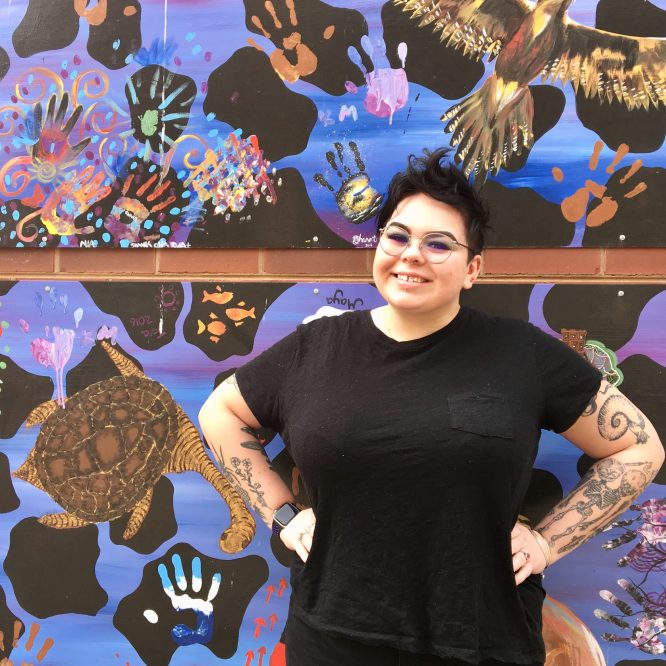 Forging a new path with support from Jimbeyer Boondjhil
Shania is a proud Palawa woman. "Our language is Palawa Kanimy and my mob is Tasmanian," she says.
She grew up in the Northern Territory, and moved to Victoria where she studied at Bendigo Senior Secondary College.
"My parents made the decision, after living their whole lives in the Territory, to move to Victoria as it would be beneficial for the educational of their four kids with more opportunities for us," she says.
"I decided to go straight from Year 12 into University as I'm dyslexic and worried that if I went away for a year or more from studying, I might not get back into the swing of things so easily," she says.
Shania has been supported in her journey at La Trobe by the University's Jimbeyer Boondjhil Indigenous Unit at Bendigo Campus. She was the first person in her family to study a higher education degree and is the recipient of the national Puggy Hunter Scholarship, worth up to $15,000 a year.
Kick-starting a trend in the family, Shania's mum, Sam, now studies Education at the Bendigo Campus, her sister Michelle is studying a Bachelor of Creative Arts, and her younger sister, Takeetah, plans to pursue her love of sociology.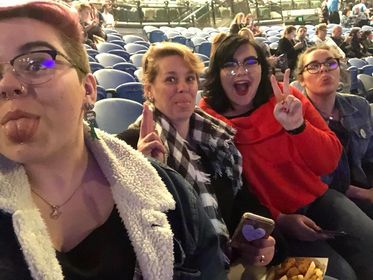 "I do personally feel supported as an Aboriginal student at La Trobe," she says. "I love that we have access to a unit dedicated to Indigenous students with access to tutors, scholarship opportunities and an amazing group of people."
"I've taken part in so many different opportunities and experiences at University that I cannot list them all. I love the conversations and support available, and that I can speak openly and march to the beat of my own drum."
The smoking ceremonies at the beginning of events are some of Shania's favourite times on campus.
"It's just wonderful to see everyone and listen to our Elders, Aunties and Uncles talk."
You'll find often find her in the Jimbeyer Boondjhil space on campus, either studying or chilling out.
"I also do tutoring once a week for two hours, not including the back and forth emailing with my tutor through the week."
Shania wishes she knew about the Aspire program in high school, an early-admissions program with a host of benefits that help with the transition into University life.
Shania's advice for other students is to switch things up if a different degree at La Trobe or pathway better suits your passions, and to not be afraid to fail.
"Don't be embarrassed if you fail at something. There is nothing to be ashamed of. Sometimes you miss the mark, but it's your job to not give up and motivate yourself to improve. I believe everything happens for a reason and sometimes you go in with an idea and that completely changes."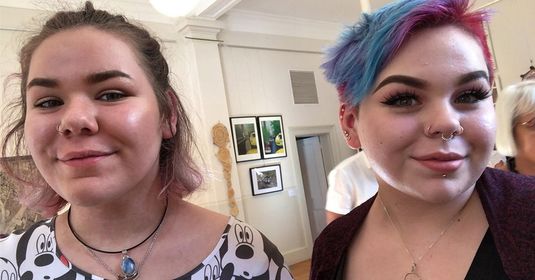 Looking to the future
Life after University offers another fork in the road for Shania: a career in children's services or prisons. Inspiration for both of these potential career paths came from University class content and discussions.
"I'm a firm believer that you need to do something that you love. I wasn't really interested in children's services until we did quite a lot of work in class learning about it and it just fascinated me. I can't explain it, but I just felt compelled to learn everything I could about it. I dived into case studies and explored different scenarios and how we might deal with each. It was a big 'wow' moment. I had a similar moment while studying prisons and detention centres."
Once again, Shania is torn between two options. But perhaps she needn't have to decide. After all, Shania's degree is setting her up to be equipped for both down the track.