What better way to launch a career in events than throwing yourself head-first into La Trobe's lively events scene?
Since graduating, Bachelor of Business (Events Management/Marketing) graduate (alumni) Danielle DeBrenni has secured a position as a Senior Industry Engagement Officer at La Trobe.
Danielle's success was by no means a consequence of luck. During her time at La Trobe, Danielle joined clubs and societies, got involved in events planning and equipped herself with transferable skills through casual employment and internships.
After initially studying journalism, Danielle dipped a toe in the events industry and shifted her focus, settling on her Business degree.
"It was the best choice I could have made," says Danielle. "Throughout this degree I have realised that event planning ticks all my boxes. It involves planning, organisation, problem solving, project management and most importantly it brings me joy to see others enjoying themselves at one of my events."
Getting involved in campus life
"When I first started at La Trobe, I lived on campus at Glenn College where, although I met a lot of people, I found that I got stuck in a little bubble of only knowing the students that I lived with," Danielle says.
"After my first year I made an effort to attend events outside of those run by accommodation services, especially those hosted by LTSU. Doing this really opened my eyes to how big this University is and how many services they have to offer.
"In my final year I joined the Tourism, Hospitality and Events Society committee, which one of my friends created to help bring together events students through networking and career based opportunities. This not only helped me to meet people within my school (outside of my classes), but also provided me with the freedom to help share my knowledge of La Trobe to new students taking up a similar degree."
What I loved the most about La Trobe is the culture. This university is incredibly active in its attempts to assist its students. From its academic, financial and counselling services, to its career and alumni involvement, La Trobe really is an inclusive place to be."

Danielle DeBrenni, Bachelor of Business (Events Management/Marketing) graduate (alumni)
Securing a position in events
Landing a position as the Senior Industry Engagement Officer at La Trobe early this year, Danielle was involved in planning the University's Careers Showcase event. She also acts as a conduit, connecting students with career opportunities in their chosen industry.
"I do this through various large and small scale events such as our Career Options Panels that will be taking place from August through to October, where we will be hosting various panels featuring industry professionals who will be discussing their career journeys," says Danielle.
"It was a relief to know that I would be working with a team that's goal is to help students with their career journeys," says Danielle.
Increasing transferable skills through an internship and casual employment
Danielle enrolled in a subject called BUS3ELP, which allows business students to undertake an internship in their final year.
"I interned with Unitemps here on campus. I was given the task of putting together a event brief for a potential Careers Expo that would allow our students access to network with representatives from external companies, to learn more about their employment processes and their tips and tricks for applications."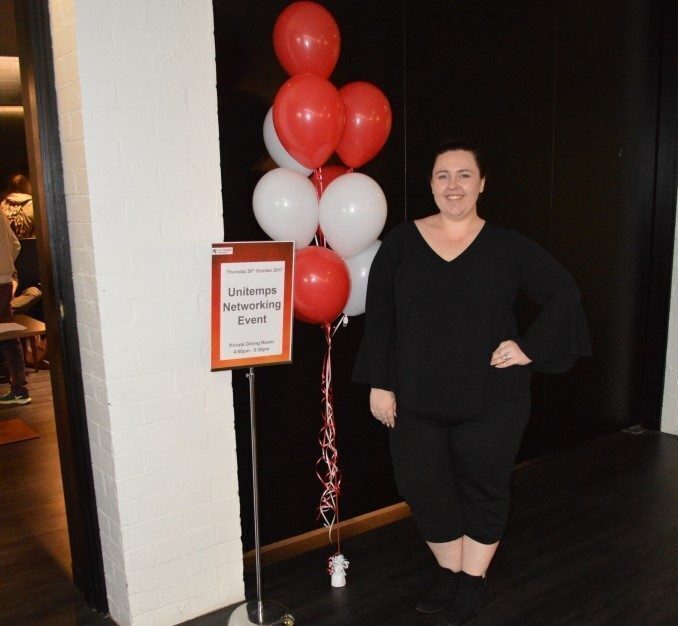 Casually employed in roles for Career Ready, Innovative Research Universities (IRU), and ASK La Trobe, Danielle gained transferable skills she could then take with her into any role.
"All three of these positions were very different. As a Career Ready Ambassador, I was responsible for assisting in the promotion of the University's Career Services and the introduction of the Career Ready Advantage initiative, which was developed to help build those transferable skills which we all have but can't always identify.
Danielle enjoyed assisting students and providing them with personalised recommendations at ASK La Trobe. While working for the IRU, an external organisation based at La Trobe, Danielle was able to put her event knowledge into practise for their Vice-Chancellors Forum.
"The biggest thing that I took away from all three of these jobs is that no matter how much experience I may or may not have, I will always be learning on the job. It's okay to not know everything."
Building events experience at La Trobe
As part of her assignments, Danielle oversaw three high profile events both on and off campus – the Unitemps Quarterly Networking events, the IRU 2017 Vice-Chancellors Forum and the first-ever Business School Cocktail Night.
"The Unitemps Quarterly Networking events helped me to meet students and get a better understanding of their needs and wants from the University in terms of careers assistance. I have been able to bring that knowledge with me into my current job when planning workshops and panels.
"At the IRU 2017 Vice-Chancellors Forum, I had the pleasure of being sent to Cairns to meet and hear from the Vice-Chancellors of various Australian universities. I still remember listening to La Trobe's Vice-Chancellor Professor John Dewar, as he discussed the Careers and Employability focused programs being introduced into the University. It was in this moment I realised how far ahead we are in terms of career services available to students.
"I co-hosted the inaugural Business School Cocktail Night, which was the first ball focused towards students of the Business cohort. This was a project that I created along with the rest of the T.H.E committee and the CSA association in my last semester of my degree and it really helped to reiterate that event management and marketing is what I love to do."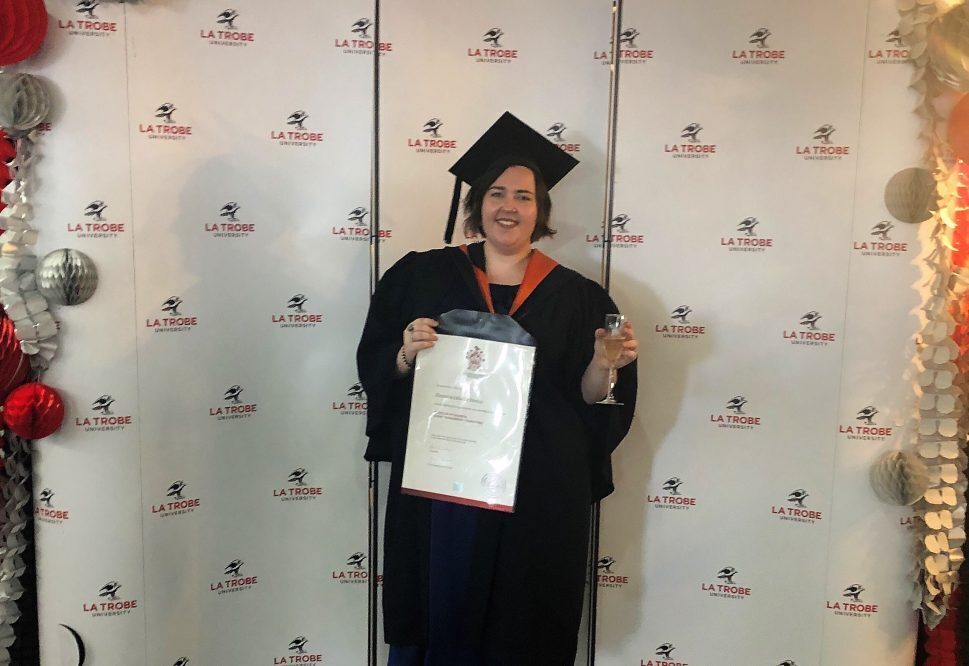 Taking advantage of the University's careers services
"Throughout my time at La Trobe I definitely made an effort to take advantage of the career services offered at the University, mostly the Career Ready centre on campus. They assist with resume checks and interview advice.
"I also particularly remember attending a Tourism, Hospitality and Events Panel hosted by the Employ Engagement team and T.H.E Society. It was not only extremely informative, but was also where I met Teagan, the president of the Tourism, Hospitality and Events Society, which I later joined as the Vice-President. Although looking back I did not participate in the Industry Mentoring Program, I wish I had because I know a few friends who participated and gained a lot of valuable experiences and connections.
Danielle's advice for other students
"You know how at the beginning of every class how your teacher would tell you that those students who attend the seminars and participate in the online forums will have a higher chance of passing than those who don't? Well it's true, and it applies to your work life as well," says Danielle. "The more involved you are, the better your chances at succeeding will be. Not only in your assignments but also your job searching and projects at work. Also a healthy work/personal life balance is key! Find time for you."