Iconic beer company Carlton United Breweries (CUB) wasn't an obvious choice for Bachelor of Laws / Bachelor of International Relations graduate Monique.
Investigating her career options while at University through careers events and searching online, Monique came across an extraordinary opportunity.
Commencing her graduate year at Carlton United Breweries, Monique shares her pathway from student to Global Management Trainee.
What was your journey to CUB?
"My journey to CUB commenced when I began looking for graduate jobs. I came across the CUB website which highlighted the various opportunities available for graduates.
After doing some further research on the Talent Programs and CUB as a company, it quickly started to become my first preference of employer. The global influence of the company, as well as the real and wide-reaching experiences offered to graduates, were among the reasons that made me want to apply.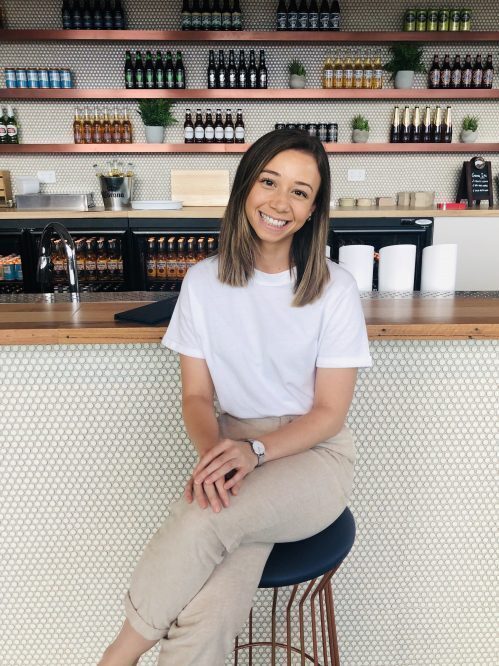 What was your career journey through University?
Over the course of my university experience, my career goals and aspirations varied. Especially given that I was completing a double degree, my interests sometimes diverged.
I attended career fairs annually and undertook industry placements in Law. However, as my degree progressed, I began to grow interested in the functionality of businesses.
Although this is not the ordinary path to take with my degree, I am very excited to have pursued this interest and look forward to seeing how my career develops."

Monique, La Trobe Graduate and CUB Global Management Trainee
What extracurricular activities did you do?
Throughout university, I was part of various mooting competitions organised by the La Trobe Law Students' Association, and was lucky enough to win a Grand Final held at the Federal Circuit Court of Australia.
A highlight of my university experience was definitely participating in a 6-month study exchange at a Graduate Law School in Hawaii, USA.
What are your thoughts about commencing the Talent Program at CUB?
I am more than excited to be commencing as a Global Management Trainee (GMT) at CUB. I have heard such good things about the Talent Programs from previous graduates, so I am eager to get started and enjoy all of the new experiences and learning opportunities I have heard about, in the year to come."
Good luck Monique – cheers to you!
Applications are now open for Carlton United Breweries' talent programs. Apply here.