You may be wondering if it's a little early in the semester to be thinking about assignments? Well my answer is absolutely not! The sooner you start thinking about your assignments, the less stressed you'll be when it's time to start them, and the more organised you'll be when that one week inevitably comes that has 3 assignments due within 4 days of each other.
Did you know that La Trobe has a variety of tools and resources available to help you keep track of assignments, and to complete them successfully? Well just in case you didn't know, we've created a list, so you know exactly where to go when assignments start!
Before you even think about starting any assignments, make sure to look through the Subject Learning Guide (SLG) provided for each of your subjects. In the SLG, you'll find critical information about the whole subject, such as which textbooks you may need, contact information for the subject lecturers, tutors and coordinators, and assignment information. Your SLG should be easily located in the LMS, either on the homepage of the subject, or in one of the first tabs. If you're struggling to find it, ask another student or your lecturer!
When you start doing an assignment, make the SLG your first stop, as it should have detailed information about each assignment, including exactly what the assessment should contain, due dates and times, referencing information (such as referencing style, amount of references needed, and possibly the date range that references must fall into), and a marking rubric!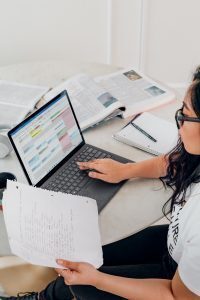 At the start of the semester, have a look at La Trobe's Assessment Planner; this handy page allows you to input the due date of your assignment and when you'd like to start it by, and produces a day-by-day schedule for you to follow. It includes what you should be doing each day (but don't worry, it gives you days off in between so you're not fully loaded), and has links to more useful services. You can print your planner off, or you can sign up to receive email reminders of what steps you should be completing each day!
Now that you know when you need to complete your assignment, figure out how to do it by visiting The Learning Hub (you can also find a tab for the Learning Hub on your LMS home page). Here you can find group workshops on how to write essays and reports, how to prepare for exams, and assistance on how to avoid procrastination. Alternatively, you can book an appointment to speak to someone one-on-one about any of the above topics and more! All of their services have been adapted so that you can receive the best from them via online learning!
Within the Learning Hub, you can also access Peer Learning Advisers (PLAs), which are high achieving students that have been selected to support you in a range of study and assignment related tasks, such as presenting to others, referencing correctly, and more. PLAs operate on a drop-in basis, so there is no need to book a session; just click on the zoom link (which you can find under the "Consultations Online" tab) anytime between 12-2pm and 4-6pm, Monday to Friday.
Note: One-hour How2Uni workshops on assignment writing, including sessions on essays, reports and referencing, are available throughout August and September via LMS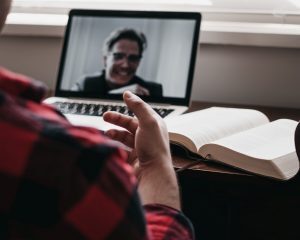 The tool that I have used the most over my time at La Trobe has been the Academic Referencing Tool. This resource shows you how to reference in several different styles, such as Harvard and APA. It gives you examples of referencing for a range of resources, including books, journal articles, webpages and many more! While this is a fantastic tool, if you're still unsure about whether you are referencing correctly, make sure you check your Subject Learning Guide, ask your subject lecturer/ tutor, or drop in with the PLAs to get some peace of mind.
The final tool that is incredibly handy to know about is La Trobe's online Library. This is where you can do research and find resources to reference in assignments. You can search one key phrase, or create an advanced search to look up two or more words or phrases in order to find more specific search results. You can also specify the date range, resource type, and subject of the resources that appear to you, making it easier to find articles that relate to the topic you'll be writing about.
Hopefully some of these tools and resources will help you through your assignments, and enable you to do the best work possible! If you need more assistance, be sure to reach out to ASK La Trobe, and they'll direct you to the best resource for whatever you need! Good luck!