Wise ASSC blog intern, Kelsey, has some useful tips to make the most of the semester break.
We in the middle of mid-semester break! How did the time pass so fast? With most of Victoria under travel restrictions, mid-semester break is the perfect time to catch up on or get ahead with uni work. This will set you up for the last half of semester 2 totally prepared!
Catching Up
Online learning has been difficult for some people to adapt to; I know I've struggled. Maybe you decided to sleep in and skip a couple of lectures, promising to watch the recordings later. Maybe you didn't do the readings before a tutorial because you were binge-watching a new show. Regardless of the reason, if you've skipped a task then mid-semester break is the perfect time to catch yourself up.
To stay in a consistent schedule, sit down at the same time that you would normally have a class.
If you need more time to catch up on things, then set a time limit for yourself.
Make a list of all the work you need to catch up on, and rank it from most important.
This way you can see the progress you make as you cross things off, and you can ensure you're getting the most important tasks done first!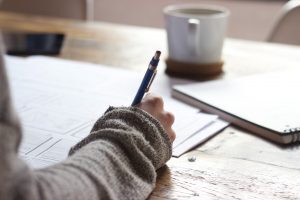 Getting Ahead
So, you've been really good this semester at going to every lecture and tutorial. Well done! To keep your momentum into the second half of semester, you could use your week off to start getting ahead.
Do the pre-readings for a few tutorials and take detailed notes so you can jump straight in when classes start up again.
Look at what assessments you have coming up and start preparing rough drafts, or do some research so that when you start you have a good idea of the concepts and have some references ready to go.
These steps may help to ease your workload for the remainder of the semester, giving you more time to focus on big assessments or studying for exams, and helping to ease stress levels.
Taking a Break
The change in learning has been a big step, and you may feel a little fatigued. So, don't feel bad about using some of your week off to rest and recharge for the second half of semester. While it's great to use the mid-semester break to get ahead in uni, remember to take time to listen to your body and focus on your mental and physical wellbeing.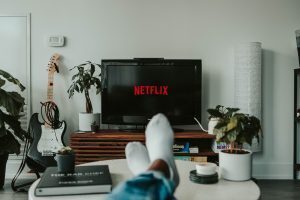 Finish that book you are half-way through,
Watch the new season of your favourite show that just got released,
Sleep in!
Enjoy your time off everyone, we'll see you in a week!