The La Trobe Industry Mentoring Program is now seeking students to match with industry professionals to get advice and insight from people who have succeeded in your chosen field.
Learn more about the Industry Mentoring Program and register here. To be considered for upcoming rounds in 2020, you must register ASAP and no later than Tuesday 3 March. Read Janelle's story to find out what it's all about.
Meet Industry Mentoring Program mentee Janelle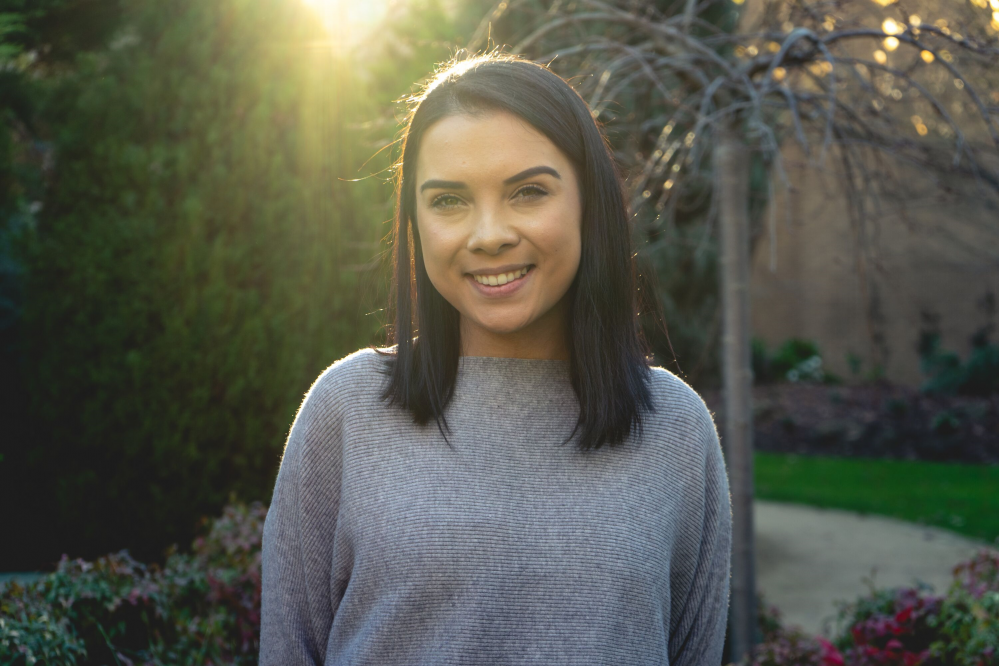 Janelle is in her penultimate year of her Commerce (Marketing) and Law degrees at La Trobe. As well as her studies, Janelle has been active on campus currently holding the Director of Marketing position at the La Trobe University Commerce Students' Association. Janelle joined the Industry Mentoring Program in 2019 and has had a great experience connecting with her mentor. Janelle has shared some of her experiences and thoughts with us on her time in the program, and how she sees it helping her as she looks to her professional pathway post-graduation.
Why did you want to be involved in the Industry Mentoring Program?
I am studying a Bachelor of Commerce (Marketing)/ Bachelor of Laws (Hons) and in such a broad course with endless career possibilities, I wanted to speak to an experienced individual about the career pathways available, and how I can best position myself to be a competitive applicant.
What are some examples of topics you have discussed with your mentor?
Our first topic focused on professional interviewing skills. My mentor has also provided helpful tips on how to differentiate myself amongst other individuals and we even went through a mock interview! We also workshopped strategies for achieving a sustainable work and life balance – useful for both uni and my career post-uni. I think these skills go beyond the classroom and need to be practiced, rather than taught.
How do you see the mentoring program helping you professionally with your career into the future?
I have more confidence in my ability to succeed in work following graduation and I believe I have a better practical knowledge of the business world. To date, the Industry Mentoring Program has already helped me in securing a vacationer position at a large professional services firm.
Has the program allowed you to expand your industry and professional networks?
The program has allowed me to immerse myself within a business environment and liaise with a range of professionals. Additionally, my mentor has helped me connect with other individuals she works with, all of whom share different working experiences.
Would you recommend the mentoring program to other La Trobe students?
I would most definitely recommend the mentoring program to every La Trobe student. Mentoring has many professional and personal benefits, it is free of cost, and I think you'll be genuinely surprised at how willing professionals are to help you achieve your goals.
Meet two more students who've taken part in the Industry Mentoring Program
Are you looking to map your career, expand your professional network and gain a competitive edge when applying for jobs? The La Trobe Career Ready Industry Mentoring Program is currently inviting motivated students to engage with an industry based mentor for upcoming rounds in 2020.
Open to all current students over the age of 18, and supported by La Trobe University staff, Industry Mentoring is a flexible program over 12 weeks that you and your mentor tailor to your career aspirations and personal development.
What can you gain from the Industry Mentoring Program?
Career guidance and advice from an industry professional, including La Trobe alumni
Connect with industry and expand your professional network
Develop confidence communicating with industry professionals
Help map career progression
Take part in professional development opportunities
Open up further professional opportunities
Counts towards the Career Ready Advantage Award