Do you have a passion for writing? Have you ever thought "Wow, I'd love to be part of creating a blog?" Then this is the position for you!
The Wise ASSC blog is looking for a 2020/2021 summer intern! The ASSC Blog internship is compatible with subjects such as ASC3WPP and MAC3INT, so if you're trying to find an elective subject then look no further. While travel may be off the cards this summer, get a head start on next semester by doing a subject over the break!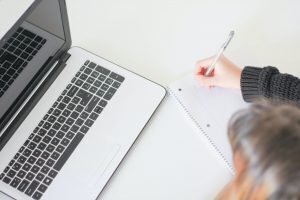 For more information on what it's like to intern at the blog, check out the posts from some past interns, Paige and Lisa. Or, take it from me (Kelsey, the current blog intern)! Interning at the Wise ASSC has allowed me to improve my communication and writing skills, and I've grown more confident in the way I present my ideas to others.
This position will be done via remote placement, so you can complete it from wherever you call home. The only requirements are that you are a student in the Arts, Social Sciences and Commerce (ASSC) College. Applications close 30 September, so check out the position description and send in an application!