We've heard that University can get pretty wild, but this is something else altogether.
Veterinary and Animal Biosciences student Cassandra Bom has just gotten back from three weeks in South Africa, where she's been working hands-on with some of the most majestic creatures to roam the savannah.
The second-year Veterinary and Animal Biosciences student first heard about the EcoLife Vets-in-the-Wild expedition at an on-campus information session earlier this year.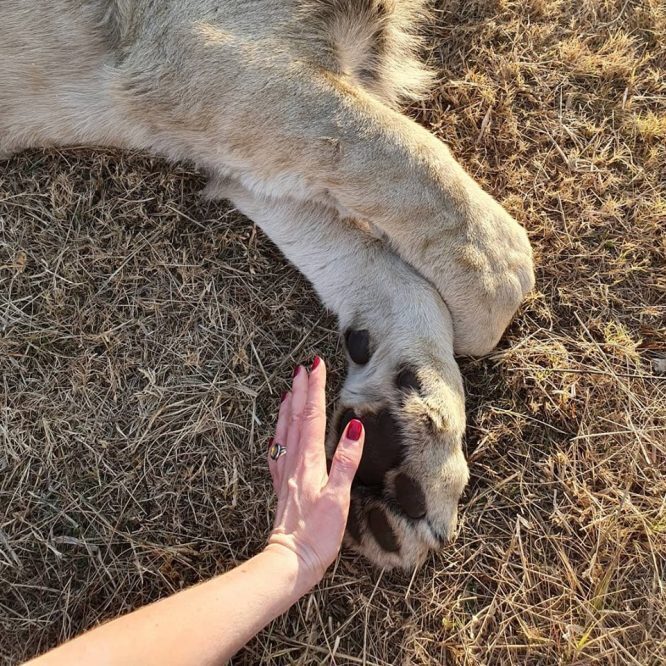 Participants work alongside veterinarians and other wildlife specialists in rural areas of Africa, including bush camps, game reserves and farms.
While it wasn't all fun and game – there were also lectures and even an exam at the end – a lot of the program was very real experience with the local wildlife.
And when we say wild, we're not joking.
"Lions, leopards, giraffe, buffalo, hyenas, fallow deer, cattle, wild dogs, serval cats, impala, fish, snakes, endangered birds," Cassandra lists when asked what animals she came face-to-face with.
Not bad for a first experience working with animals in a medical care capacity, huh?
"The only experience I've had here (in Australia) was basic care and nutrition," she says.
"It is very hands-on experience, learning how to administer medications and vaccinations, darting to chemically immobilise, relocations, disease detection, prevention and management, environmental management."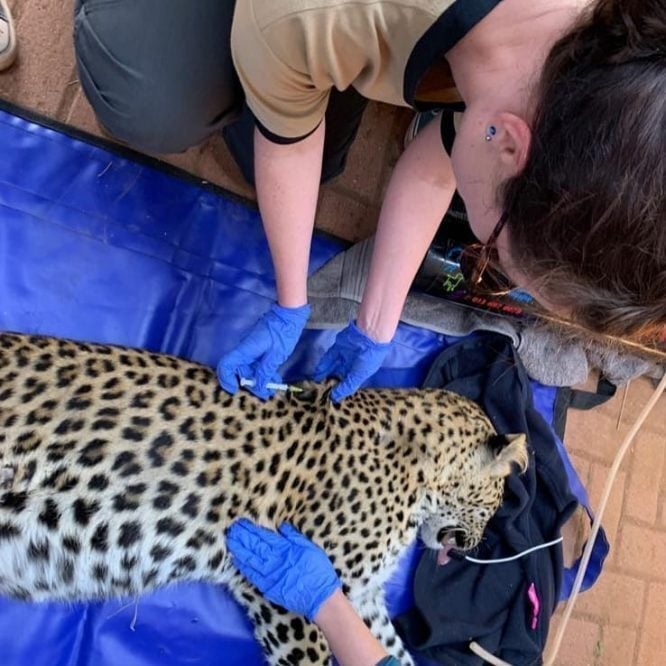 One of Cassandra's most unusual, and most memorable, moments came when she witnessed a post-mortem (PM) examination of a rhinoceros that died on a private reserve.
"Due to the poaching problems for that species, deaths have to be reported to officials and state vets have to perform a PM to determine the cause of death – to make sure that the rhino had not been poached or that the owner had not killed it themselves for profit," she says.
"The horn of a rhino has to be cut off and stored in an official vault to ensure it does not get sold on the black market."
Another unforgettable project was the relocation of several lions from one part of a reserve to another.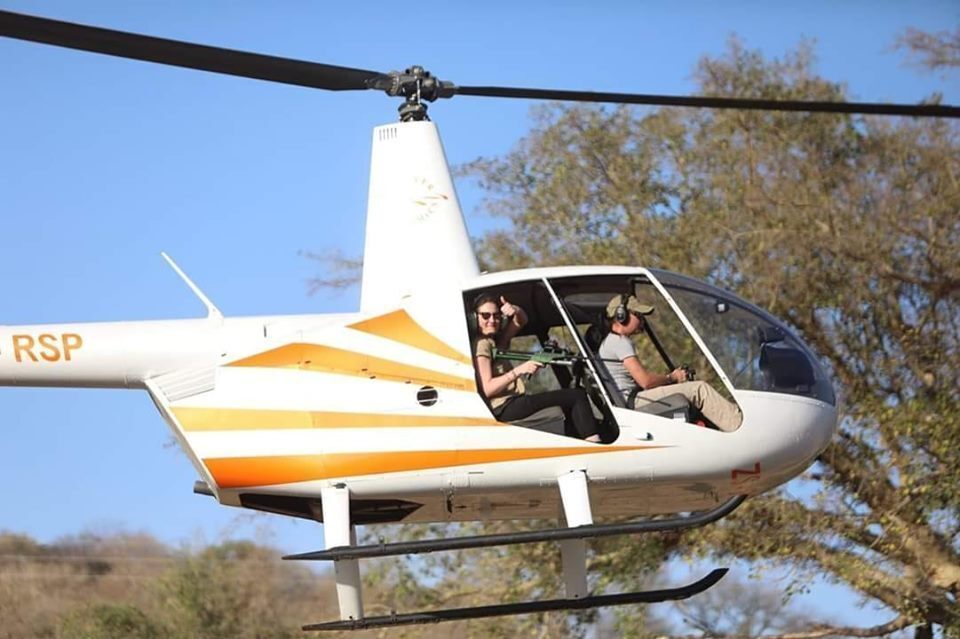 "A lot of the reserves focus on rehabilitation and sometimes the animals need to be moved to bigger enclosures after rehab, to be socialised or to be introduced to a mate for breeding purposes.
"We also microchipped, DNA-tested and administered vitamins and antibiotics to the lions – whatever was required."
Speaking of lions, those were the beasts she'd listen to as she fell asleep in Kruger National Park – and the ones responsible for taking down a buffalo just a short distance from the camp!
In the morning, the group were woken by Kudu – a species of large antelope – eating their camp's food supply.

They were aided and abetted by a troop of monkeys thieving loaves of bread in plain sight.
"Each day was vastly different to the other, and plans changed rapidly," she says.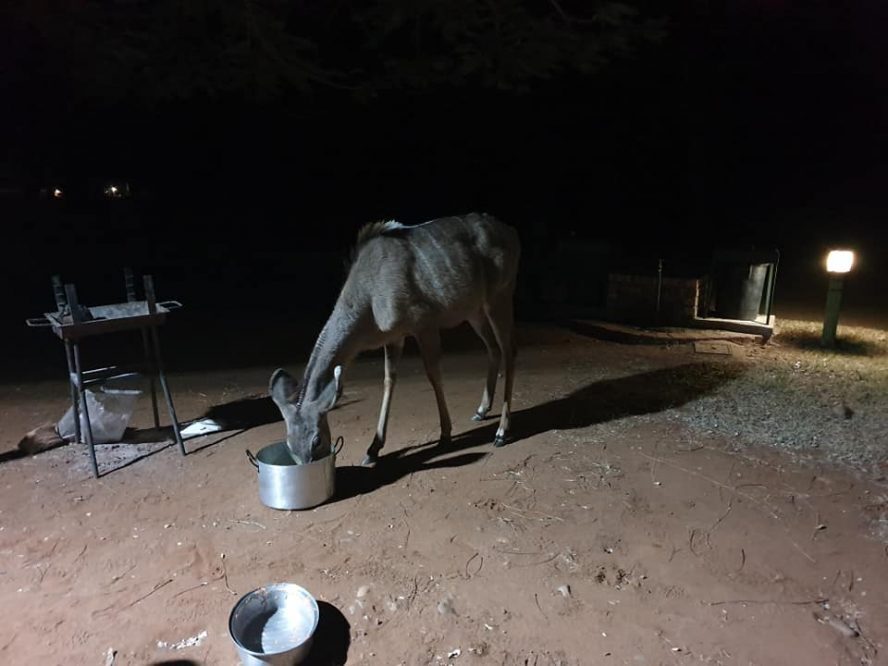 "Weather, temperature and other circumstances beyond our control determined our activity for the days."
All of this was in the name of better understanding the importance of conservation in wildlife and tourism management.
"How to manage environments and reserves to mimic nature as close as possible, understanding the welfare, responsibility and sensitivities required when working with animals, how to minimise human impact on certain species and treating sick and injured animals when required," she says.
It's an experience that has broadened Cassandra's career aspirations.
"My primary goal is to continue on to a veterinary medicine course," she says.
"(But) this trip made me realise that I have other areas of interest that I would be more than happy to pursue should vet medicine not work out, or if I change my mind."