Written by Merna Youhana.
'I feel satisfied being able to help new students to solve their questions and overcome the difficulties they might have. It is rewarding, since I do know how difficult that experience might be for some of us.'

Juan Diego Martinez Marin
Hailing all the way from Medellín, the second-largest city in Colombia, famously known as the City of the Eternal Spring because of its year-round spring-like climate, first-year student Juan is undertaking a Master of Teaching English to Speakers of Other Languages at La Trobe.
Juan felt motivated to pay it forward to his student community by supporting new students through their orientation. To help them adapt to their new lives in Melbourne, he decided to participate in La Trobe's International Student Host program.
"I was excited because I could share my personal experience and knowledge to help them to positively start Uni and their life in Melbourne," he said.
Hosts offer support to newly arrived international students, introducing them to people, the University and city.
In turn, hosts build their interpersonal and leadership skills, build connections and gain recognition for their efforts.
"I knew from the beginning that I was also going to gain lots of valuable skills such as cross-cultural communication and problem-solving, which contributes to my personal and academic development," said Juan.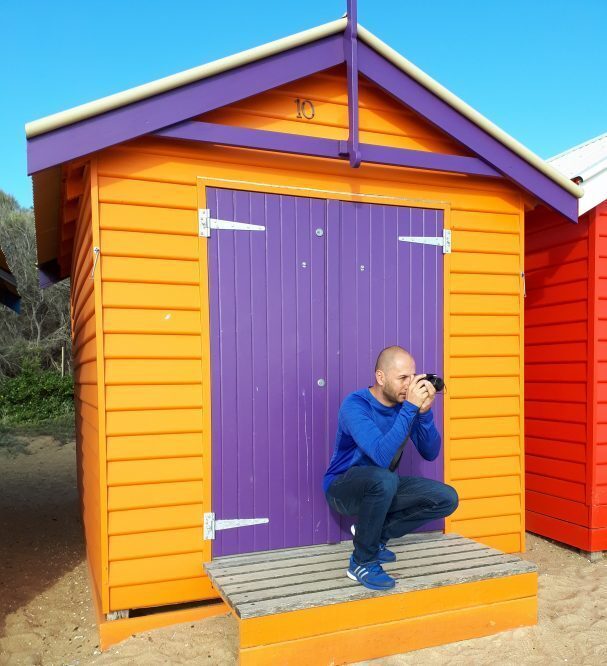 My piece of advice for new international students at La Trobe
"I would recommend for other international students to spend their time at Uni not only studying, but also participating in clubs and volunteering positions. Doing so will help them to achieve their academic and professional goals and, at the same time, enjoy and get the most of Uni life."
What does it take to be a Student Host?
"I believe that in general, it's pretty important to know the University services, resources and processes. On a personal level, it is crucial to be kind, supportive, and have good communication and problem solving skills, as well as having a positive mindset."
What I got out of the program
"I improved my communication, leadership and customer service skills. I also expand my cultural view of the world, since I exchange different ideas with students from diverse backgrounds."
Why YOU should become an International Student Host
"The benefits of being a host are countless, but the most important ones are that you can have the opportunity to meet new friends and exchange different cultural experiences. It also offers you the chance to develop skills that are relevant for any kind of job and it allows you to learn more about the University, so you can live Uni life more meaningfully."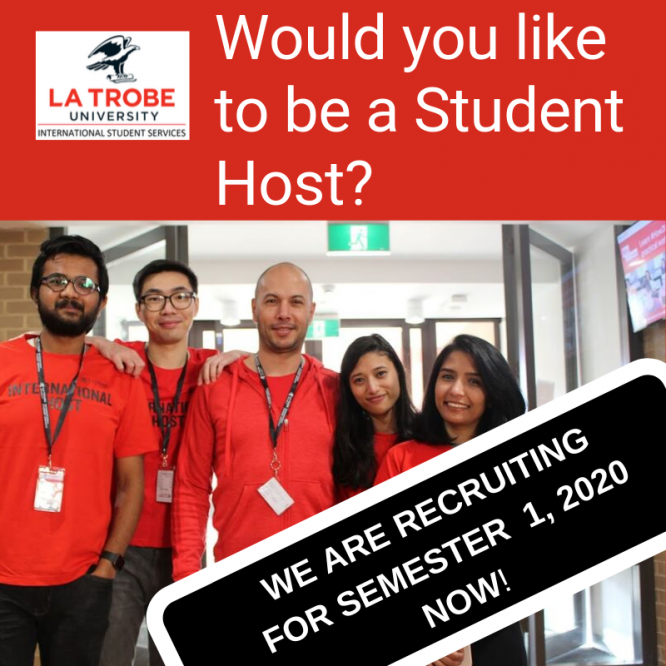 YOU could be our next International Student Host!
La Trobe International is looking for current La Trobe students who want to become a Student Host during the International Check-in and Orientation period (17-28 February 2020) in Semester 1, 2020.
Both domestic and international students can apply to become an International Student Host.
Don't miss out. Registration closes on 20 October 2019. Learn more about the program and how you can apply here.