It's the morning after the first semi-final of the 64th Eurovision Song Contest in Tel Aviv and Australian dancer Emma Waite has her nose in a textbook.
The 46-year-old is one of two aerial performers taking Europe by storm as part of Kate Miller-Heidke's death-defying performance of song Zero Gravity.
But Emma has more than just Eurovision on her mind: she's also a third-year La Trobe University Nursing student with essays to write and a clinical placement at Austin Heath starting in just a few days' time.
It's a world away from Tel Aviv, where Kate, Emma and fellow dancer Emily Ryan are widely tipped for a podium finish in the Grand Final on Sunday morning, Australian time.
The showstopping Zero Gravity sees the trio dancing atop five-metre-high sway poles that bend with their every move.
The performance style is the work of Melbourne company Strange Fruit, with whom Emma has performed for more than two decades.
Asked how a La Trobe student came to be on the Eurovision stage, Emma suggests a different question.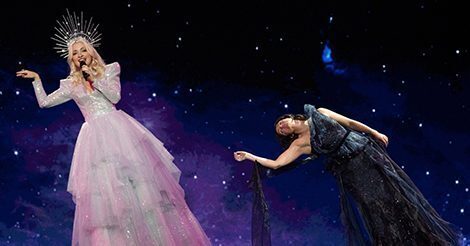 "It's more a question of, 'How does a dancer come to be a La Trobe Nursing student?'" she says.
Her participation at Eurovision is the culmination of 25 years' experience with aerial dance, a talent that has seen her travel the world and even share the stage with pop icon Madonna.
"I can't not do it, it's part of my being," Emma says when asked about her lifetime of dance.
She says it's difficult to put into words the feeling of performing five metres above the ground, in front of a television audience expected to top 200 million.
"I love being alone in the air, having the air move around me," she says.
"It's always been a joke in my family that Emma is the most grounded when she's in the air."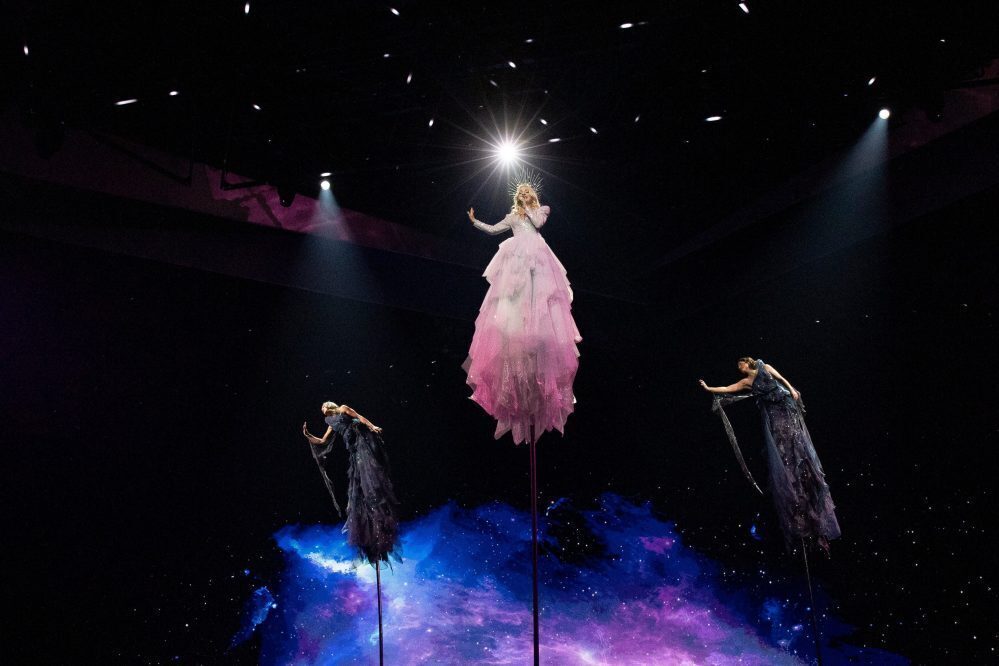 Emma describes her involvement in Australia's Eurovision entry as "miraculous".
Before being selected to represent Strange Fruit in Tel Aviv, she hadn't climbed to the top of one of its bendy poles for four years.
She demonstrated how the pole worked for Eurovision producers only after all the company's other dancers were away performing.
Producers immediately asked Emma to come on board.
She joined Miller-Heidke's national final performance on the Gold Coast in February, and since then has been in rehearsals to help bring the revamped vision to life for Tel Aviv.
As a mother of two children, and a stepmother to two more, Emma says she understands the song's message of defeating post-natal depression, and says it felt natural to translate Miller-Heidke's music and lyrics into movement.
In fact, it was during the first few years of being a mother Emma began considering further study.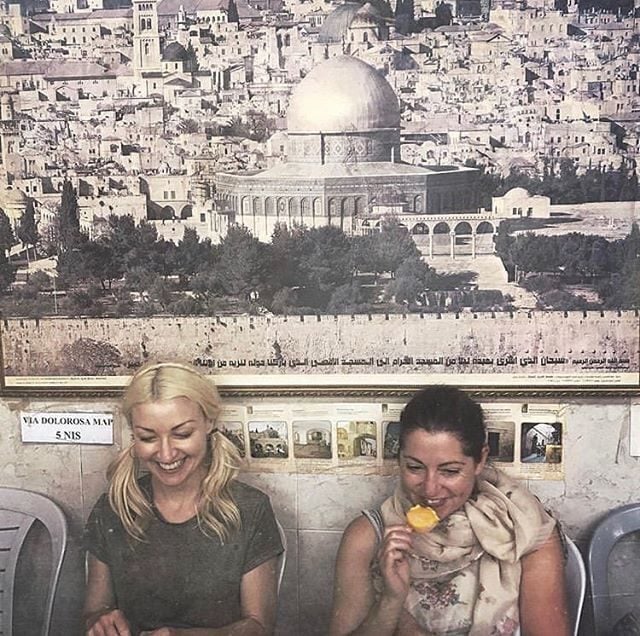 She completed La Trobe's Tertiary Preparation (TPP) Program, which offers students without prior qualifications or relevant experience a pathway into tertiary study.
On completion of the TPP, she enrolled in a Bachelor of Nursing degree at the Melbourne campus.
Emma thanked her teachers at La Trobe as well as the Australian Eurovision delegation for giving her the flexibility to balance her studies with her Eurovision journey.
Ultimately, she hopes to blend her passion for dance with her Nursing degree by using music and movement as ways to treat ailing people.
"It was something that got me through growing up, and I want to give that back. I want to pass on that experience and feeling."