Growing up in the country town of Echuca, which runs along the Victorian side of the Murray River in the north of the state, Rhiannon Lloyd never imagined that by the final year of her degree, she'd be studying more than 200 kms south in Melbourne.
It was an unconventional journey, but one that's been incredibly rewarding for the Media and Communications (Journalism) student and Stream Creator.
Rhiannon shares the challenges and triumphs she experienced as she moved from high school to University and city life.
"I grew up in a small country town called Echuca. It's one of Victoria's tourist towns, with various events taking place throughout the year. Being a small town, it was easy to stay with your group of friends throughout primary and high school, especially since all the shops were in the one street.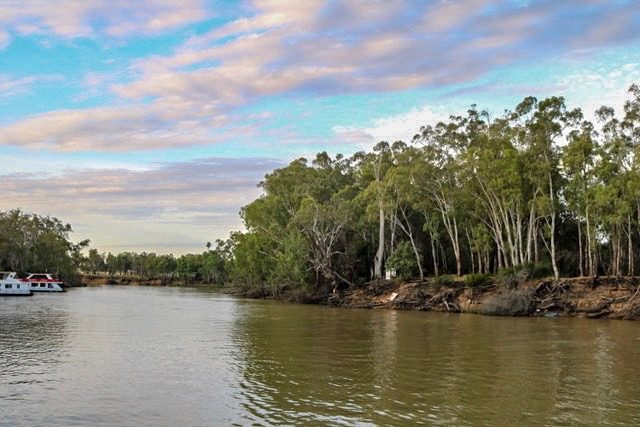 Why did you decide to study at La Trobe?
I chose to study at La Trobe in Bendigo first, as it was only an hour away from home. The biggest benefit to me was that I could keep my weekend job in Echuca. I also knew Bendigo fairly well, as we would have regular shopping trips there.
After a couple of years, I made the decision to move to Bundoora to study Journalism. While I had been to Melbourne on trips before, I had no idea what living here would be like.
I chose to keep studying with La Trobe because of all the support I had received in Bendigo and found that when I discussed changing courses with the Bendigo's Careers team, they helped me with logistics and what to expect from the Bundoora campus.
What were the challenges of moving away from home to a new place with new people?
The biggest challenge was making new friends and finding out how challenging living out of home can be. I am quite a shy person, so I don't make friends very easily. After some time I found people who had similar interests to me. It just took some time. I met my friends in my classes and then when they moved into our apartment. I got really lucky with roommates and we all have a fair bit in common and hit it off straight away. I also learned very quickly that budgeting was a serious thing, and that cooking healthy meals was a must.
When I moved to Bendigo, I started out in the on-campus accommodation. I lived on a floor with twelve other people and shared bathrooms and a kitchen. I made friends in this house easily, as we had res fest events before classes started that allowed us to get to know one another. It was basically a whole two weeks of activities just for on-campus students. I still live on campus now in Melbourne, it has been such a great experience.
What do you wish you knew at the start of first year that you know now?
One thing I wish I knew when I arrived at Uni in first year was the plethora of opportunities that were available across the different campuses and that you can find them in nearly everything on campus. I was so nervous, that I didn't really get involved as much as I should have. I don't really like being outside my comfort zone, but it's one of my biggest regrets. Now I know that if I pushed myself a little bit more I would have much more experience for my degree and made new connections in different areas.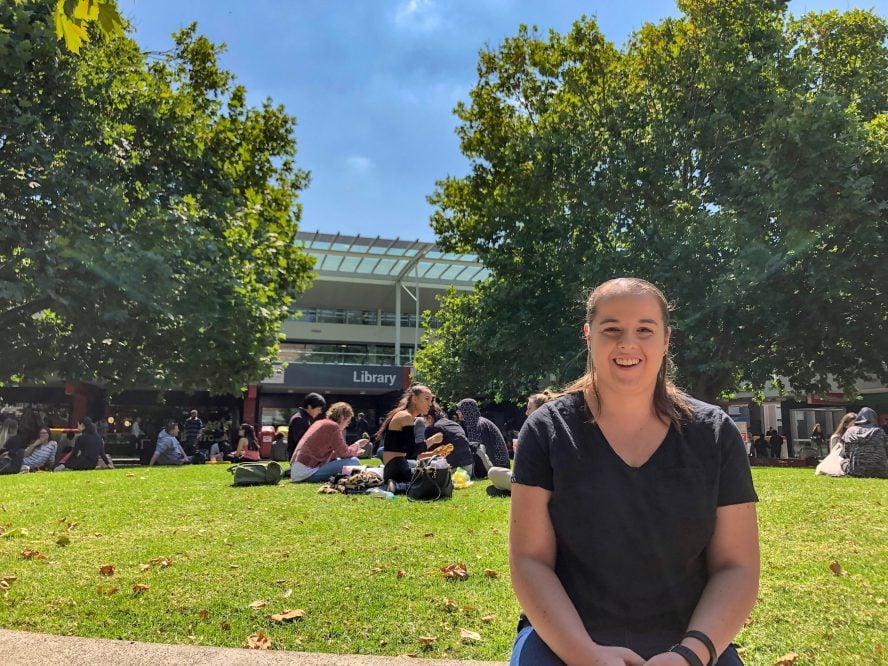 Which University resources have you found useful in your time at Uni so far?
I have found the careers team to be incredibly helpful. I have attended many of their workshops and learned a variety of things, from resume building to how to apply for internship opportunities and approach employers. The volunteer and careers expos held throughout the year are also really helpful, the opportunity to meet so many employers in the one place makes looking for organisations you might be interested in much easier.
Did you find the difference between year 12 study and University study difficult?
I found a big difference in how my assignments were marked. I didn't really have to pay much attention to word limits and in high school it didn't seem to really matter if you hadn't done the work on time. That is definitely not the case at university, you are solely responsible for your learning.
What are some tips and tricks you used to overcome the change in study style from Year 12 to Uni?
Find what works for you. Everybody studies differently!
Be organised. The best thing you can do is work out when your assignments are due and what you need to have to complete them i.e. interviews, research, video and data.
Having an idea of what is required of you in each class can really help as well. If you know what is going on and when, it's easier to stay on top of your work.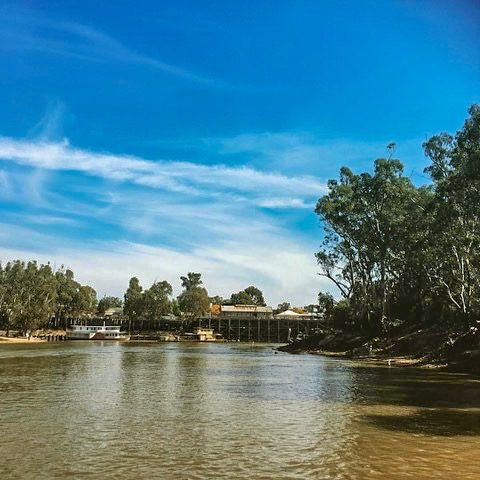 Favourite place to study at Melbourne campus?
I like to sit out on Simpson lawn to study, in a way it reminds me of home. It's peaceful and there's usually loads of space to spread out. It's also my favourite lunch spot.
What's the best event you've attended at Uni so far?
I recently attended the Moat Festival launch and really enjoyed it. I hadn't been to a theatre production before, but it was amazing!"
Do you have a story to share on MyLaTrobe? Let us know about it! Email us at mylatrobe@latrobe.edu.au for your chance to be featured.