FREE basic food items are now available at the Bendigo campus to support all students who were affected by the floods.
If you feel you are in need of extra support, please feel welcome to come by and help yourself to the items we will be providing.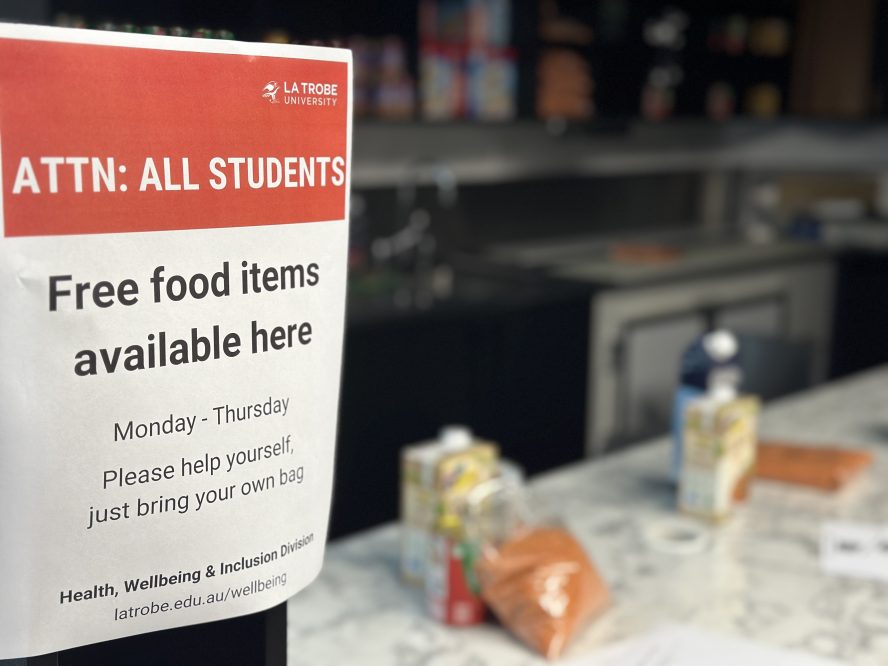 Where: LSU – 121, Bendigo Campus
When: Monday – Thursday
(closed during University shutdown from 23 December 2022 – 2 January 2023)
Please bring your own bag for carrying these items back with you.
For additional support including food vouchers, please contact Financial Counselling.
For any other form of support you may need, please contact the Health, Wellbeing and Inclusion Division.