Unless you've been living under a rock, you'll know the first day of classes for Semester One is Monday 2 March.
However, the Uni year really kicks off with Orientation the week before.
Sure, you won't be graded on whether or not you attend Orientation.
But those who do come will definitely have an advantage over their classmates.
Also, Uni isn't just about what goes on inside the classroom. There's a whole community waiting to welcome you to La Trobe.
Not convinced? Here's just a few reasons Orientation should top your to-do list in 2020.
1. A headstart before Semester begins
Orientation is all about demystifying Uni. By coming along in the week before classes start, you'll get to know more about how the place works and what you'll need to succeed.
For example:
Visit the library so you know where to go looking when the first assignment drops on your desk.
Join an IT starter class so you can smoothly login to our online systems.
Sign up for the One Step Ahead program, which covers off the fundamentals of academic reading and writing: referencing, notetaking and essay structure, among other skills.
Also, you don't want to be *that* person in Week One asking all the questions everyone else can already answer, just because you didn't come to Orientation.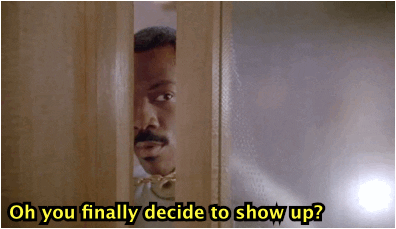 2. Be comfortable getting there, and getting around
Treat Orientation like a dry-run for Week One.

The last time you travelled to your Campus might have been on Open Day last year. That won't have been during peak hour.
Perhaps you're still unsure about where to park, or where to locate the pay stations in the carparks.
And what about your classrooms? You don't want to arrive late to your first class next week because you couldn't find the lecture theatre.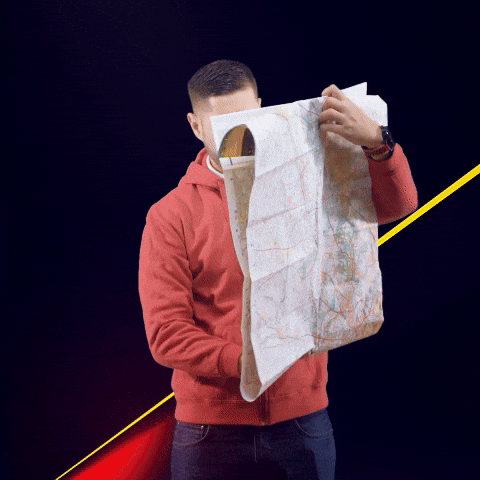 During Orientation, there'll be lots of helpful volunteers available to point you in the right direction or even escort you to the rooms on your timetable.
3. Find your people
If you haven't been to Uni before (or haven't been in a while), then naturally you might feel a little daunted about the experience.
But all that goes away once you make a few friends.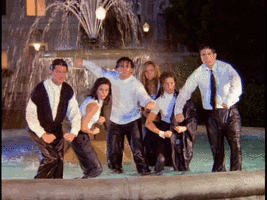 Lots of us who've been to Uni before will agree that we met some of our best friends from that time during those first few days of Orientation.
Where will you meet them, you ask? Well, if you go to your Course Essentials session, you'll meet others studying in a similar discipline to you – people you're likely to see again in lectures and tutorials.
By signing up to some clubs and societies, you've instantly got access to groups of students with the same interests as you.
You'll even get to meet some of your teachers at Orientation and quickly realise they too are friendly, welcoming folk.
4. Come for the atmosphere…
There's perhaps no better time to be at La Trobe than during Orientation.
All of our campuses come alive to wish new students a big welcome to their next exciting chapter!
As the lawyer from The Castle said: "It's the vibe of it."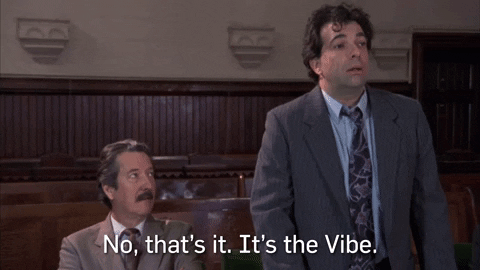 Everyone at the Uni is here for the same reason: to give you opportunity to succeed in your chosen field or profession, and to have a really good time on the way there.
Come along and enjoy that sense of community. If you're going to be here for a few years, let's make them some years to remember!
5. …stay for the free swag
The first rule of Uni Life: there's always some free food to be had at La Trobe.
No matter the occasion, someone somewhere is sure to be cooking up a storm for fellow students – and usually without you having to open your wallet.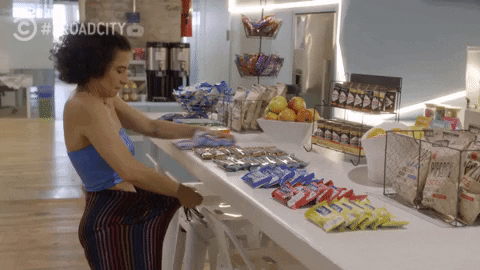 And that's not where the free stuff ends.
Students at regional campuses will score a t-shirt bearing their Uni and Campus' names.
There'll be diaries or yearly desk planners to pick up from your student union or association.
Actually by joining your student union or association, you're also guaranteed to score more gear throughout the year: meals, coffees, drinks, hoodies, event tickets, shopping discounts.
What are you waiting for? Check out the online Orientation Planner and start plotting our your first days on Campus.