La Trobe Journalism student and MyLaTrobe intern, Komal Fatima, reflects on the Campus while studying at home.
I had only been at La Trobe for six months when the pandemic forced my University experience to shift online.
But during the six months I was able to explore the Bundoora campus, I found places of comfort and spots to hide among the crowd.
In my boredom and nostalgia, I've made a list of locations on campus that I miss and that I like to reminisce about.
1. The Agora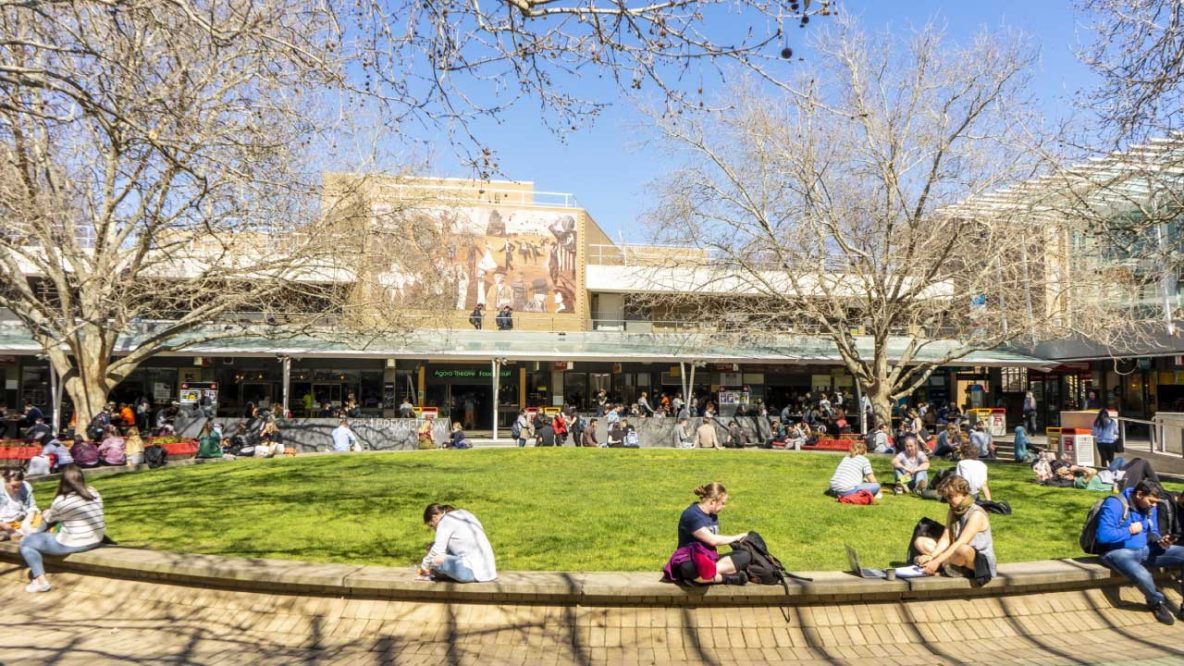 My first impression of the Agora was: "Too many people." Not used to seeing a crowd this large at a University, since I was the first graduating batch in my previous University, I almost had a panic attack. A few days later it dawned on me: the Agora and its crowd was in a way a safe haven. There were diverse groups of people, various ethnicities, all in the same spot, doing their own thing. Some guy was playing his guitar, two girls were busy laughing at something on their phones, a group of students were having their lunch, and some people were just lying on the grass. Everyone was in their own element, together yet distant, hiding yet visible. The advantage the Agora gives to an introvert as well as extroverts is brilliant. I could sit there all day observing people, or just quietly read in plain sight and not be self-conscious. The Agora had become my go-to spot when I was overwhelmed or missed my family.
2. The Simpson lawn
After a few days of classes and falling into a routine I made new friends and acquaintances. After class, a small group of us would grab a coffee and go sit on the lawn and try to understand what we learned in the tutorial. Sitting on that lawn, it made it easier for them and me to get to know each other better. Talking about our likes and dislikes, helping each other understand exactly what the course was about and how we all had a diverse approach to it, discussing family and culture, getting to know each other's backstory. Sometimes I learned more about the political demographic of the UN during our post-lecture hangouts than I did during the lecture. Peer learning at its best.
3. Shaded area in the Donald Whitehead Courtyard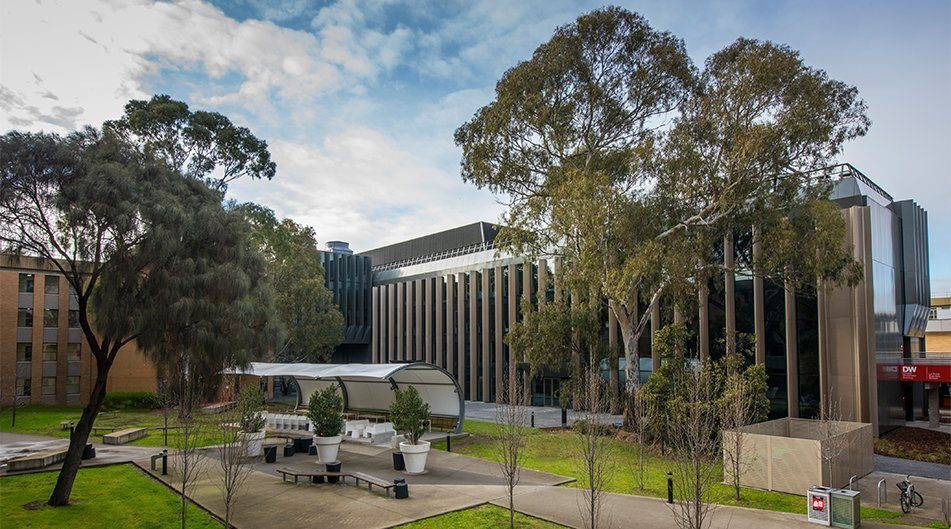 I know a lot of people have seen this area during the day as a crowded noisy part of the campus, but it has become my pleasant calm late-night essay writing spot. During the last few weeks of deadlines and submissions, I realized that the shaded area wasn't just a post-lecture meet-up point, but also a very quiet open air space where I could focus on my assignments. It also became an escape from all the group discussions and the anxiety-driven library area that would just induce more panic. Sitting there I could listen to my music, write without distractions and the vending machines were only a few steps away.
4. Library

I know I said the library is a panic-inducing area, and well, it is sometimes, but not always. The third floor (you know, where all the books are at) is one of my favorite places. I didn't get the chance to read many books during the first semester but it was a sort of escape as well as a place of inspiration. I've written introductions to many essays and reports sitting and brainstorming amidst the shelves, giving myself enough time and space to do my research in a secluded spot. I would love to sit there again and maybe read a book or write more – or just enjoy the quiet.
5. The lake area in front of the Beth Gleeson building
The area where all the buses come by. Every time I stood there waiting for my bus I would walk around, stand near the lake and sometimes if I got lucky I'd see some birds drinking water from it. If it was raining I'd watch the ripples the water droplets caused in the calm lake. It was blissful and made me feel a sense of stability. As the Semester got intense, I couldn't stand there for too long as I was either running to or from tutorials. I plan to go back and stand there again once University resumes on-campus classes.
Every part of the campus that I enjoy exploring suits my personality in a way. In some way or another, I found a piece of myself in different areas of the campus. Some might enjoy the cafeterias or the sports buildings, or some might actually find themselves having a great time in the computer labs, but we all have places on campus that we identify with, in a way calling it a part of ourselves.
We have a lot of memories from our time spent at University; from hanging out with friends, ditching classes to hang out in the cafeteria, and doing coffee runs during group projects. This pandemic has cut my University experience short, but I won't let it ruin it entirely. During this hard time with nostalgia very fresh, I hope and wish that we can all once again visit our favorite spots on campus. I would get a coffee from the Agora, stand near the lake, or sit in the shaded area with a book from the library.