Traveling to several European countries, studying among ancient Roman ruins and landing a spot as an extra in a Dolce & Gabbana campaign – La Trobe student Natalie made the most of her Exchange experience. Natalie reveals how it all unfolded:
"I spent Semester 2 of 2018 studying abroad at Università Cattolica di Sacro Cuore in Milan, Italy.
I took a couple of subjects for my Diploma of Languages in Italian and a couple in International law for my Bachelor's degree. I left as soon as semester 1 exams finished so I could enjoy the Italian summer.
University in Italy is so different to Aussie universities. There is a historical and cultural difference. My university was built on top of an old monastery and ancient Roman ruins which were still visible in some classrooms. As a lover of Italian history this fascinated me so much.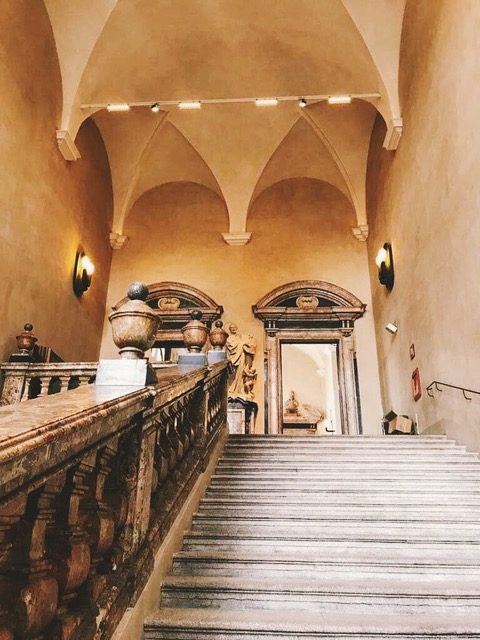 The university itself was very old with arched ceilings and high columns. The buildings surrounded two main courtyards or "chiostri" where you could sit and hang around in between classes. Italian students would have a quick espresso at one of the many bars on campus, and after classes everybody is social and gets a drink or "aperitivo". They also get involved with the student union events or other social clubs.
On my days off I would take trains with my new friends to nearby Italian cities such as Torino, Venice, Bologna, Florence and Como. Switzerland was also an hour away and I visited France, Spain and London during my summer. Otherwise I would remain in Milan and get to know the city inside-out."

Natalie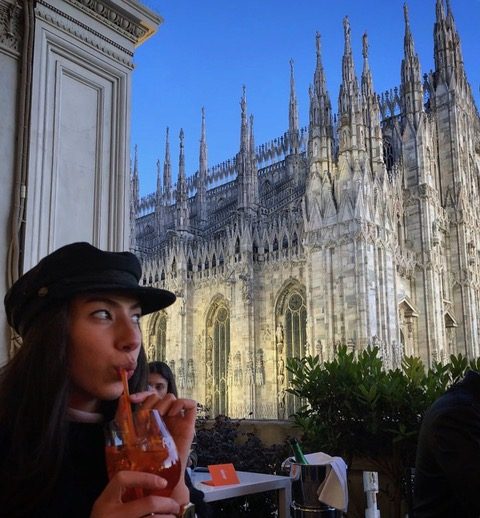 In September I was lucky enough to be around for Milan Fashion week. Unfortunately my brother and I booked a trip to Florence that week and as a big lover of Italian fashion I was disappointed that I would miss out. However, it wasn't over just yet…
We arrived back in Milan one very sunny September afternoon, which happened to be the last day of Milan Fashion Week. My brother decided to try and spot some famous models around the city last minute while I freshened up and rested at my apartment. Without success, he called me asking if I wanted to grab a drink instead nearby. I met up with him at Corso Vittorio Emanuele, the main shopping strip – sort of like Melbourne's Bourke St. but bigger.
On the way to the bar, we spotted a big crowd in the middle of Corso Vittorio Emanuele. I said we should wait around to see what was going on – maybe a famous designer will come out. And then I heard somebody mention Stefano Gabbana's name.
Now I must quickly add that I am a big fan of the brand Dolce & Gabbana. I fell in love with their designs and effortless street style campaigns many years ago. Little did I know that out of that crowd would emerge three models dressed in the Spring/Summer 19 campaign outfits, along with a group of photographers and camera crew.
I was in shock as I watched these models laugh and walk whilst posing for these cameras. The shoot aimed to get the Duomo (famous church) in the back and the shopping strip itself with the public walking in the back. All of a sudden, "Tu, vai!" (which translates to "You, go!") was directed at me by the photographer. I was lost and looked around at who he was talking to. "Si, vai, vai!"
The models pulled me in and for the next half hour we spent having fun, posing and dancing around like a traditional Italian festa. I pulled my brother in and during the time got to know the models and the staff.
They told us we would be featured in the SS 2019 campaign in a few months if we gave our permission. Automatically we said yes. At the end we could not even believe what had just happened. A dream I could never expect to become a reality. I am still speechless watching it today.
Although this was one very big highlight of my exchange there were so many times I said, "Wow, I can't believe I am actually here." I simply can't write about it all in a blog post.
What I can say is that if you have an opportunity such as a study abroad program at your reach, take it. This experience is a once in a lifetime opportunity that will allow you to meet new people that will be your friends for life. You will see new places, eat new foods and learn things about yourself and the world we live in. If I could do it again I would."

Natalie
Living abroad was a good break from the hustle and bustle of my life in Melbourne. I did have English conversation lessons with two Italian native speakers who I now consider best friends, it was only for a few hours a week and it never stopped me from doing what I want. That experience in itself was very much worthwhile.
Exchange allowed me to breathe a little slower, live in the moment and appreciate what was around me and what still is. I gained so much confidence as I did three Italian subjects and pushed myself to speak Italian when I went out. It was so scary initially but I got through and now anything seems possible.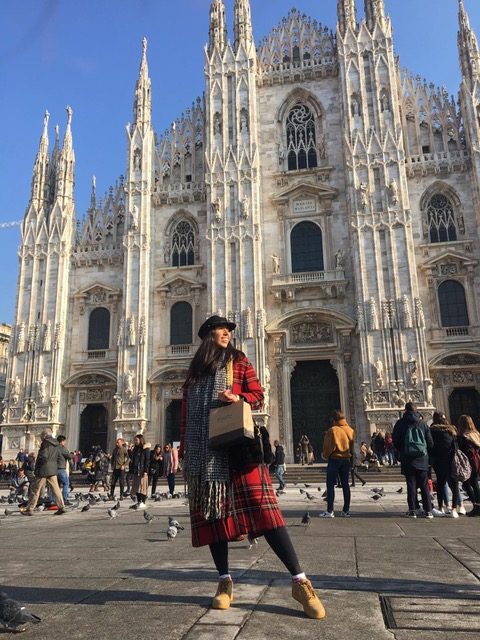 Before my trip I was confused as to what path I wanted to take with my degrees. Living in Milan made me realise I would like to pursue a career in International Law, branching out into the field of Intellectual Property, specifically fashion brand-based. I hope to study a Masters of Law overseas in the future.
I hope this was enjoyable to read, if you would like to read or see more head over to my Instagram @signorinanatalina where I love to blog and post about my trip and my passion for Italian culture.
Grazie!"
Learn more about where Exchange could take you at La Trobe's Exchange Expo in April. Register here.