It's MyLaTrobe intern Matt here, back with another installment of my Countdown to Graduation series.
While I might be quite interesting to listen to, I think it would be better to hear from some other students also looking to graduate this year! I asked these future La Trobe graduates what they liked most about uni, anything they wish they'd done, any special people they wanted to acknowledge and their plans for the future.
Daniel Paoli
Bachelor of Media and Communications (Public Relations) – Melbourne (Bundoora) Campus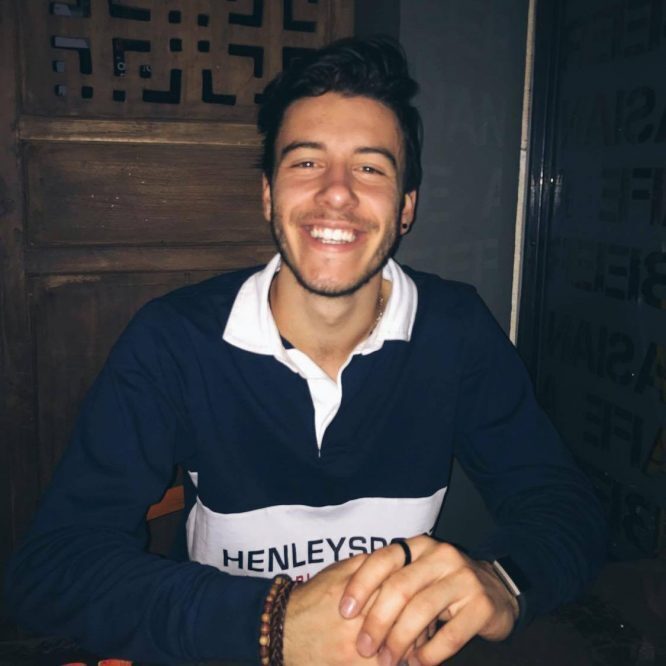 What I liked most about my time at uni would have to be be making lifelong friends that are studying in the same field as me and forming a connection, and being able to have discussions about topics that interest me and involve our course. I'll miss going to the 'Bake 'n' Bean' with my friends before class and grabbing a coffee and cheeky banana bread.
I wish I had the opportunity to study abroad (thanks COVID). I reckon it would've be amazing to study in another country and have that different studying experience while be able to explore a bit of the world.
I'd like to give Kevin Brianton, my strategic communications teacher for my first two years of study a shout out, as he knew everything there was to know about communications and campaigns. He was cool, calm and collected and always took his time to help every student that asked for help! My fellow classmates and I were sad to see him go on holidays at the start of the year, which meant he wouldn't be teaching us in our final year of studies.
I think the most I've gained out of university is the friends and the knowledge that comes with studying my course. I think I have learnt how to act on a professional level working with real life clients and completing an internship at La Trobe as well has taught me how the uni operates internally and all the moving parts you don't see when you're a student.
The most important advice I could offer to other students is that make the most of it while you're studying and to be in the moment. Make heaps of friends, learn everything you can and network as much as possible because you don't know who you'll meet and how they can help you further on. Prioritise uni over your part time job (within reason, still have a social life) if you can because at the end of the day your uni degree will get you further and is more important.
Hannah Brady
Bachelor of Applied Science and Master of Occupational Therapy Practice – Bendigo Campus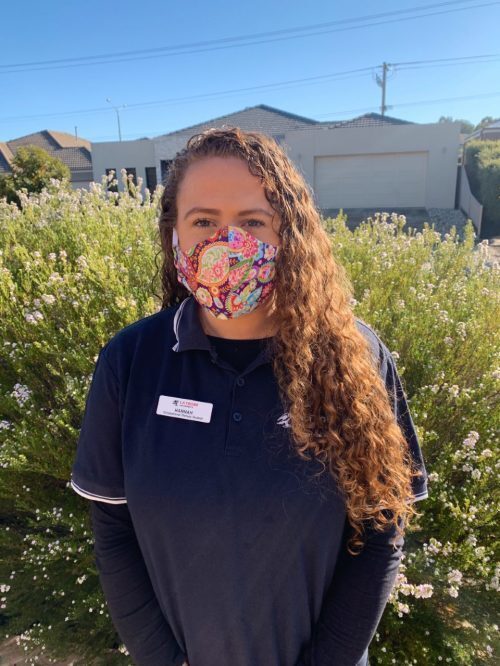 The great friends I have made in my course is something that I like the most about the time I've spent at uni. I also really enjoyed my practical placements throughout my course. It was my practical placements that helped reassure me that I was studying the profession that was right for me as I thoroughly enjoyed each and every placement despite how widely different they were from each other.
One thing that sets La Trobe Bendigo apart from other universities is how easily accessible lecturers, tutors and course coordinators are if a student needs help within the subject or course. If myself or a peer was ever needing further clarification on an assessment or on an upcoming test, the teachers were easy to contact or email to get help from or seek support from. A personal example: during my time studying anatomy, the course coordinator Di Hughes was always willing to help myself and my fellow peers with extra classes or extra catch-ups so that we understood the material and were best prepared for the tests. Our OT course coordinator Nerida Hyett was also a wonderful supervisor to have during my project placement. Her guidance and feedback to the group work I participated in helped shape a wonderful 10 week placement. I was very grateful to have a supervisor who was able to catch up with my group and I weekly to help keep us on track and answer any questions or concerns we had
I have accepted a position at therapy organisation Everyday Independence in Bendigo. I am extremely excited to enter the workforce and begin my OT career and journey. Everyday Independence is a private organisation where I had the wonderful opportunity to complete an eight-week placement in my final year. I learnt a lot on this placement and feel very excited and eager to begin my career there.

The most important advice I can offer to other/future students is to make your wellbeing and self-care a priority! Balance your uni studies by making time for what keeps you feeling happy and healthy, so you don't burn out. Balance is very important and at times very hard to achieve, especially in exam time or when multiple essay's or tests are due at the same time. By staying organised, I found I had planned time for self-care activities, like exercising or doing something that makes me feel good. Whilst I was never perfect at balancing my uni work and self-care, it is something I persisted at to look after myself.
Stacey Daisley
Bachelor of Nursing – Melbourne (Bundoora) Campus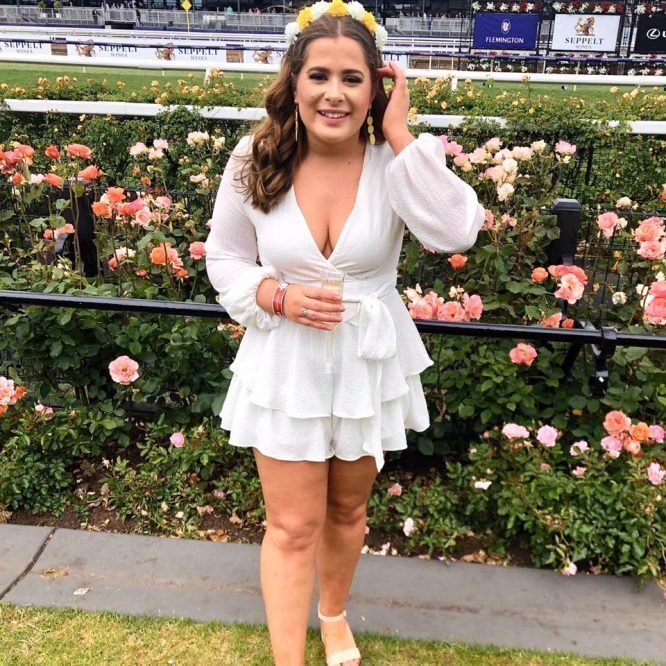 What I liked most about Uni was going on two of the La Trobe watersking and wakeboarding camping trips. These really made me feel a part of the La Trobe community and helped for me to embrace the uni lifestyle. First year I also enjoyed being on campus and having the flexibility choosing my class times.
One of the things I wish I had done was to put my hand up to do a placement in a developing country. This is something that other students say is the best part about their La Trobe experience and hearing their stories makes me wish I had of taken part in that opportunity.
I'd like to give a special mention to Elly Greenwood, the 2nd year coordinator at the northern hospital clinical school. Every student there loves her, she goes above and beyond for everyone apart of the team.
What I'm most excited about with graduating is to stop writing essays and actually work as a graduate nurse in a hospital. Being able to put everything that I've learnt into a real setting and scenario will be incredible. Also to not wear the La Trobe nursing top on placements is exciting, wished we had scrub tops instead.