There's a new face (sort of!) on the block at La Trobe's Mildura Campus this year. Let us introduce you to Michelle Knight, La Trobe alumni and now a Mildura Students Association (MSA) staff member.
Michelle started studying at La Trobe in 2009 through a pilot program for a pathway to university. She saw this program being advertised on the sliding doors of the centre plaza.
"I'm so please that I had that opportunity, it was one of the most rewarding experiences of my life," she says on reflecting on her time at La Trobe.
Michelle's achievements at La Trobe
Michelle studied a Bachelor of Arts with majors in History and English. During her time at La Trobe, she was awarded an academic scholarship for her achievement in English. She was also admitted to the Golden Key Honour Society and was placed on the Dean's Honours role.
"A real highlight of my time at La Trobe was participating in the Infinity Leadership Program working on a project to improve breastfeeding facilities at the University," she said.
Michelle's role with the MSA
Her role is to support students through the MSA and to guide and work with the committee members to boost student engagement on Campus.
The staff and support services through the MSA include academic advocacy, financial counselling, legal advice, assistance to access supports for emergency food, and housing and any general well-being concerns.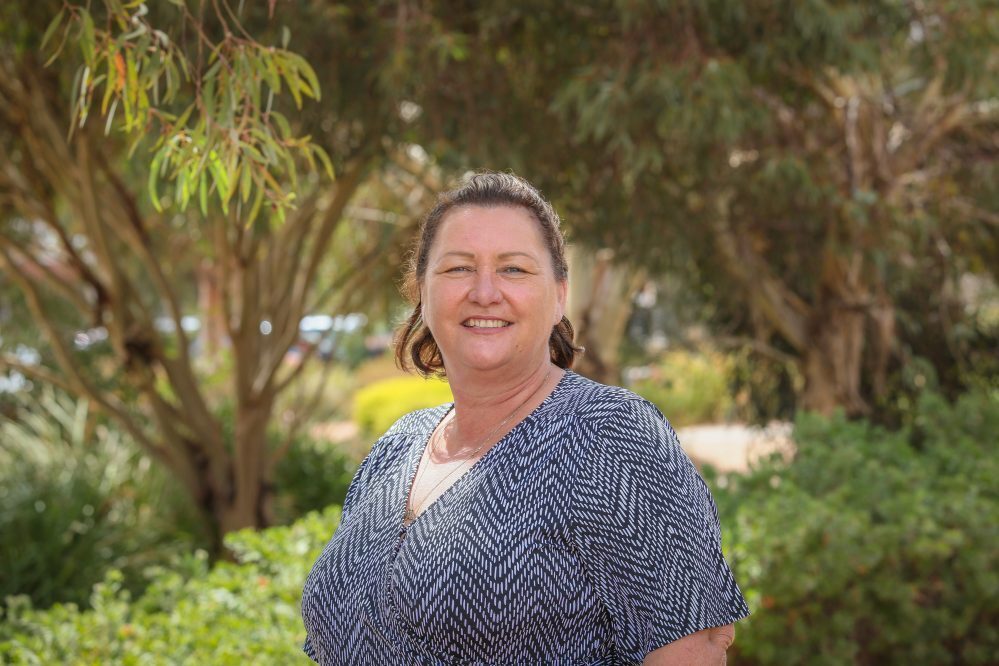 "I see the MSA's role of the as one of connecting students, encouraging success and promoting a positive and friendly environment where everyone feels they belong," she says.
Under her guidance, Michelle wants the MSA to work collectively with other services and stakeholders on campus, with the primary goal being inclusiveness. She's also excited to help promote La Trobe as the university of choice. And she'd know, having studied here herself!
What does Michelle love about her role so far?
"I'm loving the vibe of the campus!" she says.

"I am trying to meet as many people as I can to talk about their ambitions and how La Trobe can support them to achieve these while having fun and friendship along the way.
"I have felt welcomed by staff and students alike and continue to look forward to working with amazing people to accomplish amazing things."
Being born in Mildura, Michelle is proud that there are opportunities for tertiary studies locally.
"I hope many of our graduates choose to remain local and continue to make our region an exceptional place to live."