The world's never had more hungry mouths to feed.
So how do we put food on their tables, especially in a regional location like Bendigo?
That's been the topic of discussion among CityStudio students for the past five weeks, as they've brainstormed community projects designed to feed the gold rush city.
City Studio is a Canadian concept that made its Australian debut in Bendigo last year. The immersive course takes students outside the classroom to work with your local council and community on a real-world problem in need of a solution.
Although based in Bendigo, CityStudio has also attracted several students from the Melbourne campus, who've spent their winter break getting to know what makes Bendigonians tick (and their stomachs rumble).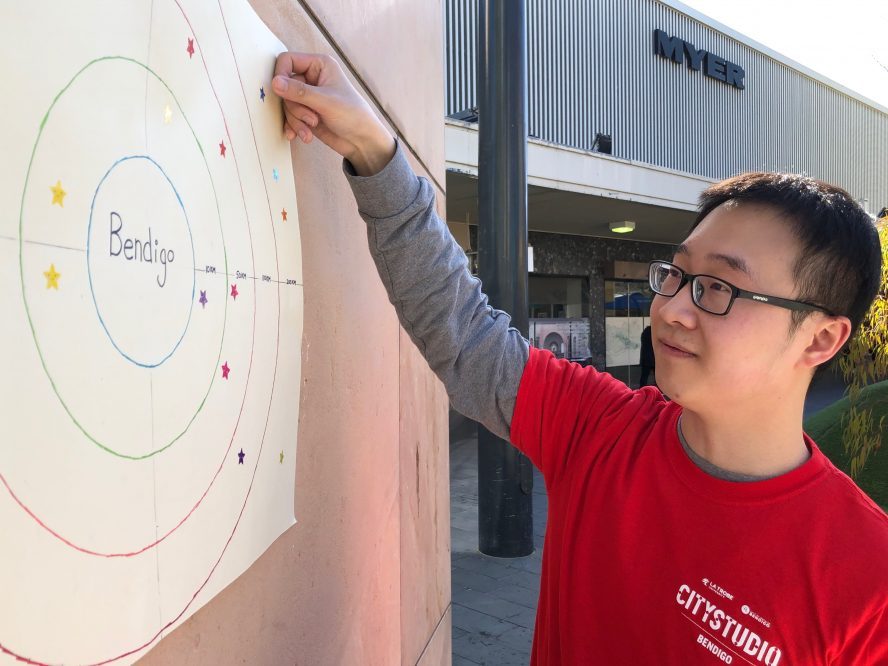 For one group alarmed at the rate of food insecurity in the city, a mobile community garden was just the ticket to healthier living.
These students showed off their veggie-patch-in-a-shopping-trolley idea in the Bendigo CBD on Monday, hoping to hear feedback on the design from local community members.
"A lot of people can't access, or don't know how to access, fresh and healthy food," group member Gabrielle Low says.
"We wanted to build a mobile garden that could be transported to different environments."
Gabrielle has spent five weeks living on campus in Bendigo while completing the subject. So too has Miyu Ogata, who says she's enjoyed her time getting better acquainted with the central Victorian city.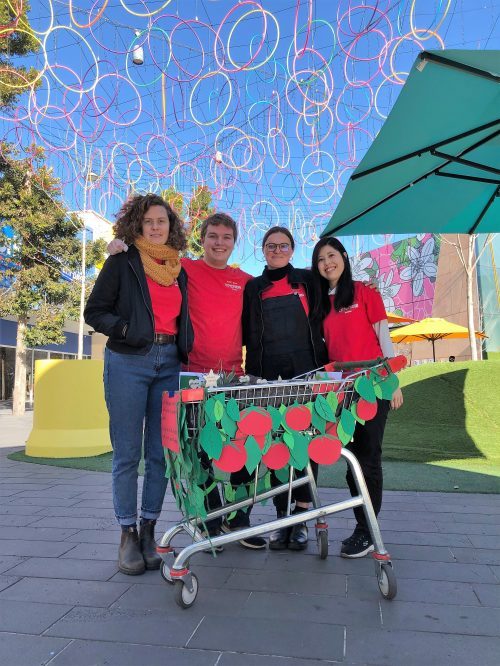 "It's a beautiful city, and it's really close to nature – we've seen kangaroos everyday and we've enjoyed relaxing around the place."
Local student Hattie Wedgwood took the community consulation as an opportunity to breathe new life into a much-maligned public space in Bendigo: Hargreaves Mall.
She says the shopping strip would make a perfect alfresco dining venue, and become home to a reinvigorated food culture in Bendigo.
Her team liaised with the City of Greater Bendigo to bring tables and chairs into the space to create a space that welcomed community members.
Her group was also asking passers-by to reflect on what food means to them – and how far they think it travels before landing on their plates.
The community's feedback about their prototype would form part of their final report to council and other Bendigo leaders at a "hubbub" this week; the event marks the end of the Winter School subject and a chance to present their findings to the community's decision-makers.
Learn more about CityStudio here.