Are you driven to apply what you have learned in the classroom? Are you enthusiastic about making places that are more sustainable, liveable, inclusive and joyful? Can you collaborate and co-create in achieving shared goals?
If so, read on!
CityStudio is an immersive course that takes students outside the classroom, working with their local Council, community and university to make places more sustainable, liveable and joyful.
CityStudio was developed in Vancouver and has run in Bendigo in 2018 on 'Reimagining Bendigo Creek'; 'Food for Change' in 2019 and 'Expanded outdoor dining' in 2021, bringing students together from a diverse array of disciplines including: archaeology, creative arts, event management, IT, planning, psychology, public health, sociology, science and sustainability and development.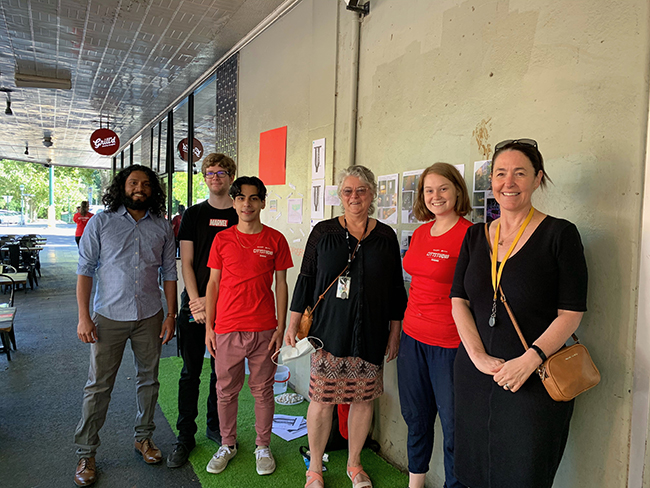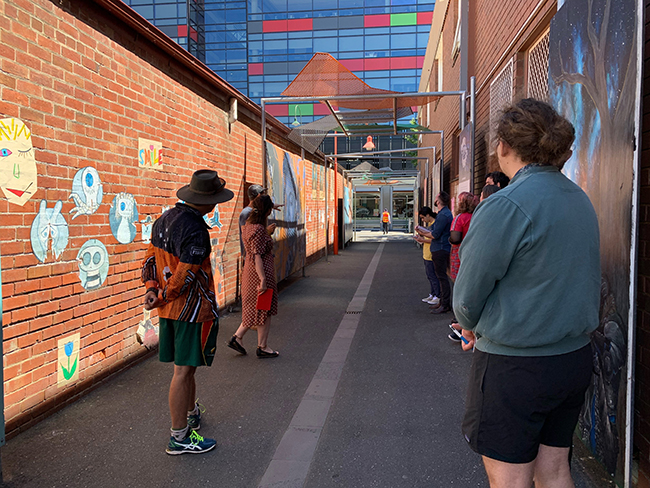 What will CityStudio explore in 2022?
CityStudio 2022 will explore the topic of 'Activating Sustainable Transport'.
Students will work with the City of Greater Bendigo to increase participation in sustainable and active transport in helping to achieve targets set out in Council's new Climate and Environment Strategy. Drawing on design thinking techniques, you will need to think deeply and creatively around a range of user perspectives in developing and testing ways to engage the community around sustainable and active transport.
There is a strong emphasis on inter-disciplinary collaboration and design thinking. You must be prepared to contribute, listen and negotiate with peers across disciplines to develop the best outcome for Council, Industry Partners and (very importantly) the Community.
You will develop experimental projects to engage the community around increasing participation in sustainable and active transport, investigating topics such as:
facilities for major buildings and developments
placemaking and 10 minute neighbourhoods
community walking and cycling infrastructure
street greening and shade
laneway activation
Your project findings and proposals will be showcased to local council, community and other partners in an event called the 'Hubbub' at the end of the program.
Where and when will it take place?
CityStudio runs as an extensive block mode subject PLA3001 CityStudio: Community Planning and Placemaking in Bendigo (3 March- 8 April 2022). This subject is based in the Planning Program and is open to students from any discipline or campus.
Planning students do not need to apply as it is a core subject in the degree, but must have completed 120 credit points.
How can I apply?
We encourage you to apply if you are a committed, innovative and enthusiastic student who is wanting to make change in the community. PLA3001 is a select entry subject, open to applications from students from any course and campus. You must have completed 120 credit points and if you are a non planning student, submit an Expression of Interest form, resume and statement of results to be considered for this subject as places are limited.
Applications extended to 18 February 2022
Further information (inc. draft timetable) available on our website or contact Dr Melissa Kennedy.