You have your whole life to travel but going to another university to study is really a once in a lifetime opportunity."

Lainie
MyLaTrobe caught up with Bachelor of Health Sciences/Bachelor of Business student Lainie after her Short Exchange to Michigan State University in the U.S.
Here, Lainie shares what it's really like on Exchange and how she overcame challenges such as finances, time-commitments and meeting new people at Michigan State.
"Hey I'm Lainie, La Trobe student and member of the La Trobe Cheerleading and Pom Teams. I went on a Study Abroad (Short Exchange) in July 2018 and it was one of the best experiences I've had while being a student at La Trobe. I loved my study abroad so much that I'm looking to squeeze in one more before I graduate.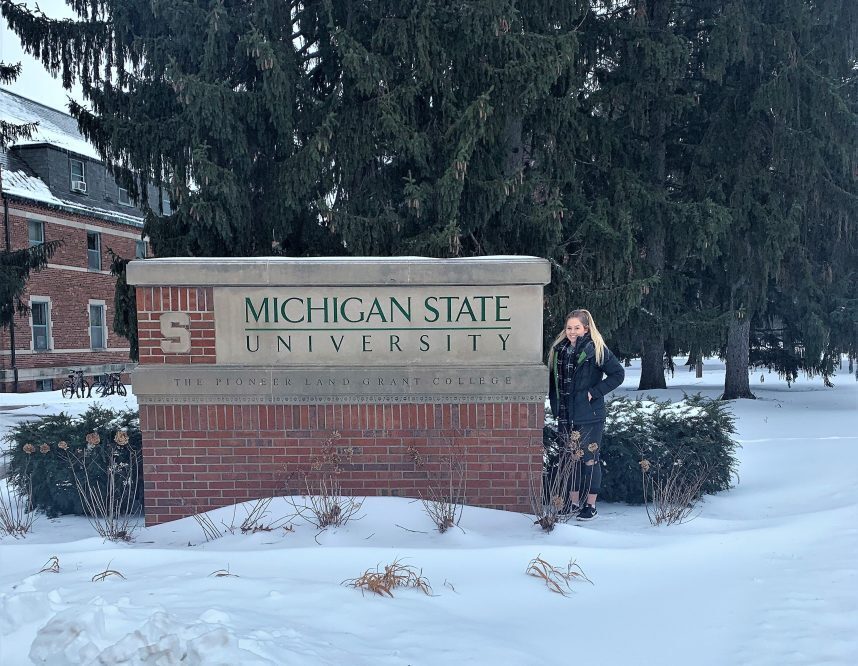 Who did you travel with?
I travelled with five other girls I knew from Cheerleading (Caitlin, Shayla, Erin, Beth and Louisa). Caitlin, Beth and Louisa all did a Law subject (International Ligation and Arbitration). Shayla did film (Lights, Camera, Action) and Erin and I did Business (Entrepreneurship boot camp).
How did you find out about Exchange?
I knew that exchange could be done at La Trobe University, however I couldn't commit to both the time and cost. I thought my only option was a full semester. At O week I saw a tent for YMCA Global Study (A partner of La Trobe) and I was interested to find out more. I found out that programs could be as short as six weeks and that students were eligible for a range of funding to support trips such as OS-HELP and Mobility grants. At that point I knew the opportunity was too good to pass up.
Why did you choose Michigan State University?
I was always pretty set on going to an American school, so it was just down to what program I wanted to take part in. I chose Michigan State as I was most interested by the subject "Entrepreneurship" that they offered and the way the program was set up.
Michigan State also had the most inclusive program. They covered a lot of meals, accommodation, excursions and activities. The program they designed really fit a full semester of experiences into a short space of time, and that why I chose this program. I chose to go through the YMCA as I got that extra bit of support on top of La Trobe as well. I was away for 4 weeks all up in July of 2018, and I got a full subject taken off my degree in that short amount of time.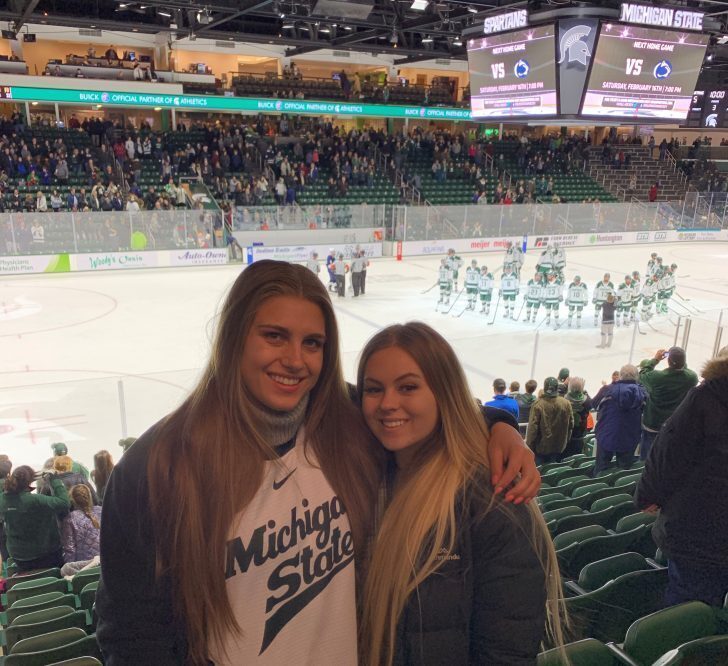 What support was offered by La Trobe to help along the way?
I was extremely lucky to have both the support of La Trobe Abroad and the YMCA helping me on to get on the trip. It was my first time going overseas without family, I didn't even have a passport. The YMCA had all of the program side of things covered and checklist of what I had to get done. La Trobe helped me to make sure that I was able to gain credit from participating in this program and get the funding to be able to go. The process is super simple and there are so many people from La Trobe who want you to have these experiences as part of your degree and are ready and there to help you.
Were you worried about juggling study and being in another country?
I was worried about doing everything I wanted in such a short time and trying to see a new country while taking intensive classes. I was also worried about being away from home.
On arrival in America however everyone who ran the summer semester program at Michigan State was there to support us on the trip by helping everyone meet and bond, to just being there if you were missing home and needed a chat. The people who sent us on the program from both La Trobe and YMCA were also available and there to support us from pre-departure to settling back into home life.
Everything in the lead up for me was a bit of a blur and it felt so fast paced getting it all organised. But once you get to the airport it kind of hits you that this is it, you're going. Arriving at the university and being greeted by American accents was when it really hit me, my dreams of going to college had come true. The feeling of finally arriving I can't explain."

Lainie
What were the highlights?
Training with the Michigan State Cheer and Pom Teams
They were amazing in inviting us to join in with them at training sessions and welcoming us to their school. They are such dedicated athletes and the skill level was insane. Being there was so inspiring.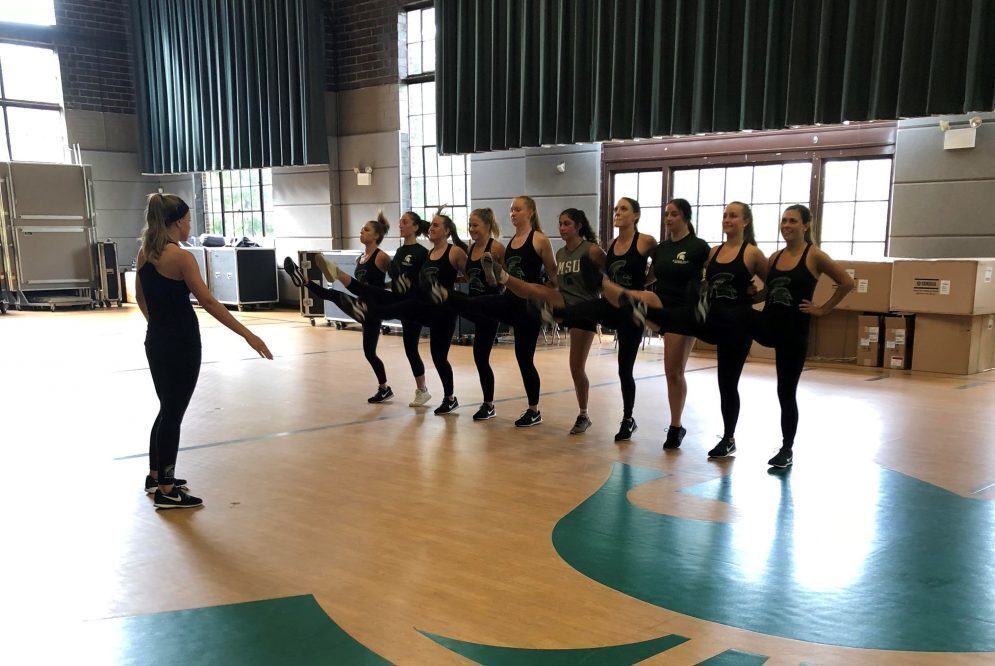 Making Friends from another country
The students at the school were so friendly. We met some of the people living in a fraternity on campus who invited us over to hang out, they thought it was really cool that we were from Australia. We got a lot of questions about kangaroos and spiders. Over the short time we became so close that we went back just six short months later to see them again, and very shortly they will be here visiting us. Making lifelong friends from other countries is a massive highlight.
All the activities
We really did so much on this trip such as a weekend trip to Chicago, going to Lake Michigan, Going to a baseball game. There was never a boring moment.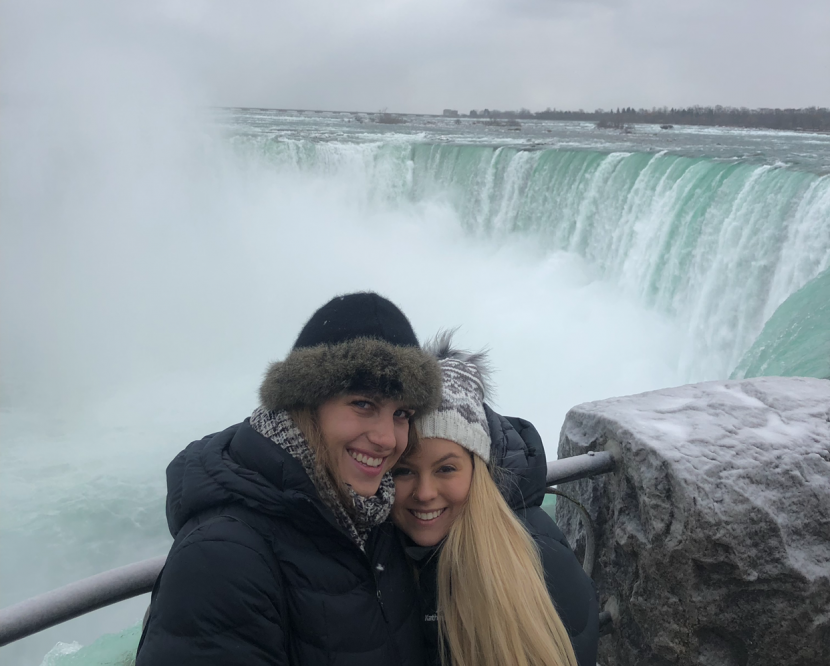 What was Michigan State University like?
The campus was huge. They have so many amazing sporting facilities on campus, such as an ice rink, football field, baseball fields. They have dorms all over campus for students to live in, surrounded by the sorority houses and fraternities. There's so much greenery around campus with beautiful tracks to walk on or go for a bike ride, and the botanical gardens. There are several cafeterias around campus, our favourite was Brody Hall because it had the biggest selection of food!
Did you do any other travel while you were in the US?
Erin, Shayla and I spent a week in Los Angeles and we went to Disneyland, Santa Monica, Venice Beach and did some shopping. Beth, Caitlin and Louisa went to New York for a week and then we all met up at Michigan State.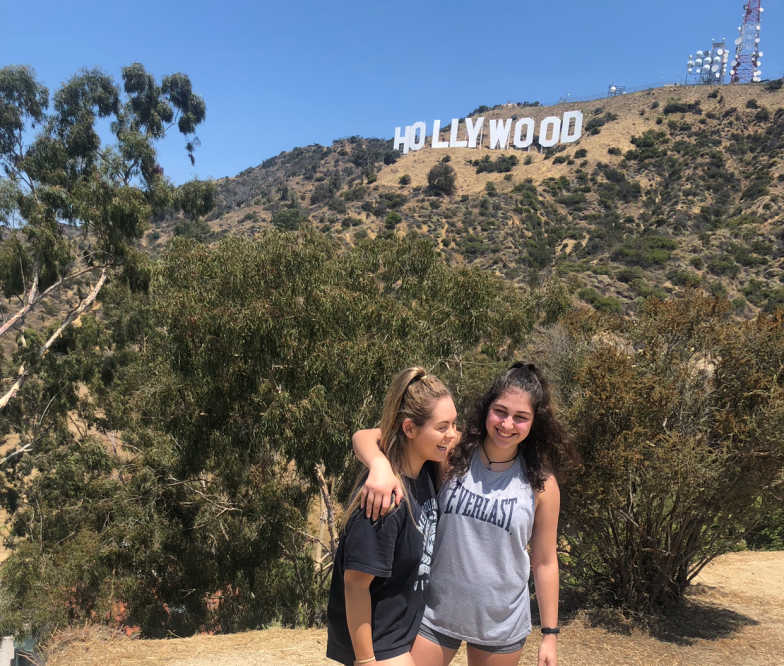 Did you connect with any other La Trobe Exchange students while you were there?
We did meet some other girls who do Law at La Trobe. It was kind of funny meeting people who go to your school at home, but you meet in a foreign country. There were a lot of Australian students on the trip and we made so many great friends who live interstate that we catch up with when we can.
How did you make friends and meet new people while on Exchange?
Making friends with people in the same program was pretty easy, I mean you don't have much choice. Your all living in dorms together, going to class together and then going on field trips after class. Making friends was definitely an easy part on the trip, although I left with five friends from Australia, it wasn't long before we had all met new and amazing people in our classes or living on out floor that we were hanging out with. I wouldn't worry about not knowing anyone going before leaving. Orientation is also designed for you to meet people, everyone is mixed up and you do activities to help you get to know other people on the trip.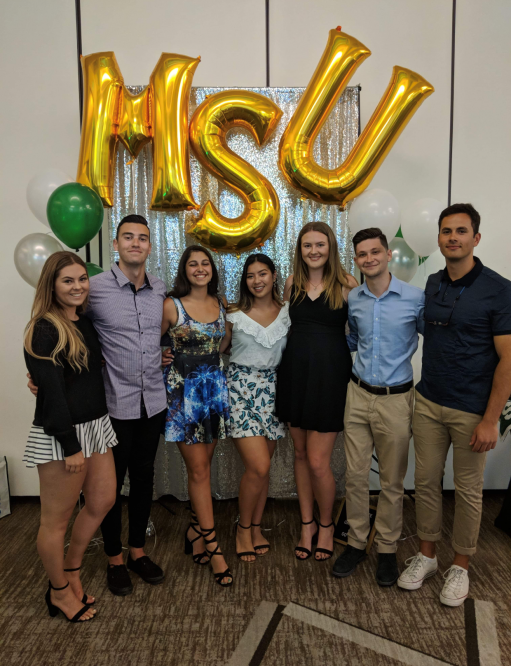 If you had a friend who was on-the-fence about doing Exchange, what would you say to them?
You have your whole life to travel but going to another university to study is really a once in a lifetime opportunity. La Trobe and the YMCA together have made it so easy to access these programs and are willing to support you're the whole way through. The opportunity is there whether your committing to six months or four weeks, go for it. University is what you make it, so make the most of it while you can.
Interested in studying overseas?
Learn more about where Exchange could take you at La Trobe's Exchange Expo in April. Register here.
If you have an Exchange story you'd like to share, email mylatrobe@latrobe.edu.au