La Trobe University graduate Charlotte Dawson has recently commenced her PhD at the University of Cambridge after receiving one of the University's most prestigious scholarships, the Herchel Smith Research Studentship.
Charlotte completed a Bachelor of Arts/Bachelor of Science double degree at La Trobe, whilst working part-time at LIMS-embedded biotech company Hexima Ltd. She then completed her Honours year in Biochemistry with Professor Marilyn Anderson.
"Since I was a little kid I loved watching shows about Egypt and mummies, so I chose a double degree at La Trobe. It allowed me to explore that childhood interest as well as science, which is the path I ultimately took," said Charlotte.
Science has opened a lot of doors for Charlotte, and she's considering several future career options including leading a laboratory, undertaking industry research or working for the government.
"At La Trobe, we have a full proteomics facility, which works with researchers to help them collaborate and incorporate proteomics into their research. At this point what I'd really like to do is to run my own proteomics facility," she said.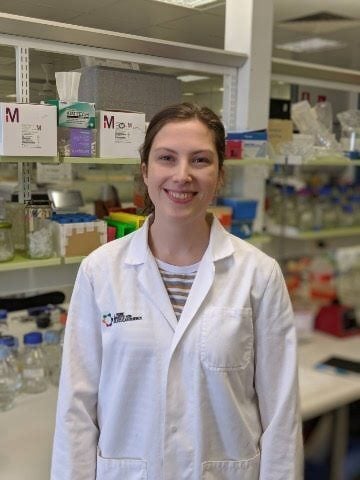 Charlotte was able to gain further experience in proteomics during a three-month research position at the CSIRO in Brisbane.
A career in STEM appeals to Charlotte, because of its ability to impact and improve the lives of real people.
She has been undertaking research in Professor Marilyn Anderson's lab at La Trobe, and has greatly benefited from her mentor-ship.
"Marilyn's insight and years and years of knowledge means you can come to her with any sort of problem and instantly she'll be able to point you in the right direction," said Charlotte. "She's really helped me with networking too. She knows so many researchers and she's been able to introduce me to researchers who are at the top of their field."
Charlotte encourages other undergraduate students to take the plunge into the world of research to start building up their experience while they study.
"If you want to get into research, the most important thing is to put yourself out there," she said. "Contact labs, email lab heads and ask if they have any research they need help with. That's how I got my foot in the door. You're not just going to Uni to attend your classes, you also want to get some real-life work experience."