Construction is now underway on La Trobe University's $100 million student accommodation project at our Melbourne campus in Bundoora.
The largest investment for a single project in the University's history, the project is part of the University's ambitious $5 billion plan to transform its Bundoora campus into a University City of the Future.
JCB Architects have designed the sustainable and environmentally-conscious spaces, with construction by Multiplex.
Providing an additional 624 beds, the accommodation will be centrally located in two new buildings, harnessing the latest in new construction technology – the largest mass-engineered timber construction project in Victoria.
The accommodation will comprise of a range of apartments and common amenities spaces as well as landscaping connecting the two buildings.
During the period of the works pedestrian access will remain around the site, but there will no longer be vehicular access from College Drive to Car Park 6.
La Trobe's Vice-Chancellor Professor John Dewar today signed contracts on site with construction firm Multiplex and with JCB Architects present.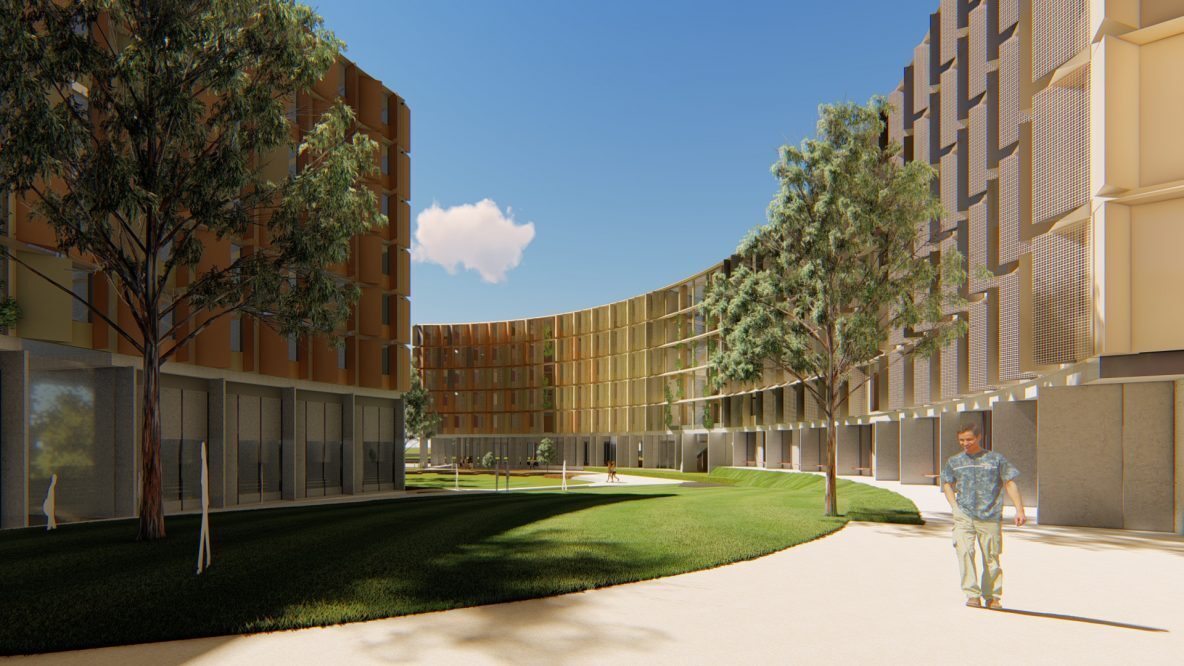 New student accommodation: key facts
Students beginning their studies in the second semester (July) of 2020 will be able to move into one of 624 additional spaces provided by the new accommodation.
The two new buildings will increase the number of beds on campus to 2,150 at the Melbourne campus alone
The accommodation will comprise of single, four, five and six bed apartments, including 13 accessible units, and common amenities spaces and landscaping joining the two buildings together.
Harnessing new construction technology across the site, the building design incorporates innovative, sustainable and environmental features, with most of the existing trees being preserved in the placement and shape of the buildings.
Much of the building is pre-fabricated off-site making the construction on campus as quick and noise-free as possible.