Opportunity alert! Your very own La Trobe University Bendigo Campus will become the first Australian university to ever offer a course specialising in the tech industry's fastest growing phenomenon: the Internet of Things.
What is the Internet of Things, you ask? Good question.
It is basically a giant network of connected "things", including mobile phones, weather stations and electronic devices – basically any physical object that features an IP address for internet connectivity!
It enables users to connect in and gather data on anything – for example, weather patterns, consumer habits, wildlife movements, traffic congestion and water distribution.

Cool, huh?
The two-year Master of Internet of Things will be offered at La Trobe's Bendigo Campus from 2020, enhancing the our already stellar reputation for innovation and technology (remember that big, beautiful Engineering and Technology building from a few weeks back?)
Head of the Technology Innovation Lab, Dr Simon Egerton, said the course was developed to meet a skills gap that is fast becoming a global issue.
"The Internet of Things is in demand by all types of industry at the moment – it is undergoing exponential growth on a global scale," Dr Egerton said.
"Organisations are realising the enormous potential of the Internet of Things to make them more productive and efficient by giving them what they most need – information.
"However, from talking to them, we know that there is a major shortage of experts who are skilled in this space – and that's why we have developed this course," Dr Egerton said.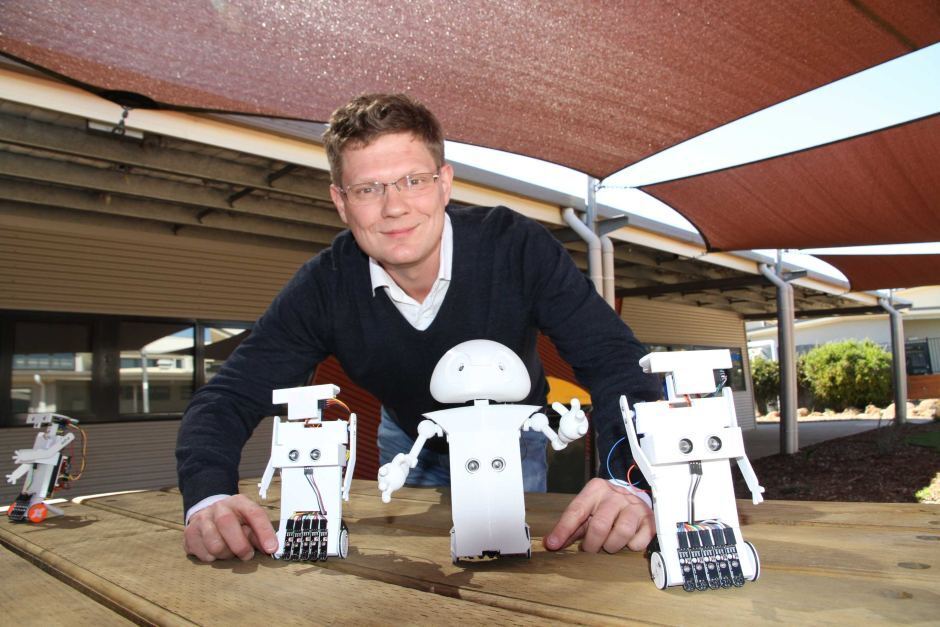 Experts in the Internet of Things are in high demand across a wide range of industries including mining, healthcare, logistics, manufacturing, agriculture, transport, utilities and local government.
Dr Egerton said the syllabus has been co-created with future employers to ensure it produces flexible, career-ready graduates.
"The course will be highly workplace-focused, and will teach students to be creative, clever and adaptable to industry need.
"The Internet of Things is at the foothills of where the internet was back in the 1990s.
"Some of the opportunities awaiting graduates of this course haven't even been realised yet," Dr Egerton said.
Based in Bendigo, students will use the regional city as a "living lab", partnering with organisations including Bendigo Bank, Coliban Water, the City of Greater Bendigo and Bendigo Health to implement projects.
La Trobe is also in discussions with several multinational companies to provide mentors, travel scholarships, field trips and work placement opportunities.
Like we said at the beginning: Opportunity alert!
Students will be based in a new Internet of Things teaching lab in Bendigo, which will host a range of cutting-edge Internet of Things platforms, social robotics, as well as prototyping and open source technology.