Close your eyes and remember a time when being a La Trobe student was only an idea, and not yet a reality.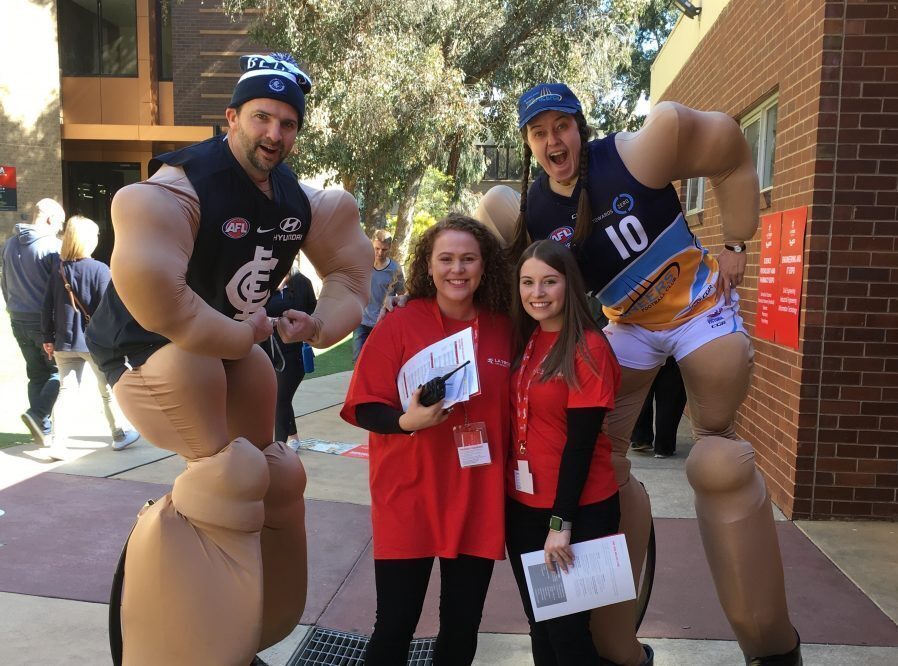 Were you one of those wide-eyed school students who came to a La Trobe Open Day to see what the all the fuss was about?
Or perhaps you were already in the workforce and contemplating a career change?
Maybe you were a parent thinking about juggling family with study?
Now, remember those smiling, knowledgeable student volunteers who helped you find your way around the campus. How good were they?
Now it's your turn: we're looking for student volunteers to make this year's Open Day another roaring success.

What you'll need:
To be available on Sunday 25 August, from 9am until 3.30pm
A Working with Children Check
A passion for sharing your campus with the community
What you'll get:
Coles Myer voucher
Lunch
T-shirt
Certificate of Participation
To get involved, enter your details into this Google Form.
We can't wait to have you on board to win over a new generation of La Trobe legends.

LTU Open Day Bendigo 2018

LaTrobe University Open Day, Bendigo 2018