A group of La Trobe students are transforming the health of women in a remote part of India, by equipping them with a more hygienic way of managing their periods.
The Bendigo students were part of a Social Work, Outdoor Education and Early Childhood Education study tour of India in 2018, funded by the federal government's New Colombo Plan.
They visited the remote tribal area of Pal, a village in the north-west rural region of the State of Maharashtra, India.
It was there they became concerned by stories locals told about women's experiences of menstruation.
"We were hearing about people using sand, straw and old rags to try and manage their period – rags you wouldn't even clean with," student Lauren Drechsler says.
"There had been recent deaths in the area due to infections from unsafe procedures."
Menstruation isn't a topic which is openly discussed at home or at school in this part of India, with girls often oblivious to it until their first period.
Because schools don't have facilities for girls to manage their periods, and because of the stigma attached to menstruation, it was a time when many young girls dropped out of education.
"It's one of the main points where gender inequality starts," Lauren said.
Pads and tampons were either not accessible, or culturally inappropriate, she said.
Fortunately, the group knew of a type of period-proof underpants, manufactured in Queensland by company Modibodi, and wondered whether the product would be an appropriate solution.
That's where the I Am Woman regional India project was born. With assistance from non-government organisation CERES, they've fundraised almost $4,500, which has paid for the manufacture and postage of 150 pairs of the period-proof underpants.
The undies arrived in the village earlier this month and have been handed over to women who live there.
The women will trial the pants for the next few months, before reporting back to the project on how they're lives have been impacted by the change.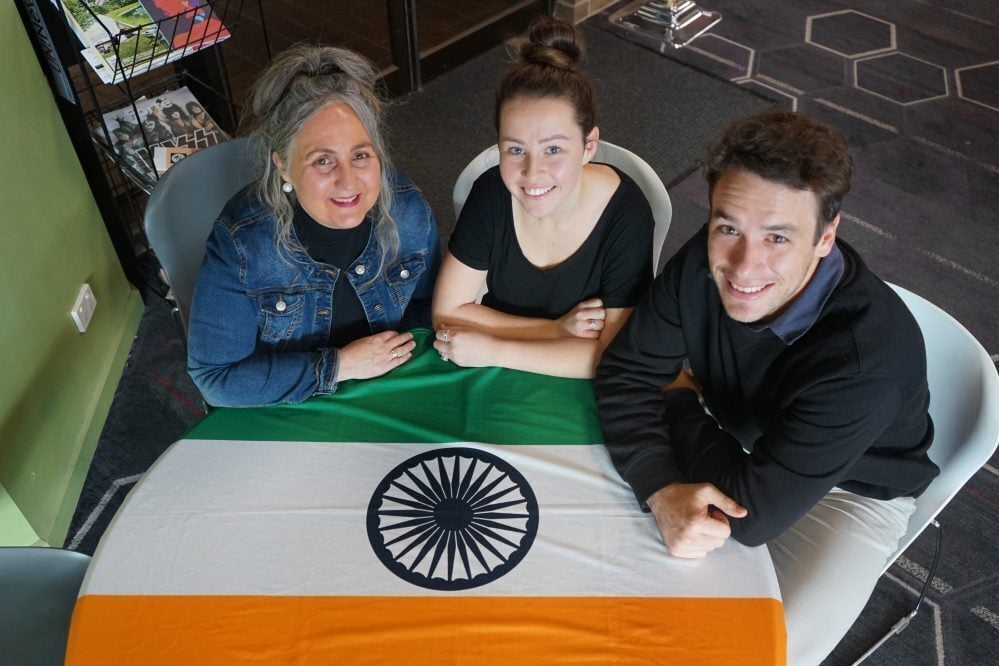 If successful, the group is interested in expanding their efforts so more women can access the potentially life-saving piece of clothing.
The same subject will run again 2020, with this year's class revisiting the same village and checking on how the I Am Woman project is progressing.
The New Colombo Plan has also pledged ongoing financial support for the study tour going forward.
Lauren says the project is founded on the principle of green social work, which means it should be community-driven and bear no harm to those involved.
On the day the underpants delivery was distributed, many other women who'd heard about the project attended in the hope they too could get involved.
Women in the village are also taking the opportunity to discuss other issues that could be addressed.
"They're so excited with what's happening here, they've jumped forward and are looking at collaborating with us on issues like alcoholism, hygiene," Lauren says.
"It's women who are the backbone of any community."
They hope fellow La Trobe students might also make a contribution to their GoFundMe campaign, with money raised helping to buy more underpants for the community.